Creative self care in isolation
Coronavirus has impacted most aspects of our lifestyles and as we adapt to this new way of living it's important to nurture ourselves and our creativity.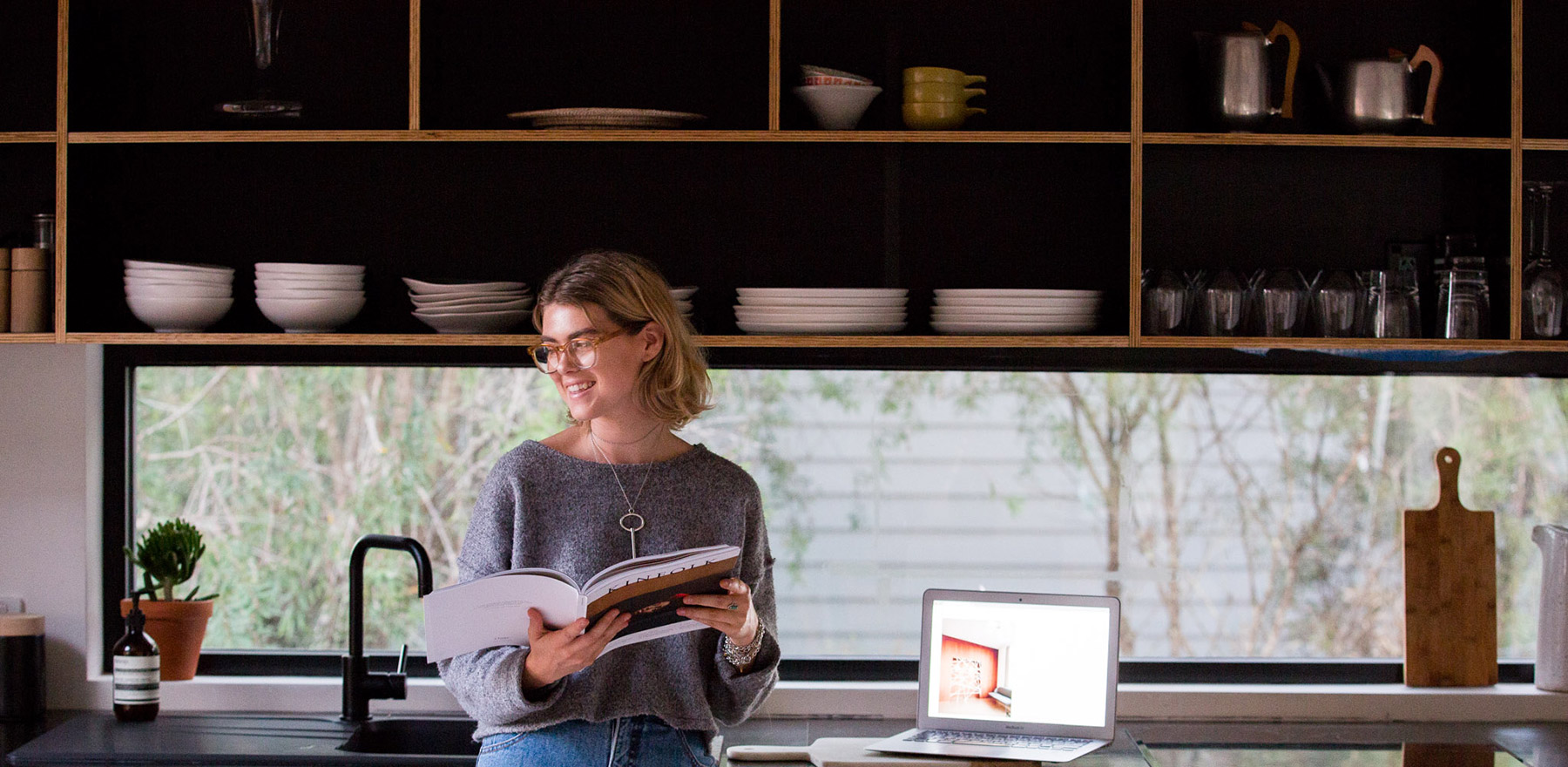 A unique opportunity
Spending so much more time in our homes and with generally more time on our hands gives us the opportunity to rethink our spaces and embrace creativity in new and nurturing ways. Here are some ideas we hope will help you to shift from a mindset of feeling stuck at home to one of embracing a unique opportunity for positive change.
On the flipside, nobody needs any more stress, so don't compare yourself to what you see others achieving on social media – especially if you're having to manage kids on top of work and study. Start off by setting some small goals and aim to achieve them at your own speed. You don't have to come out of self isolation a new, improved version of yourself or a master chef who speaks 4 languages! Although kudos if you do.
Self care
An achievable first step to self care is to slow your brain down and get offline. Get out in the sun and soak up some vitamin D. If you don't feel like vigorous exercise go for a restorative stroll and engage your senses. Breathe in your surroundings, feel the sun, really listen to and observe what's happening around you. Notice details and look for colours and patterns in nature and the man made environment. Finding joy in simple things is an easy boost for your mental health.
Remember that rest is a vital part of self care too. If you have the opportunity to do nothing embrace it. Take advantage of being able to indulge in an afternoon nap.
Every step you take towards self care will strengthen both your physical and mental health and ultimately your immune system, so it's a win win.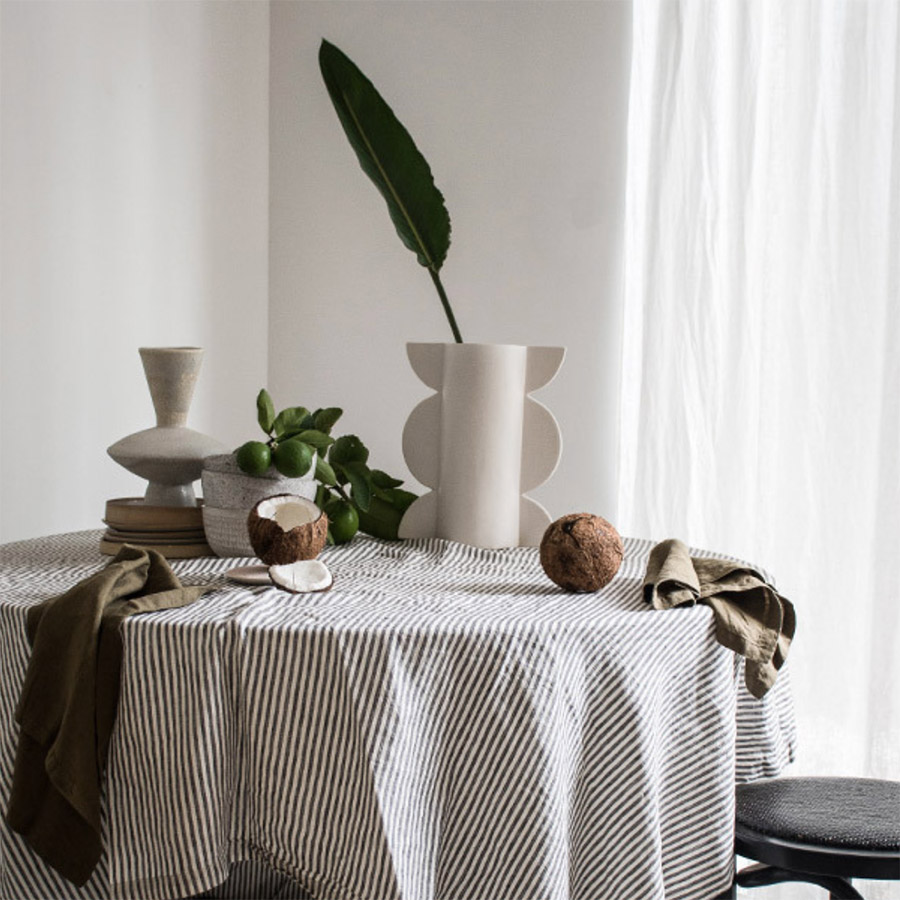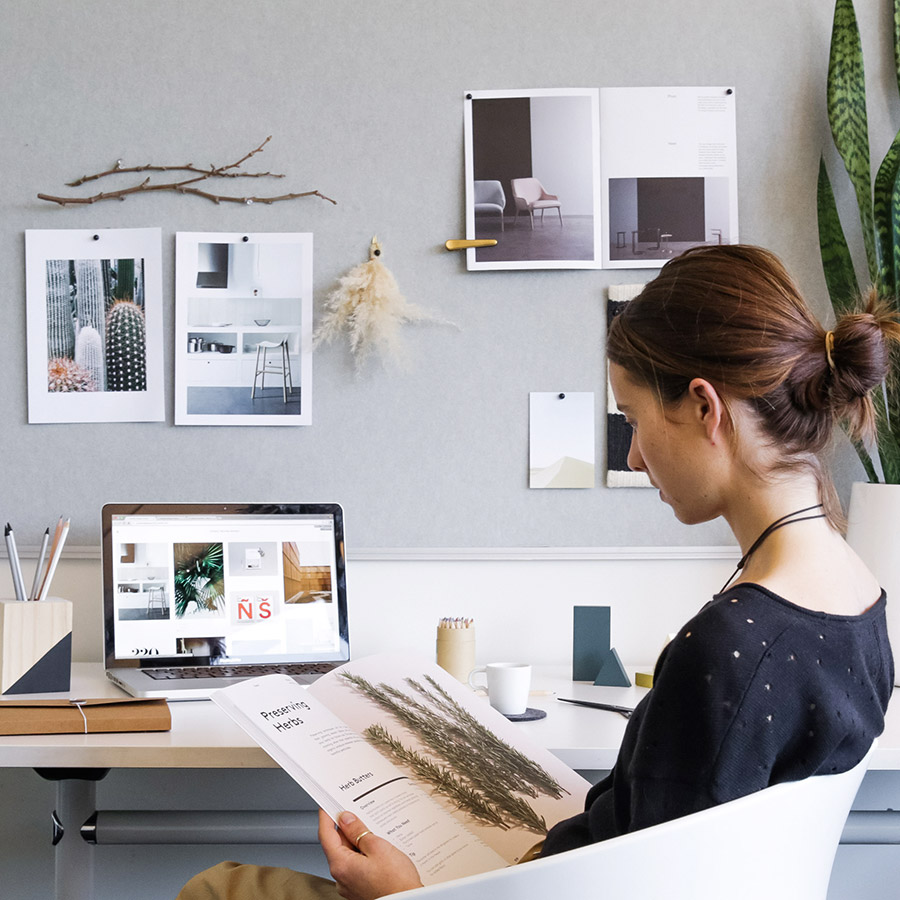 Time management
Most of us are enjoying having less structure in our days, but once the novelty wears off it can be beneficial to add some back in. Not in a strict timetabled way, but in the sense of creating boundaries. A good place to start is to establish a limit on the number of hours you work – this needs to be sustainable with definite distinctions between work, study and downtime. This sort of time management will also help you to be much more productive in the allocated periods.
Creating simple new rituals
One way of adding some structure in this strange time is to create some rituals around this new version of home life. It could be as simple as having a long uninterrupted bath every weekend or lighting candles each night for dinner.
Make dinner special. A weekly dinner party with whoever you're in isolation with – or dinner for one – is a fun way to punctuate the week. Plan the menu, dress up, take the time to set the table differently.
Create time to mediate regularly. Download a meditation app and set up a space to meditate on your own, with your flatmate or partner.
A ritual is just about an event or a set of actions you repeat, so think about what you'd enjoy doing. It's a good time to make new family traditions, so there's no reason that these rituals shouldn't continue beyond this pandemic.
Photo above: I love Linen
Towards a more sustainable lifestyle
For a lot of us our focus on sustainability has been sidelined somewhat as we navigate the challenges presented by the Coronavirus. However, this time at home is actually a great opportunity to consider how we can lessen our impact on the earth.
Grow it yourself. One step towards living a more self sufficient life is growing food. Even if you think you just have room for herbs there are some fantastic books and websites that show how you can create a kitchen garden on a balcony. Not only is gardening therapeutic but eating things you've grown yourself is highly rewarding and nourishing to both your body and soul. Consider reducing waste by composting. If you have children involve them in your efforts – it's good for them to see the cycle of food from growth to composting and back to growth. That's a home schooling science lesson right there!
Make do and mend. This is an age old adage that's not only a sustainable practice, but also a creative and therapeutic one. Why not try repairing, restoring and repurposing clothes, furniture and anything else in your home instead of adding to landfill? If something is broken think about ways to fix or update it, or draw on your creative thinking and repurpose it into something new. When you're engaged in mindful crafting and making you stimulate creativity and soothe your soul.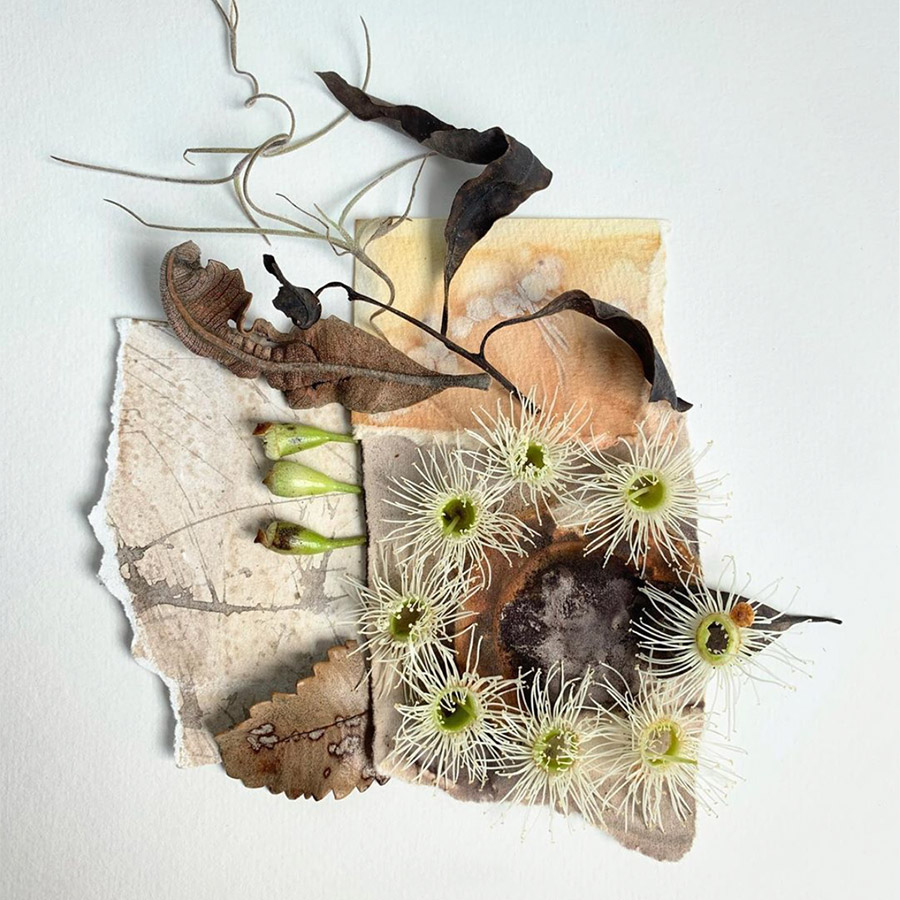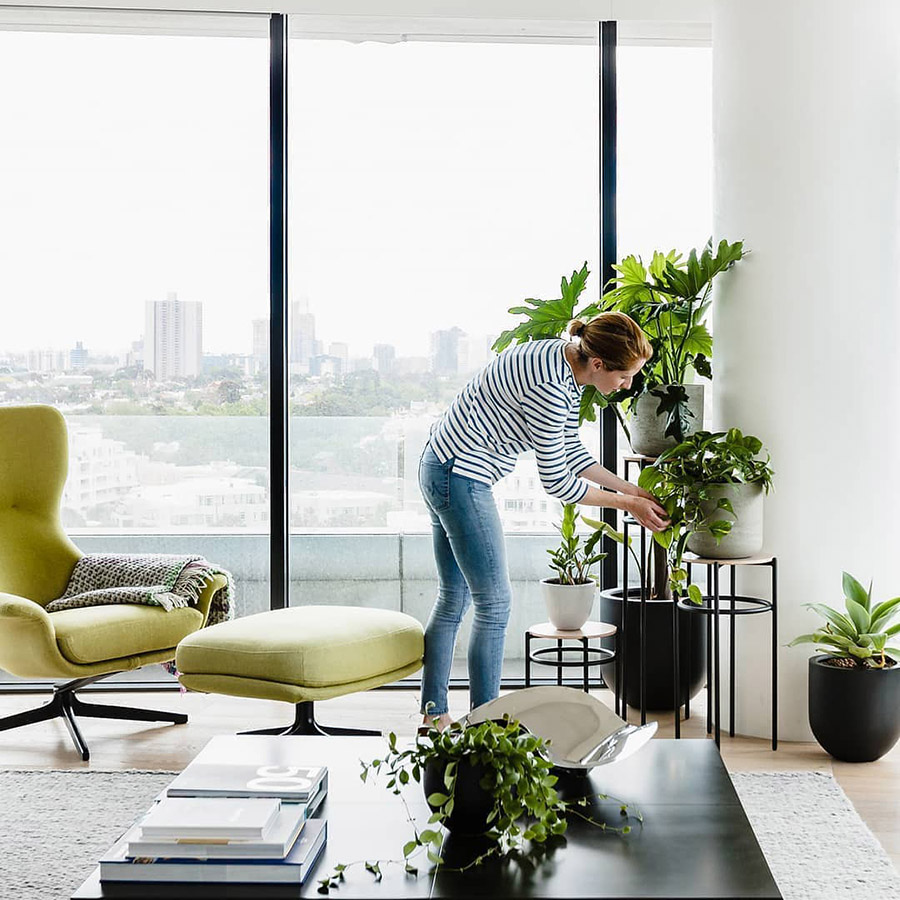 Nurture creativity in its many forms
Be inspired by nature. When you go for a walk collect a few things then spend some time drawing your collection or creating montages… like a sampleboard of nature! You could also introduce textured paper, magazine images, or small objects. Make arrangements on a big sheet of paper or board and take a snap with your phone. This is also a fun activity to help kids observe the colours and shapes in nature – the bonus is it's art that doesn't use lots of paper. Research environmental artists and be inspired to make ephemeral sculptures from sticks, leaves or stones.
Try something new with materials you have at home. Collage and mixed media art is fun and you can set yourself challenges like only including things of a certain colour. Or challenge yourself not to use any new paper – scout out tickets, receipts, magazines, wrapping paper – use anything that you have. Dye some old cotton clothes or a pillowcase using avocado seeds and skins, learn origami using junk mail… the possibilities are endless. Look at crafts on Pinterest or blogs and work out how you can do them with what you have on hand – it's another way to be creative while living sustainably.
Cooking and baking are amongst life's simple pleasures. There's nothing quite so nourishing as something that's been home cooked with effort and love. As well as getting creative with new recipes do some research into making things from scratch. We've seen great online guides for establishing a sourdough starter, making kimchi, batch cooking rich passata and so much more. Engage your family or flatmates in a Masterchef challenge – each person is allocated a day and they plan the menu and prepare each meal. Everyone else is responsible for the clean up. Younger children can get involved painting paper place mats, picking a few flowers and setting a colourful table.
Drawing is easy, inexpensive and do-able. There's no need for any special equipment and you can spend as little or as much time as you like on it. Gather up different pens, pencils and markers and papers. Use what you have. Embellish a magazine page,  experiment on paper towel, be creative with your materials and method.
Photo above: Nature montage by Sydney-based artist Tara Axford @tara.axford
Rethinking your home
As a designer spending unprecedented time at home you've probably already started rearranging furniture and planning how you'd renovate. Beyond that it's important to feel connected to our home environment and to make it a sanctuary, prioritising comfort and calm – as much as is practical if you have children!
Reconfigure and adapt. Think about the different zones in your home and how they might be reconfigured or adapted for specific purposes. How can you establish a quiet corner to disengage your senses? A reading nook perhaps. Can you create a quiet zone for your kids? Make it a family project to build a sturdy cubby house specifically for quiet time and reading – you could even leave it up permanently given that you don't have to tidy up for visitors. Are there rooms that might be suited to different functions? Swap them around. Think about introducing more colour into your home and get busy with a paint brush.
Experiment with shelfies. Clear off some shelves, give them a good clean and dust everything down. Take stock of all the books, objects, vases, etc that you have in different rooms and mix them up. Style lovely vignettes on your shelves. It's a good way to freshen things up and to practice your design and styling skills.
Green up your interior. Biophilia is so important for our wellbeing and tending to plants is good for our souls. Look into what plants can be propagated from cuttings or make a quick visit to your local nursery. Google how to grow a plant from an avocado seed or a sweet potato – they're both fun and engaging things for children of all ages, adults included!
Detoxify your home. Do an inventory on the chemicals in your environment and begin to phase things like toxic cleaning products out. There are lots of online resources and guides, so have a break from Facebook and do some research – you'll be better off for it.
Photo above: Biophilia – Amelia Stanwix for Ivy Muse @ivymuse_melb