Student profile  |  James Guerrisi
James Guerrisi is an innate creative who lives and breathes design. We chatted to James, who is currently studying for a Diploma of Interior Design, about his journey, aesthetic and design dreams.
"Design is a very powerful tool. We have the ability to completely influence and inspire lives through spaces encountered daily – how fantastic is that?!" says James.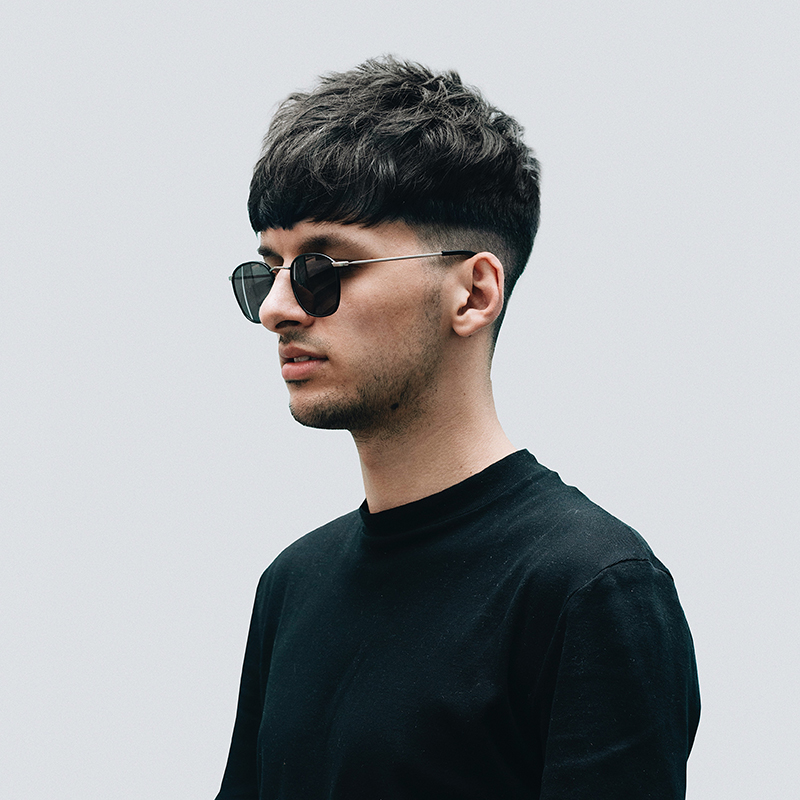 What led you to study interior design?
I initially studied architecture and I always found myself designing from the inside out – but it didn't cross my mind to switch into interiors.
When I finished my architecture degree I was unsure what to do next. I ended up going into retail and spent a few years doing visual merchandising. In the process I learnt a lot about the design of retail spaces. Both my architecture degree and my time in the retail environment have been a fantastic grounding for my interior design studies. I'm able to focus on my passion for retail and hospitality design and I'm excited to be able to combine and put into use all the knowledge I've gained up until now.
What are you enjoying about your course?
The learning experience is so much more hands on than it was at university. It's much more of a fast tracked approach – which I love – and the educators are phenomenal.
What do you aspire to do when you graduate?
Ideally I'd love to work in a bespoke interior practice. However, I've been working tirelessly on my own brand – a multi faceted studio servicing retailers and brands which will cover everything from design and photography to brand development. It incorporates my experience and passion from every facet of my creative vision.
How have you honed your aesthetic?
My aesthetic is constantly evolving. I think it's important to be able to adapt your style and apply it to whatever it is you're doing. I'm endlessly inspired by architecture, from mid century modernism to brutalism, to Japanese minimalism. Along with this, fashion and photography also play an important role for me.
I like to apply all the skills I've learnt over the years to every project. Architecture taught me the fundamentals of space and the user experience, from photography I learnt about meticulous direction and composition, while visual merchandising taught me a thing or two about balance. This multifaceted approach is one I take not only to design but also my aesthetic.
Above |  photos from James' Instagram account @jamesguerrisi
Below |  James' project for the resurrection of Toys 'R' Us. "My concept was 'every child's toy box' – curated, imaginative and whimsical. I started by rebranding Toys 'R' Us, focusing on the well known R. The iterations of the R logo are a doctor, princess, artist and fireman. I translated the idea of kids saying "when I want to grow up I want to be…"  into the slogan: 'You R everything you want to be'. The interior design became about creating a curated collection of clothing and toys. Within the space parents are on the outside with kids' play and workshop spaces on the inside," explained James.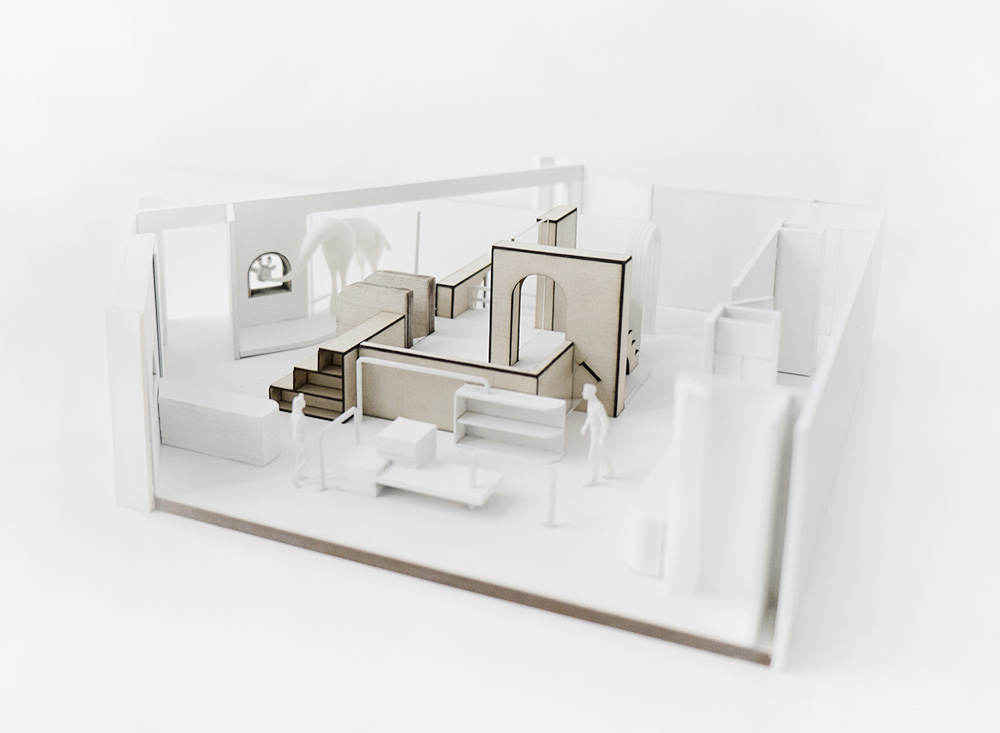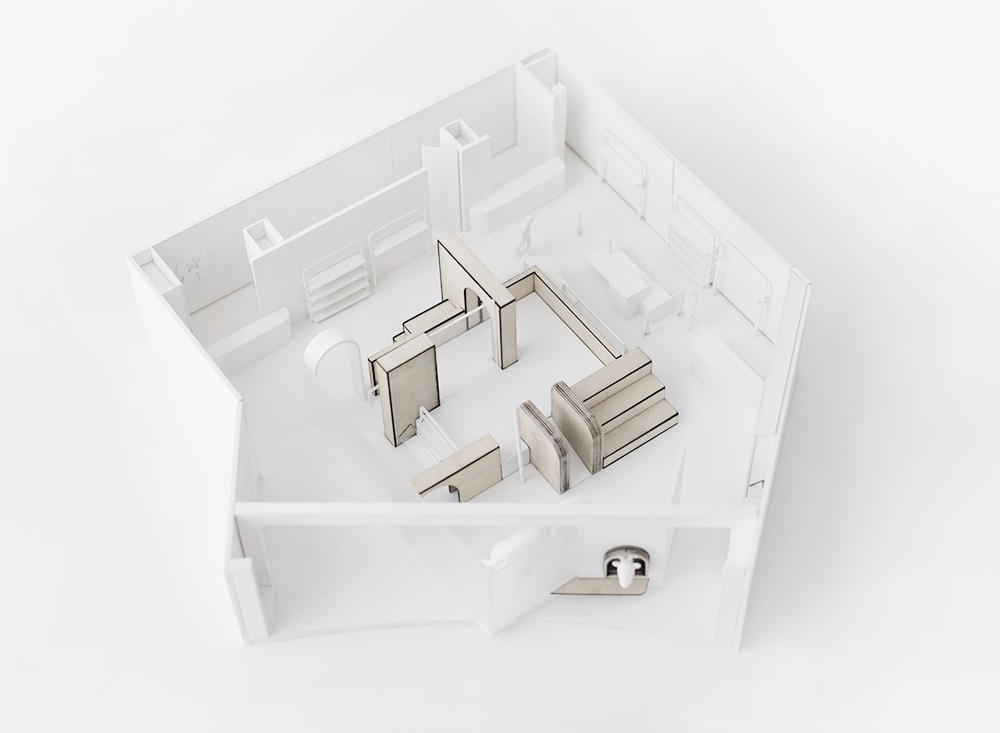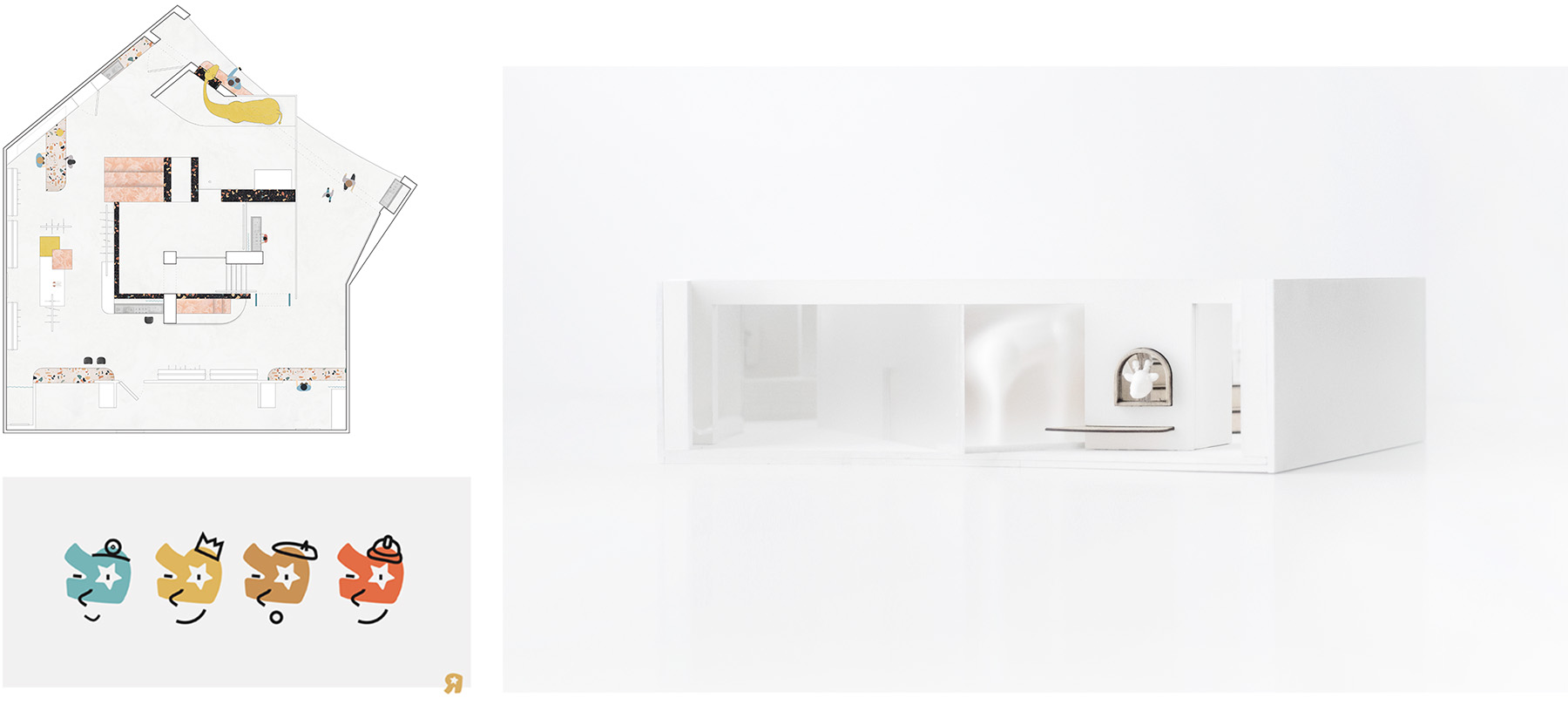 Your go-tos for inspiration…
A graphic, photograph, book, story, fashion, even a memory. Inspiration can come from anywhere.
What are your favourite apps or websites?
I'm finding I only ever use Instagram these days. Having said that, I've started a social media hiatus so I can focus on a reset.
Words to live by
Be who you are destined to be and don't let anyone or anything stop you.
Do you have a design hero?
I don't have one particular hero, to me that would feel restrictive. Different people inspire me each day. I admire local designers like Nicholas Gurney with his approach to the smallest scale interiors and Flack Studio for their quirky design visions. I also get a day to day dose of inspiration from my creative friends that are owning talent in their own right. Eventually I'd love to be someone else's design hero… how's that for a motivational boost!
Favourite design style or aesthetic?
I am all about meticulous direction, clean lines and creating balance within a space, so it goes beyond a particular style. Design that challenges the norm, and understands the interaction between occupants and their surroundings – design that is thought out and considered – that's what excites me.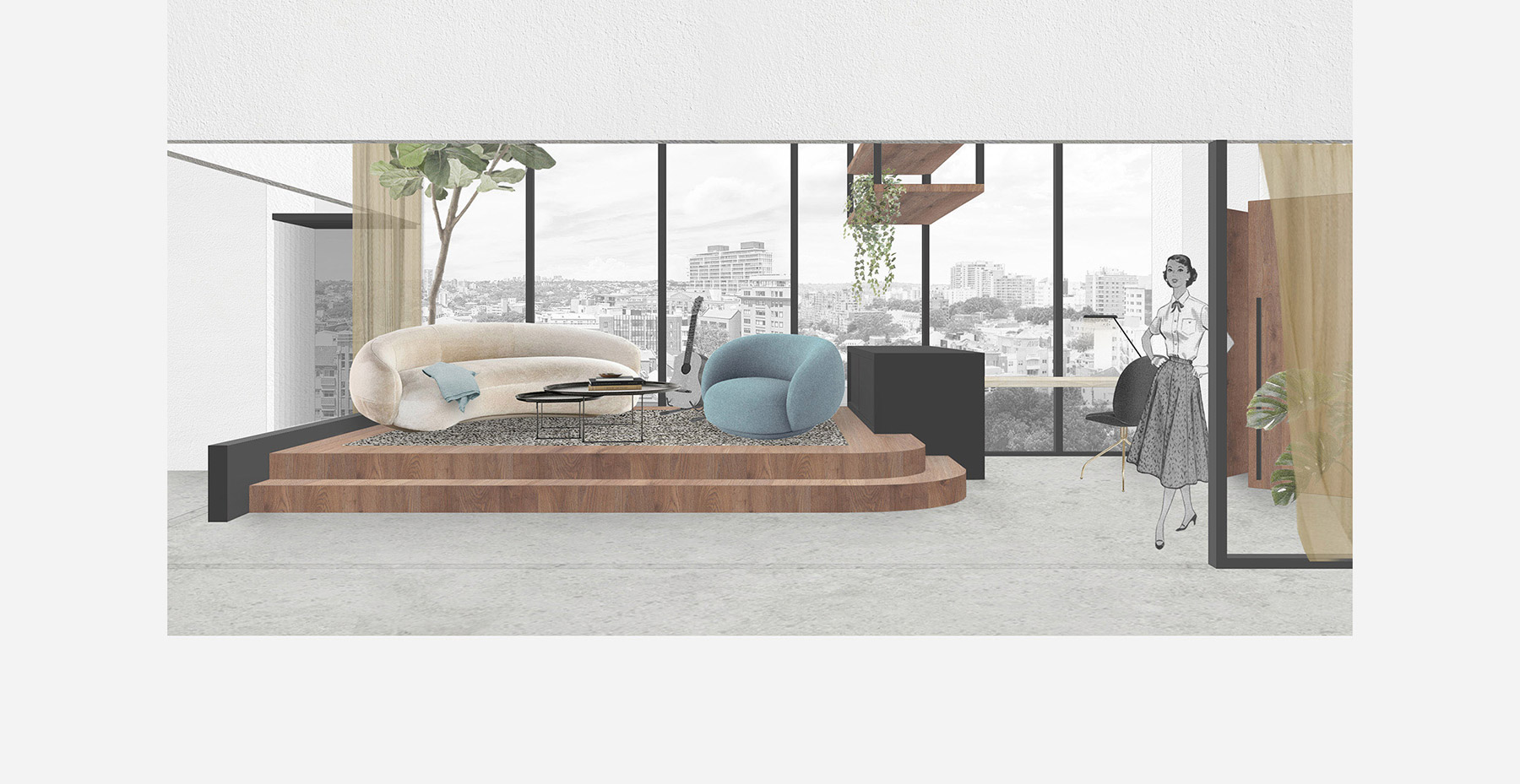 Fast five…
I can't live without… Music, killer boots and my hair! Yes I did just say that, don't @ me.
What are you passionate about?  Growth. Self discovery – creatively and emotionally. I have a strong yearning for happiness, personal success and accomplishment.
What are you reading?  'Don't Get a Job. Make a Job' by Gem Barton
What are you listening to?  My music is forever changing depending on my mood. As I write this it's George Michael – classic!
Currently watching…  I've just finished watching American Crime Story: The Assassination of Gianni Versace – I highly recommend it! Now I'm moving onto the new season of The Bold Type.
Above | The brief for this project was to create an office fit out for Universal Publishing Group. "My concept of 'Home' was derived from researching the history of Universal dating back to 1940's California. I also looked at the history of the 'Case Study' houses movement and the adaptation of the family home from the same period," said James.