Meet Our Educator  |  Dani Mantovani
Our talented educator Dani Mantovani has been at Sydney Design School for three years, teaching subjects including tech drawing, perspective drawing, small commercial and major projects.
Dani has a degree in architecture from her native Brazil, and currently works as an Interior Designer. We caught up with Dani and gained an insight into her creative practice, including a stunning Sydney home she worked on last year.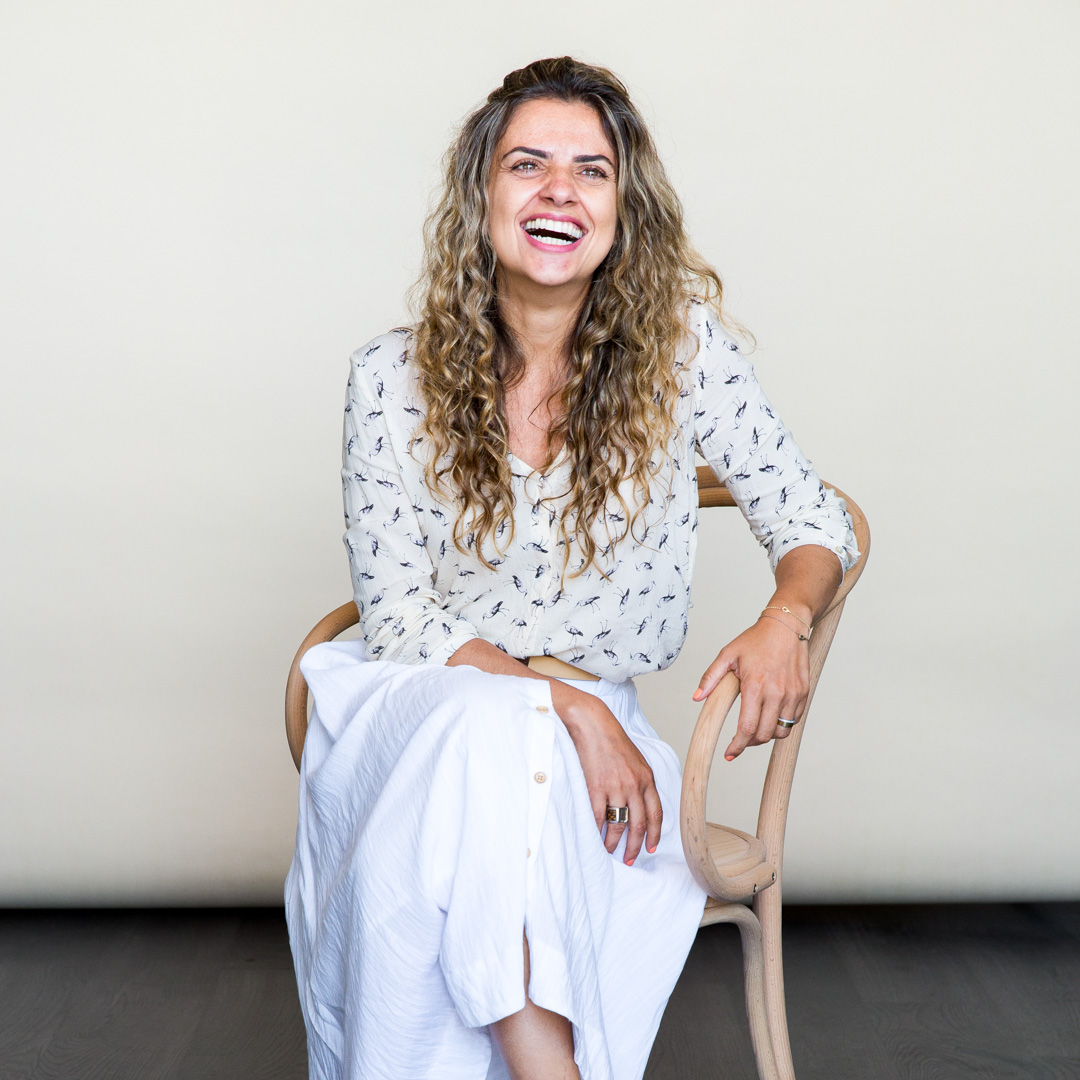 "Teaching is really rewarding. Students come to me and thank me for giving them so many skills. In business you're basically solving problems, whereas teaching is a nice balance of give and take."
Moving to Australia from Brazil, Dani left behind her successful and award winning interior design business. She acknowledges that it was initially difficult to establish presence here but with time she gained experience in the industry and after 4 years she decided to take a new challenge and become an educator.
"It's funny how things change in life then something unexpected comes along and you end up feeling like it's absolutely what you're meant to do."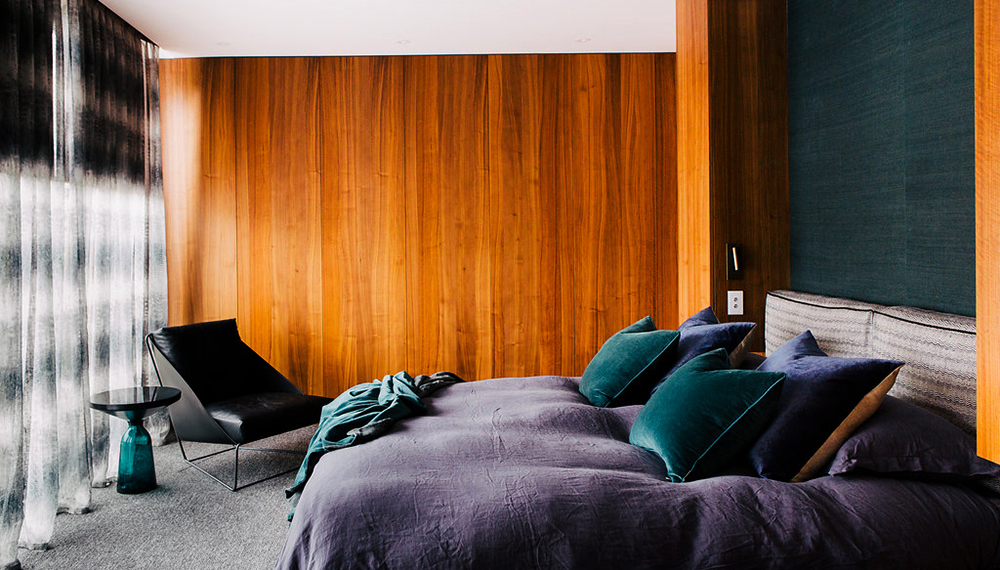 In addition to her role at Sydney Design School, Dani is a partner of Décor Project, an award winning boutique interior design studio. Together Dani and her business partner Marj Silva offer a full interiors service from project conception, and all stages of renovations, including documentation, DA approvals, project management, product sourcing, through to decorating and styling. The duo specialises in residential projects to which Dani brings her design and architecture expertise.
"It was important to respect the architect's vision for the Mosman project and create interior schemes that were consistent and complimentary with it".
Residential project: Mosman House
The Mosman house sits on a large block of land which slopes down to a harbour beach reserve. Dani worked with architect Rolf Ockert who won an architecture award for the home when it was built in 2016.
Based on the architect's concepts, Dani and Marj came up with the furnishings and finishes selections. It was a twelve month process working in parallel to the architect while the house was being constructed.
Dani says that the most rewarding part of the project was that the client loved the interior styling. She explained that at times it a juggle to balance the needs and expectations of both the client and the renowned architect. It was one of her biggest project to date, with a big budget which allowed for custom made soft furnishings, high end Italian furniture and one off pieces.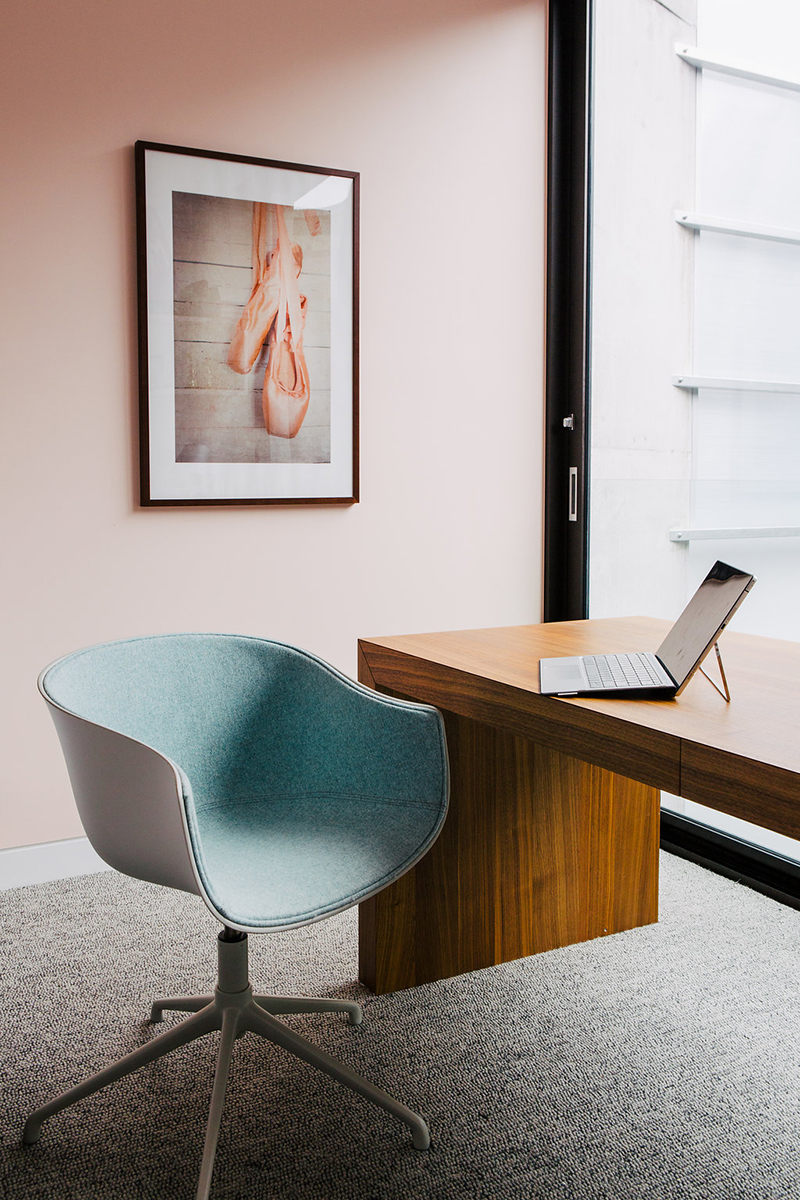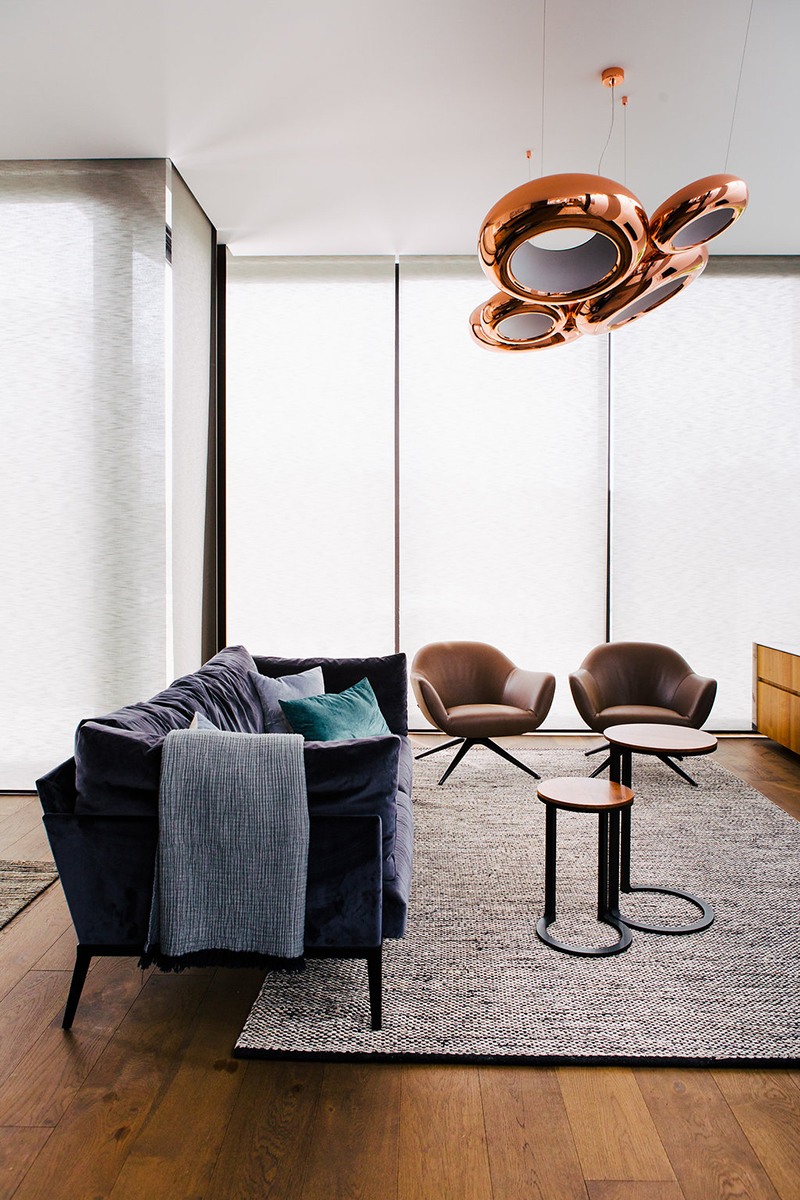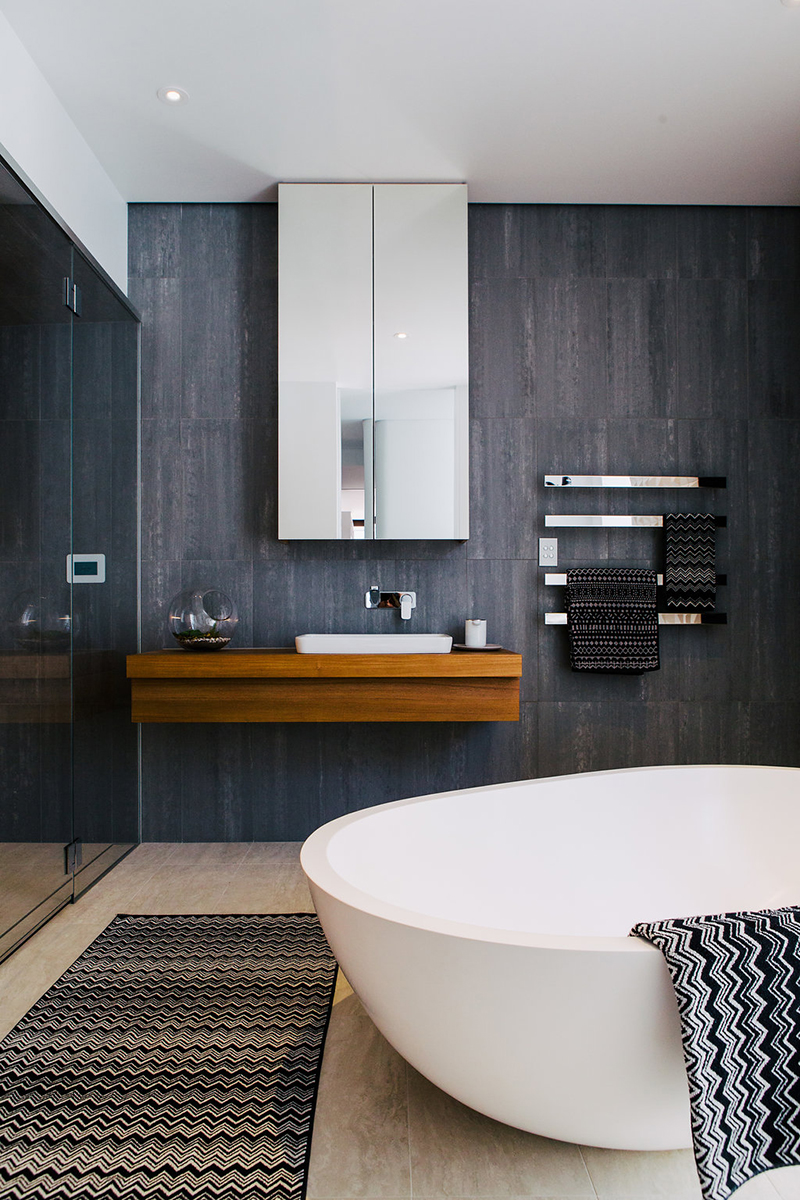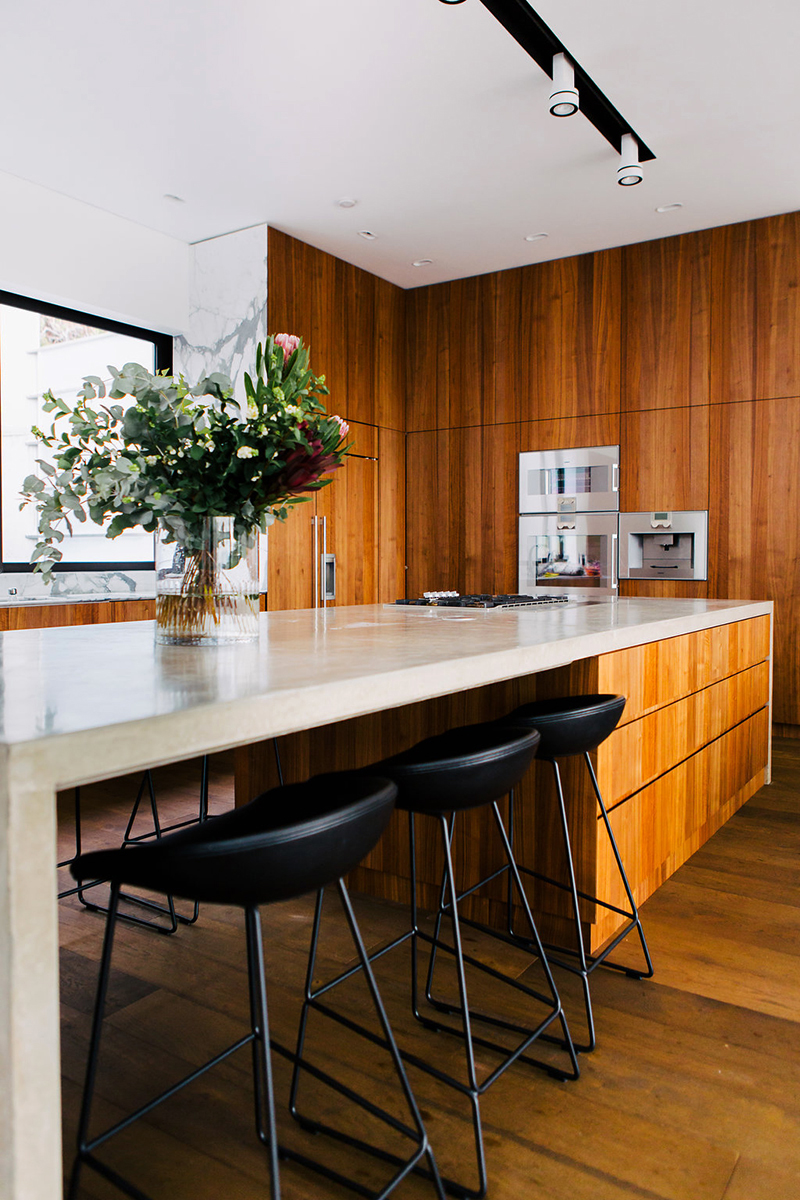 Design hero
American design maven and global lifestyle designer Kelly Wearstler is Dani's inspiration for her bold use of colour and style.
"Wearstler's uninhibited aesthetic often plays with intense colours, graphic prints and luxe textures." – Vogue Living
Fast five
What are you listening to? I play the piano as a hobby and I love listening to jazz and bossanova.
What are you reading? Busy Fit Mums!
Dress up or dress down? Dress up
Classic or modern? Both
What never goes out of style? Neutrals. You can't go wrong with them, regardless of trends or design styes they'll always work.