Trending  |  Terracotta 2017
Terracotta's back! It's matte and sleek and modernised for the 2017 palette.
Raw, earthy palettes have had a big year – think powdery pinks, olive greens, ochre, cinnamon, rust and finally terracotta. This 2017 trend is sleek and matte, adding an earthiness and richness to scandi-inspired interiors.
In times where our lives are dominated by digital mediums; hard, smooth and brightly lit screens, it's no wonder we're searching for more tactile and natural palettes to enliven our senses and make us feel more grounded.
Update your Style
The simplest way to incorporate this new trend is through accessories such as pot plants, kitchenware and homewares. The contrast of greenery and terracotta creates an appeasing, warm palette which is relaxed and refreshing.
Wall Colour
The trend for neutral, pared back interiors has almost had its day and we're now seeing splashes of colour being added to walls. There's a new appreciation for how colour can create mood and add atmosphere; and conversely, how it can make rooms feel austere and bland.
As a base colour, terracotta adds richness and warmth. Team it with neutral furniture pieces in natural timbers and beiges, and it will simplify and calm the styling of a room.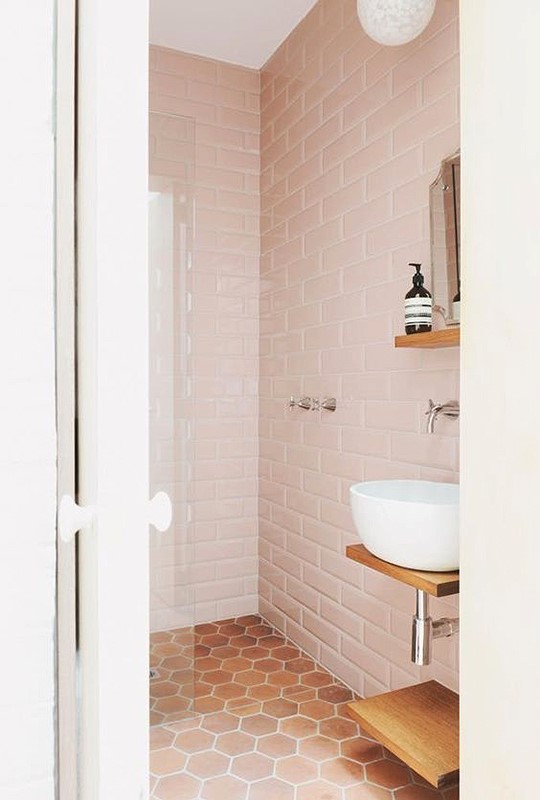 Style it with
 timber furniture or other natural materials
Tiling
We all remember the famous 80's terracotta tiling, featuring quirky prints, patterns and shapes. While we can appreciate the retro look, to create a more modern look for your room try a matte finish and steer away from obscure tile shapes. Again, partner the tiles with timber furniture or other natural materials to create a modern, sophisticated room.