Meet Educator and Artist Jan Handel
Our School is full of amazing Educators with diverse skills and backgrounds. Practising artist Jan Handel is one of them. We visited Jan in her garden studio as she prepared for an upcoming exhibition. Enveloped in her colourful world we talked about art, design and that time she exhibited in Paris.
"The language of art and design is, at its core, the same. It's good for students to understand that. Design has the elements of functionality and utility as well, of course, so understanding the connection broadens their learning so they can think artistically as well as functionally," says Jan Handel.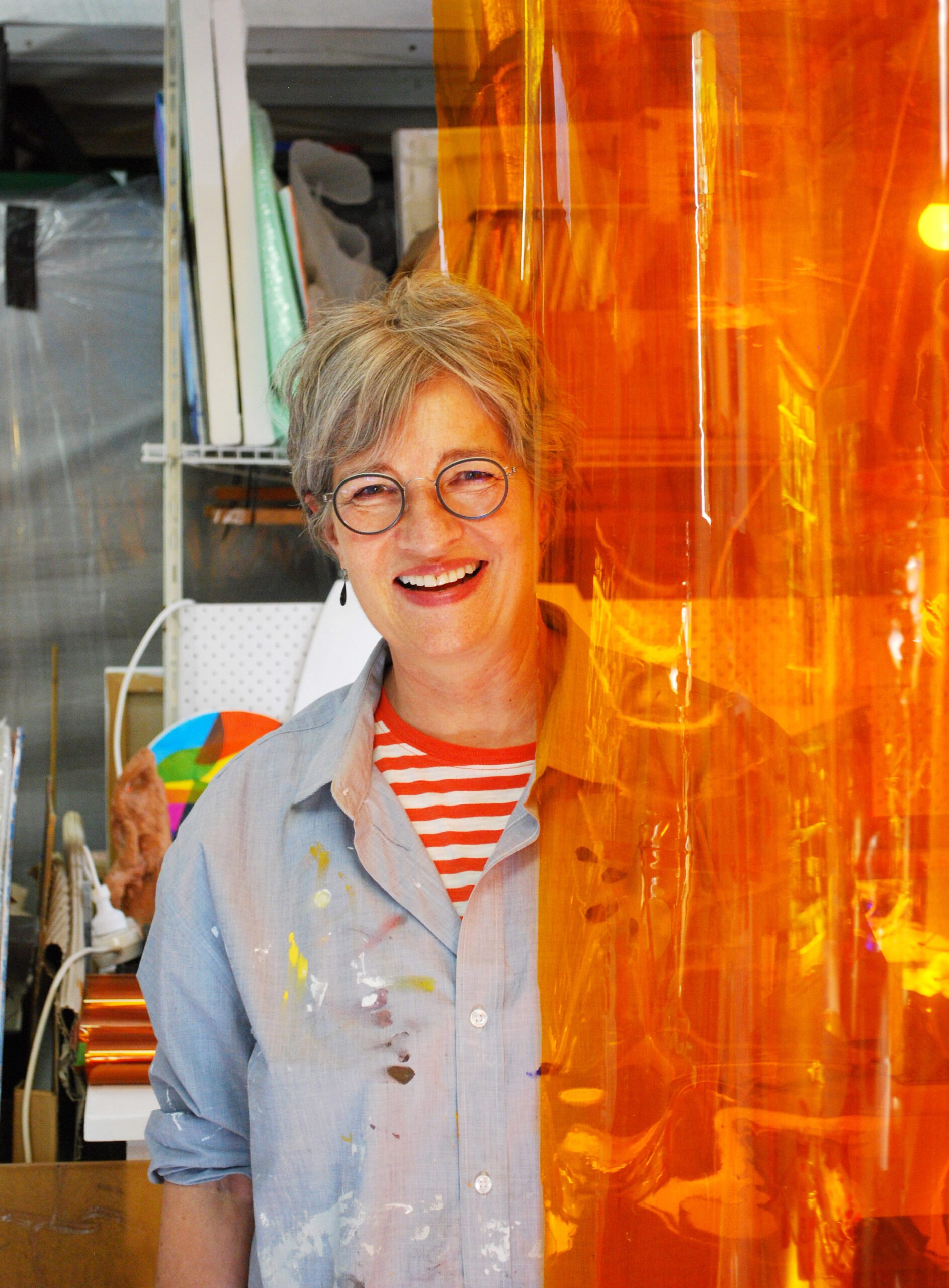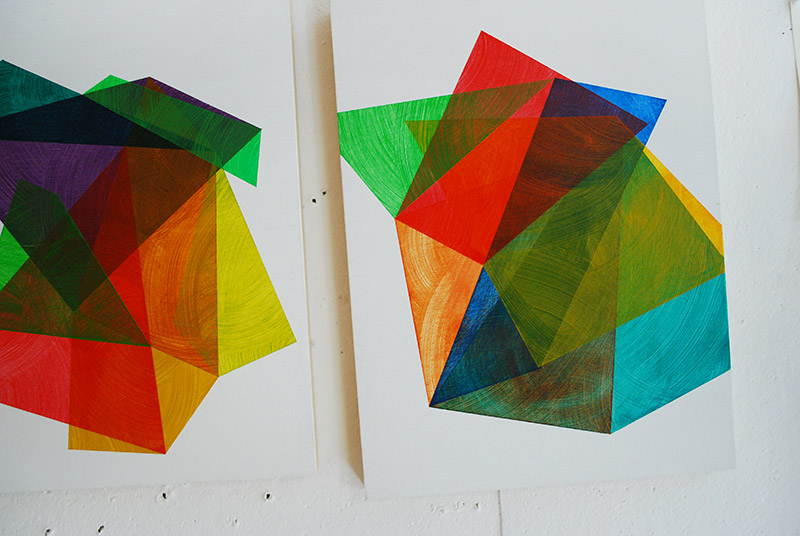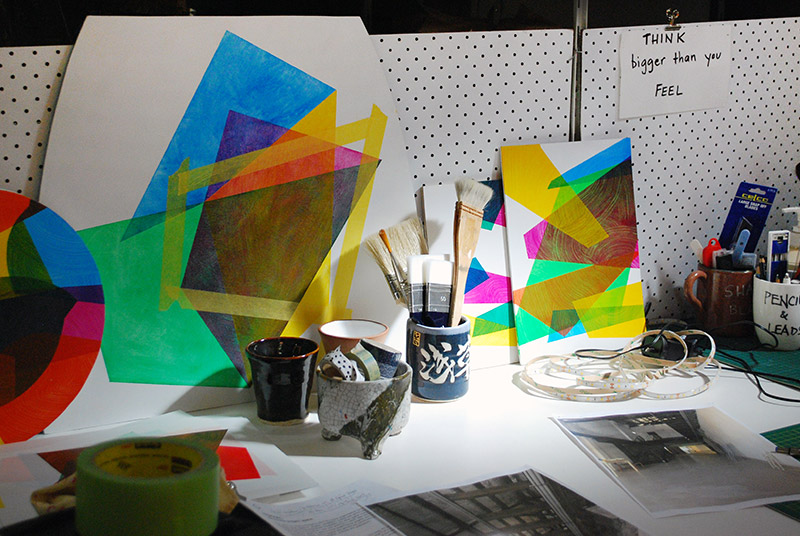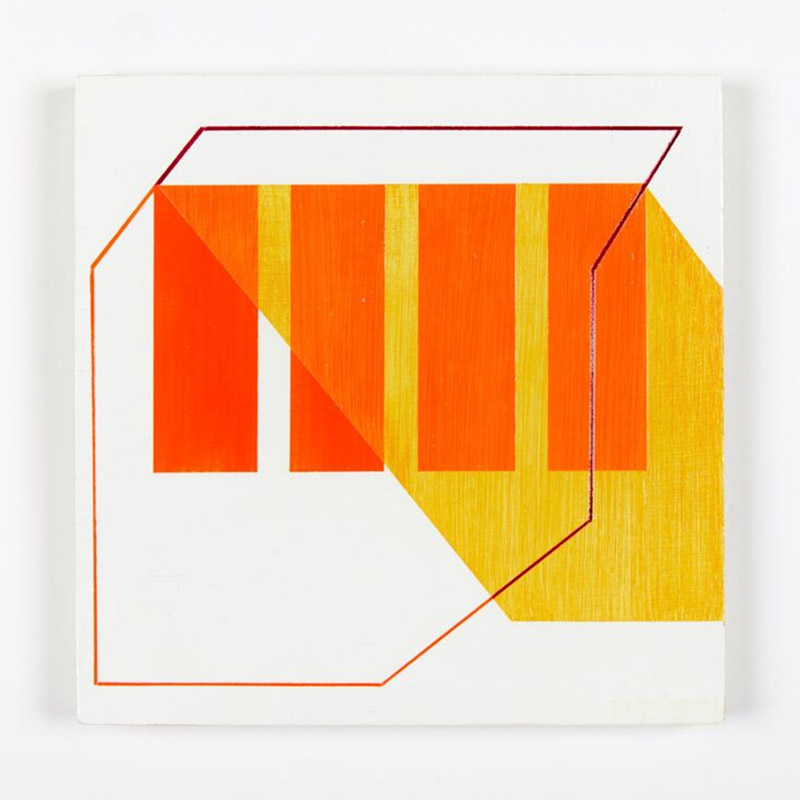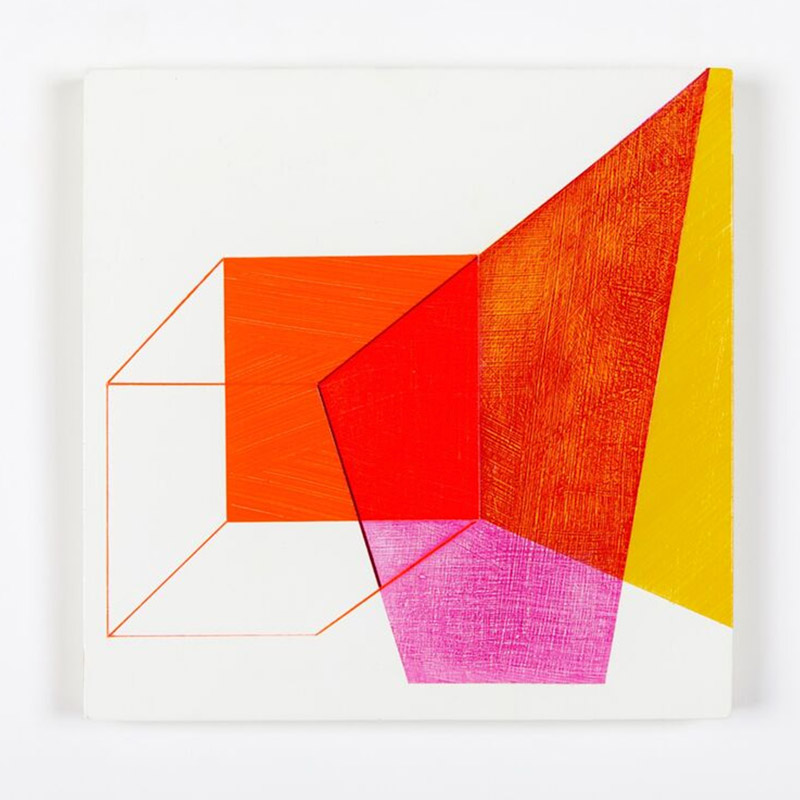 What brought you to a career in art and design?
I wasn't allowed to go to art school, a sensible parental decision for a naïve and restless 17 year old. So my first career was physiotherapy. I secretly drew my patients.
We lived in Boston USA for a few years when the children were small. Unable to find a suitable physio refresher course on my return to Australia, a friend surreptitiously organised for information about a design course to be sent to me. Thanks to her! I completed that course intending to become an Interior Designer, won some prizes and trained to become an educator in design basics. Fabulous!
But I had really always wanted to make art. I completed an Ass. Dip. Fine Arts at TAFE, then in 2011 committed to a Bachelor of Fine Art at the National Art School. Gruelling but rewarding. Studying changed my art practice, my thinking about art and design, and indeed my whole aesthetic.
I intended, at the National Art School, to become a better landscape painter…
Tell us about your art
The work I now make fits within the broad category of 'geometric abstraction', almost the opposite to landscape painting.
I paint mainly on clear Perspex, on both sides, using acrylic paint in pure bright colours that overlap to create new colours. I often use shaped panels to make the works more 'object-like' rather than referring back to traditional image-based painting. I love the conceptual thinking, endless conversations and arguments that abstraction generates. There's such liberation in freeing painting from the need to be tied to an image – a whole new world opens up.
Recently I've begun making large immersive installations using bands of translucent polycarbonate stretched across a space, bathing the viewer in colour.
My favourite quote of the moment is from John McDonald (art writer for the SMH)
'… the paradox of abstract art is that it can make us think of many more things than artworks that feature a recognisable image.'
I intend that my work operates on two levels. Firstly, each series is initially generated by some aspect of our shared human condition – for example nostalgia or grief or isolation. I hope the viewer relates, however obliquely, to the everyday human concept behind the work. That concept is usually referred to in the titles. Secondly, I want the viewer to enjoy the work on an aesthetic level – to simply feel delighted by the compositions and colours.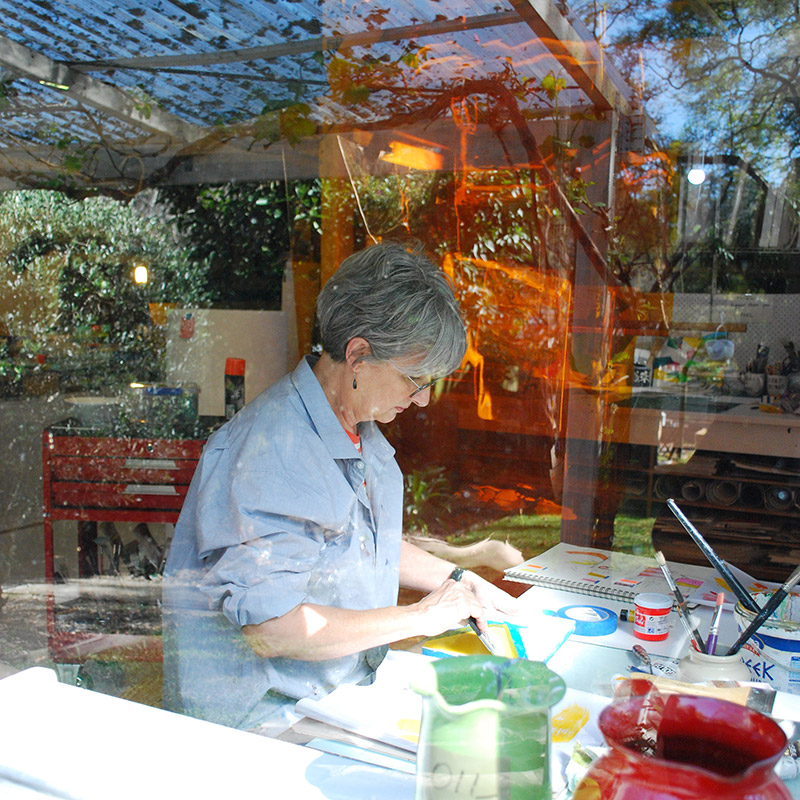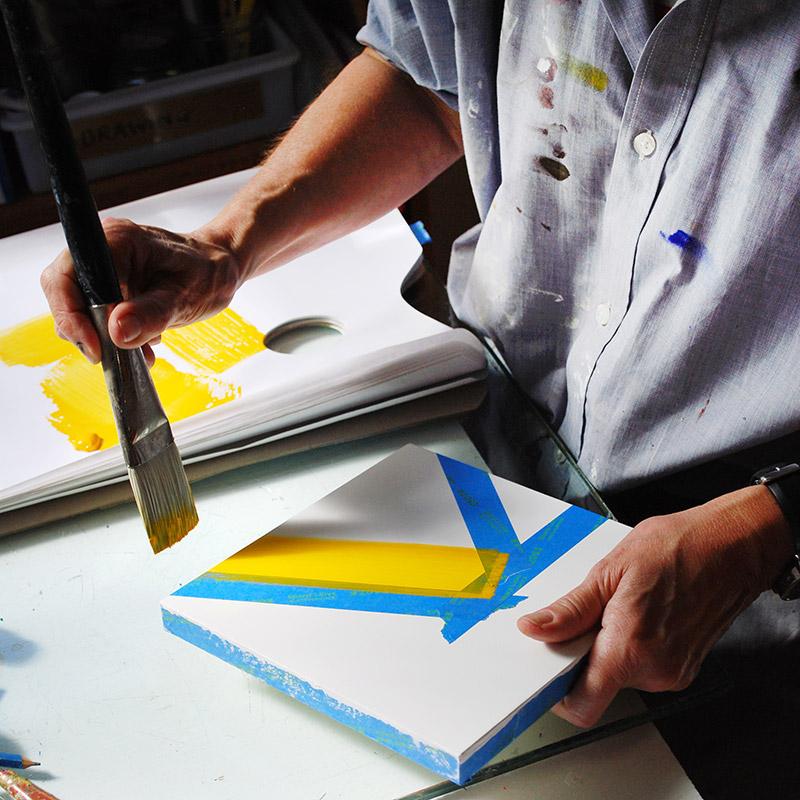 What's the most challenging aspect of your art practice?
As I make larger installations, the challenge is now the construction of the work. I'm not very good with ladders, but luckily I have a husband who is willing help, on the understanding that he has absolutely no creative input!
Describe your creative process when starting a new piece or series
I always work in series, both to thoroughly explore an idea and to see the accidental interaction that happens between the various finished pieces.
Most often I get an idea literally out of the blue! The spark could be a sight, a situation or a feeling and I start to visualise how the work might be. This is the part I enjoy most, the 'getting' of the idea. It keeps me awake at night. Sitting in the studio wilfully trying to figure out what I will make just doesn't work for me. Luckily, I usually have several ideas on the go at any one time.
I then start making visual diary sketches, always accompanied by words and phrases that express the feeling or situation I'm chasing. The title is very important – I believe titles are part of the work and should add meaning and clarity to the visual pieces.
Then I begin the work that will hopefully become the final pieces, using the initial sketches as guidance only. I usually set rules for myself – to use only certain colours, only vertical and horizontal, there must only be 3 shapes, for example. So, often the process and the concept of the work mesh together.
Colour and light play a big role in your work. How do you approach working with colour?
I like the idea of being amongst an artwork, rather than looking at it on a wall, separate from it. Using the transparency of Perspex and polycarbonate allows for that, in that the viewer can see through or be surrounded by the work. The colours vary depending on lighting conditions, and I like that the work constantly changes because of its situation.
I use mainly primary colours – red, yellow and blue, plus green, in transparent pigments. I think this is a reaction to the tertiary colours of the landscape which I used for so long. I love the purity and elemental nature of the primaries, and the way more reduced colours are created as the primaries visually overlap through the Perspex. Of course, I hardly ever wear colour, and the interior of my house is white, black and brown!
Who or what influences your art?
Like many artists, I think I am influenced by everyday situations, concepts and language (that is, words) from the world around me.
For example, the phrase 'lapped in lead' comes from a book I had as a child, and I am thinking about how a work generated by those words might look, and what it might relate to in real life.
I avoid looking at artists who make similar work as I don't want to be influenced by them – although of course sometimes unintended similarities occur – there is nothing new under the sun!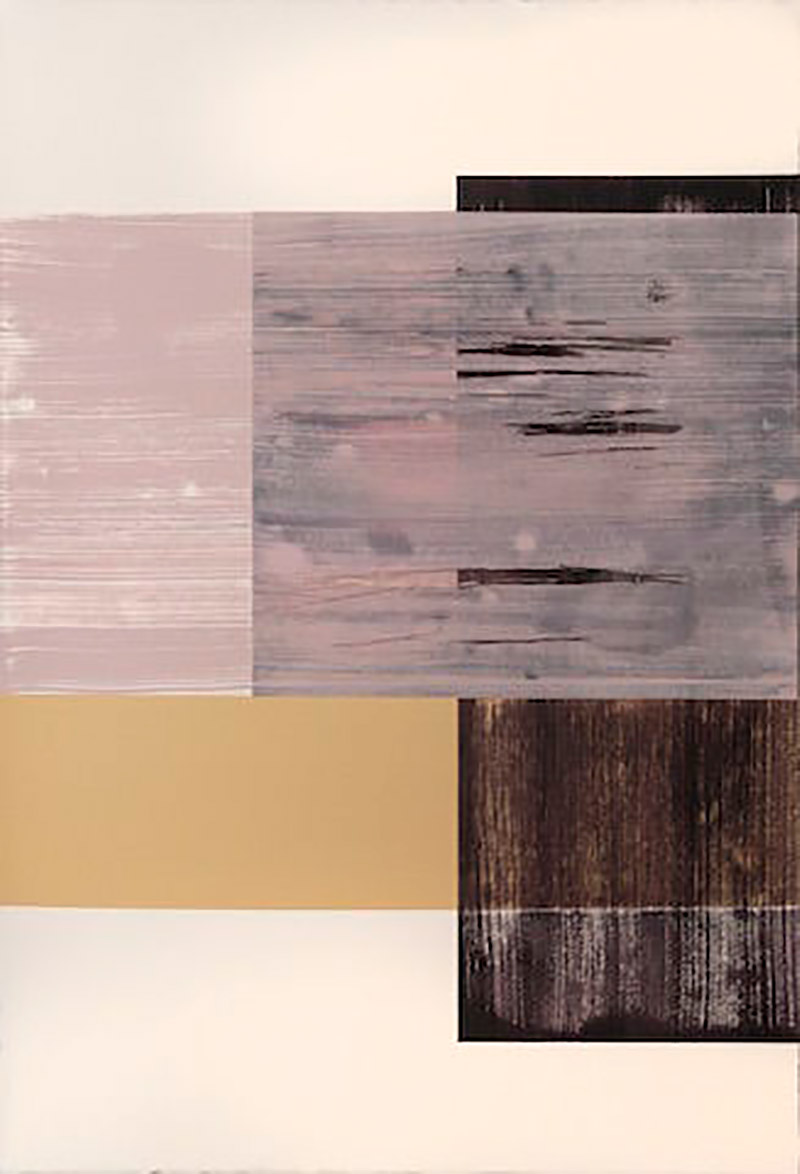 Where do you create?
We have an old garage – I try to think of it as romantic, but actually it's just old – and I use half of that space as a studio. My art colleagues often visit to talk or work and it feels like they leave a little bit of themselves after they go, so I never feel lonely there.
I like the idea that wherever an artist creates work is a 'studio'. When away from my own studio I take a small sketchbook in my bag – that book then becomes my studio.
Last year you exhibited in a gallery in Paris, can you tell us about your experience?
I am associated with Factory 49, an artist-run space in Marrickville which shows only abstract and non-objective work. I like that rigorous specificity. The director of that gallery created a 'sister' gallery in Paris – Factory 49 Paris – and invited me to have a solo show there. A dream come true!
I lived in the small residence behind the gallery for a month while the show was on. The work was called Inside a Painting, Gently, an installation of wide criss-crossing translucent coloured bands that filled the gallery space from wall to wall. My pre-show fear was that the installation would collapse during the exhibition. (It didn't.) I was so preoccupied with that fear that I was unprepared for the joy and delight viewers expressed when they walked amongst the colour. I just wish I could speak French!
What do you teach and what do you feel you bring to the School as an artist?
I teach the beginning part of the course – Elements and Principles of Design, Composition, Drawing, Colour, Creativity and Concepts and Design Styles. By the time the students fire up their computers, I'm gone!
I think it's so important to give students a slightly different perspective on the visual world. For some students it's the first time they've thought about art since high school and for many, the first time they've drawn in as many years.
The language of art and design is, at its core, the same. It's good for students to understand that. Design has the elements of functionality and utility as well, of course, so understanding the connection broadens their learning so they can think artistically as well as functionally.
What do you enjoy most about being an Educator?
Teaching the Elements and Principles of Design is wonderful – I never get tired of it – it's the visual language the students will use throughout their careers. I love the idea that those elements are the absolute basics of the visual world and that they can be applied to anything – that's all there is!
I love when students say that the way in which they see the world has changed – that they are more visually literate – to me that signifies that they are internalising the fabulous stuff they are learning.
There's also such joy is seeing students go from drawing-frightened to making a drawing they are pleased with – I always get goose bumps.
And of course, my talented and fabulous colleagues.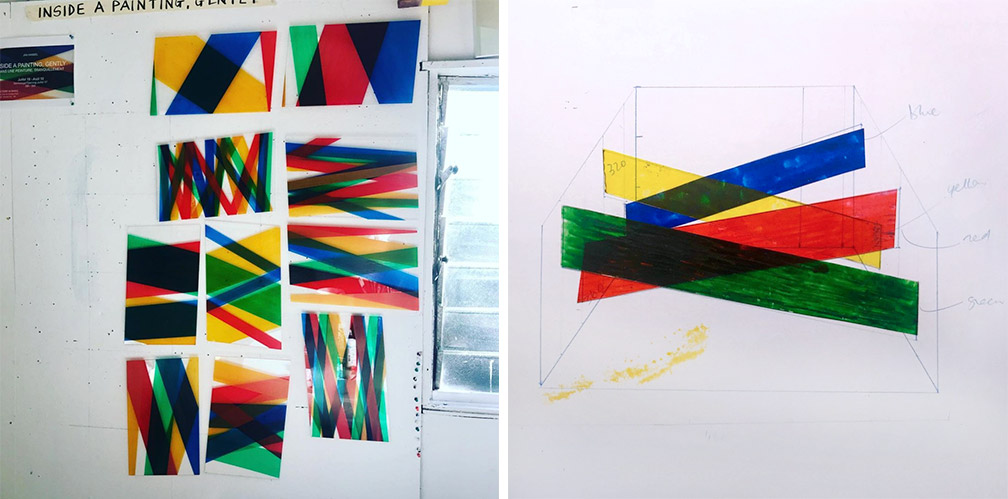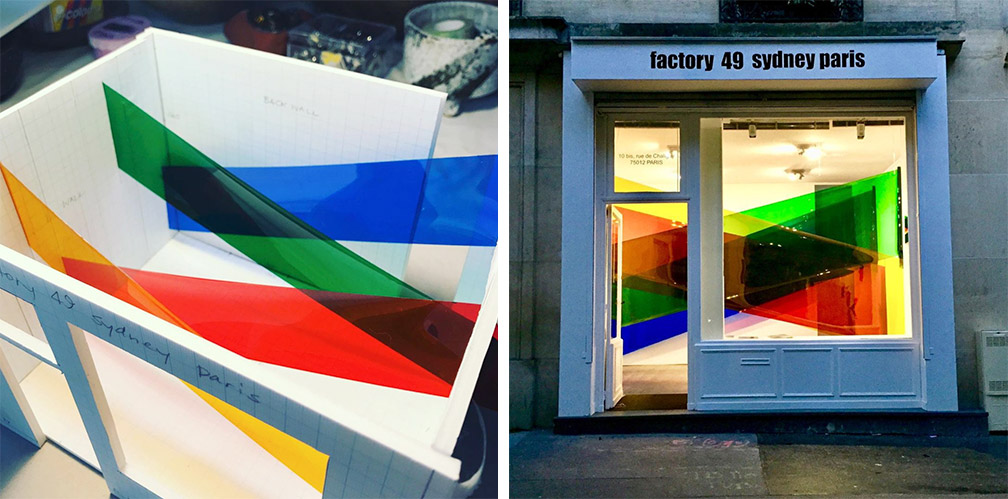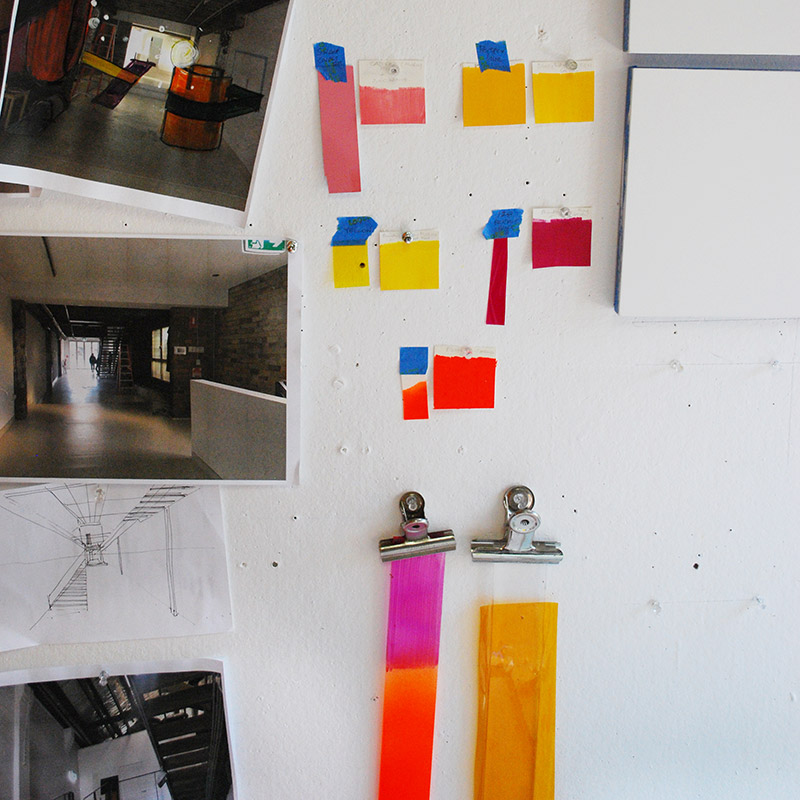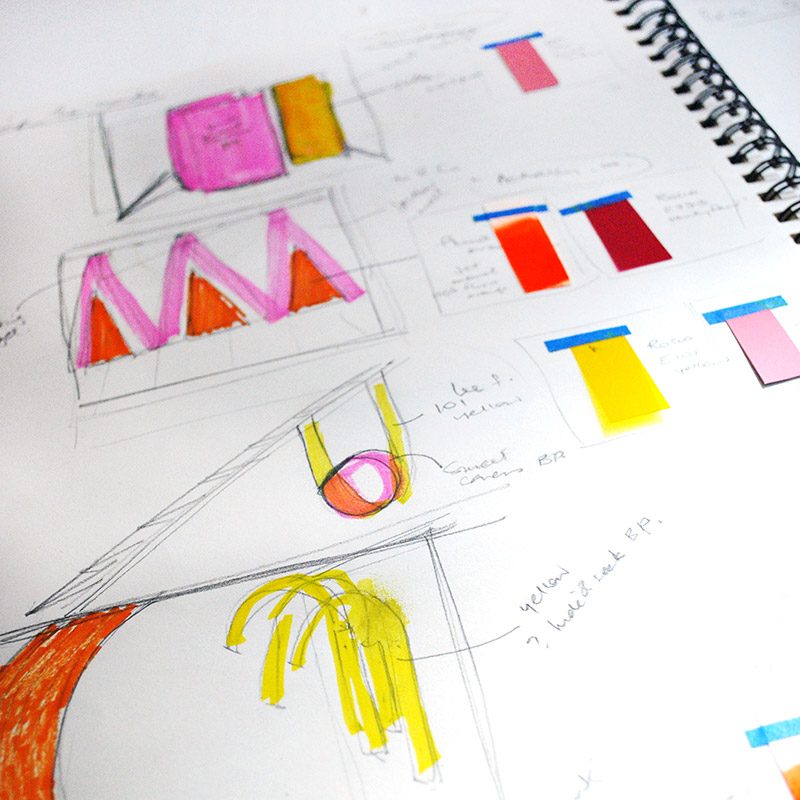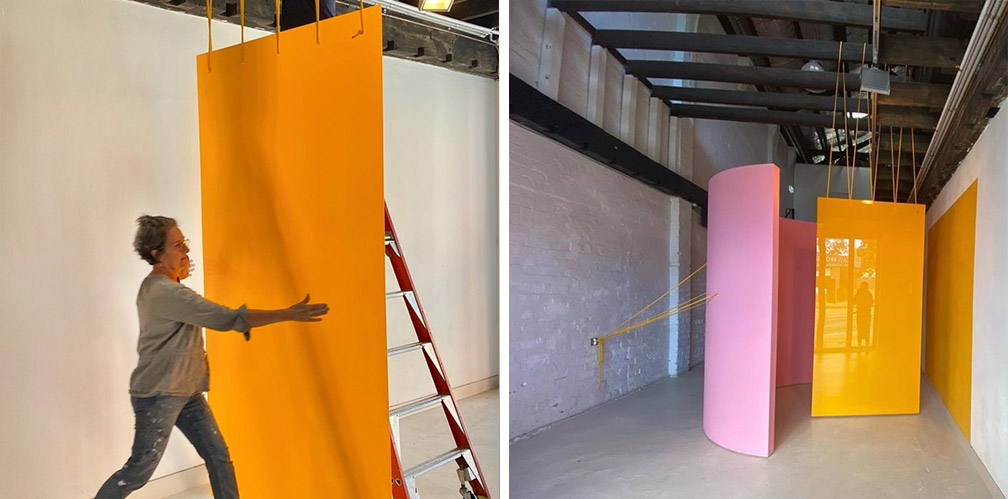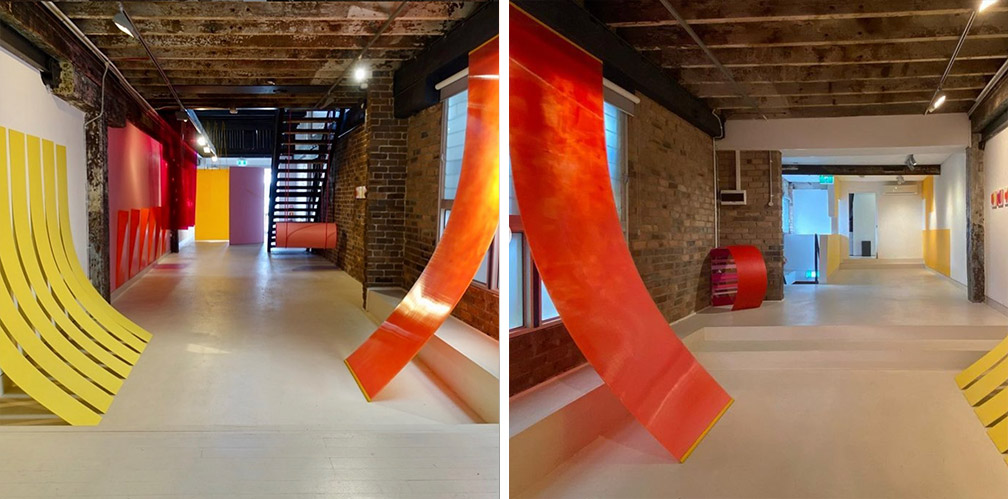 Words to live by
Think bigger than you feel.
Your creative heroes
So many! – Picasso (although I don't like most of his work) for his endless invention and Donald Judd for his minimalist concepts jump to mind.
I can't live without
My beautiful kids, my spirit level and increasingly, my reading glasses.
Currently reading
Boy Swallows Universe by Trent Dalton, Nausea by JP Sartre and The Inner Self by Hugh Mackay. Pretty schizophrenic!
Favourite part of the day
The late afternoon as the light and colours fade, and objects become tonal.
Connect with Jan Handel
Studio photos by Sydney Design School. Exhibition and art photos courtesy of Jan Handel.