The best of Australian residential interior decoration
The winners of the Australian Interior Design Awards 2018 have been announced. The winning project and those commended in the Best Residential Interior Decoration category are a great place to look for interiors inspiration. These are a few of our favourites.
The winner of the Residential Interior Decoration Award 2018 went to Arent & Pyke for their Curatorial House project. The classic art deco P&O style home (below) was transformed with refined detailing. The awards judges commented "Curatorial House is full of narrative and a sense of emotional connectedness; although it is immaculately styled, it's very much a lived-in home that's used. This project demonstrates self-assuredness in the category through a boldness that quietly champions a less-is-more aesthetic". See more of Curatorial House on the Arent & Pyke website here.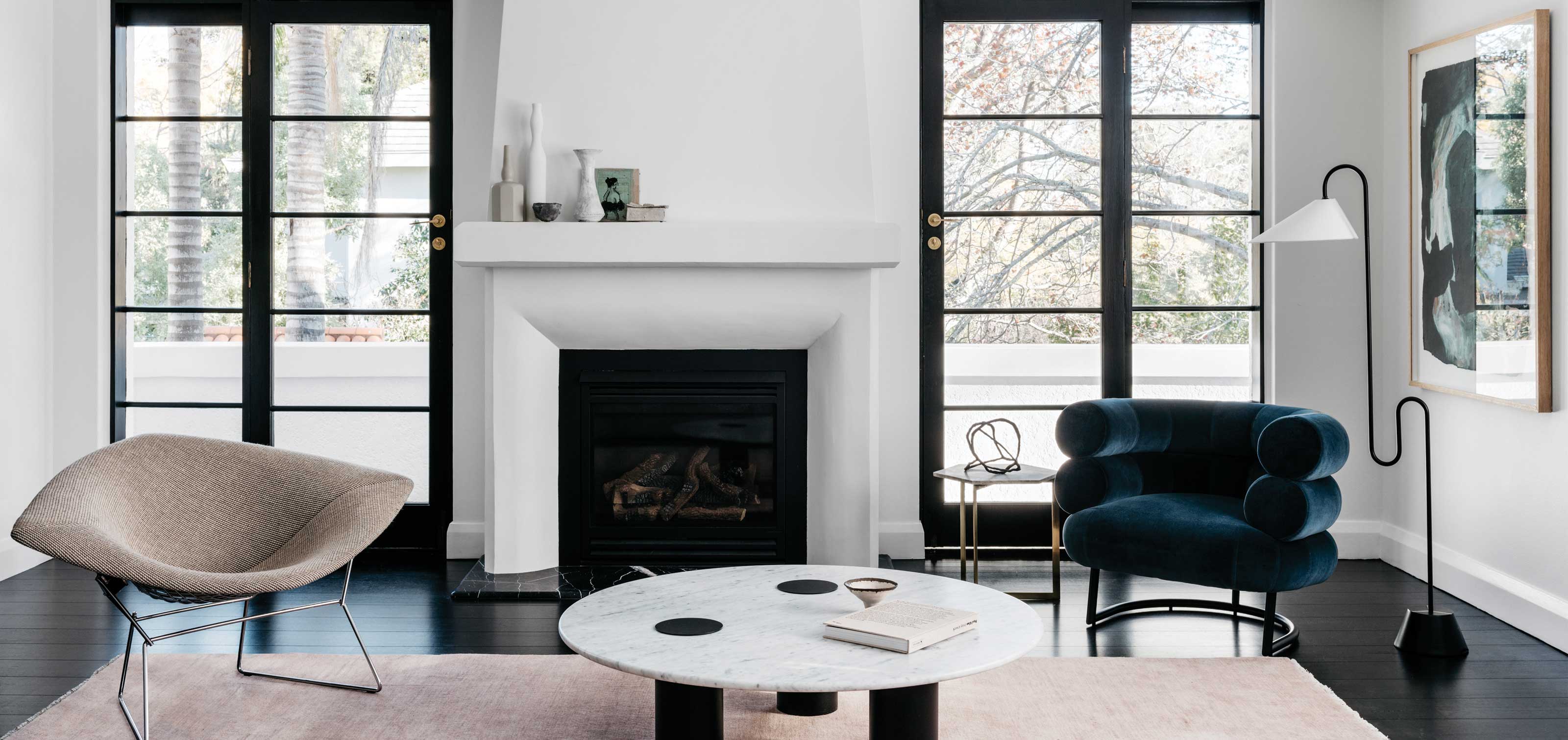 "The design references the 1930s era through subtle nods to Hollywood's glamour days.
Pared back to a monochrome palette of black and white, the richness of heritage detailing and spatial volumes provide the foundation, while decoration and design details bring movement and a sense of dynamism." Arent & Pyke – Curatorial House
Commendation – SJB – Beach House
The Bondi Beach house is an apartment on an impressive scale within a converted hotel. The hotel building went through substantial renovations and SJB's client purchased the empty shell to create their home. The stunning interiors feature warm wood, lots of white and seafoam blue tiled floors – reflecting the beachside setting in a contemporary reinterpretation.  You can see more of the Bondi Beach house here.
Commendation – Robson Rak Architecture & Interiors – Stables House
This refined family home in Melbourne's south east is an inspiring transformation from the building's previous life as stables. While the renovation and conversion pays respect to the existing historic structure, the reimagined contemporary interiors are light, spacious and open. The clever interior decoration combines modern and traditional elements in a warm and seamless way.  See more of The Stables house on the Robson Rak website here.
The Australian Interior Design Awards recognise and celebrate interior design excellence.  The industry-based program is backed by the Design Institute of Australia, the professional body representing Australian designers.
Visit the Australian Interior Design Awards website here for more award winning inspiration.