Australian Interior Design Awards 2019 | The Best of Residential Decoration
Each year we eagerly await the Australian Interior Design Awards shortlist to see the best projects from the cream of the crop in our industry.
The prestigious awards shortlist was announced recently and there are inspiring spaces nominated across various categories including residential design, hospitality design, retail design, workplace design and more. Can't wait for the award winners to be announced on 31 May 2019? Us either! These are some of our favourites from the Residential Decoration shortlist.
Click here to view all the shortlisted projects and categories in the Australian Interior Design Awards 2019.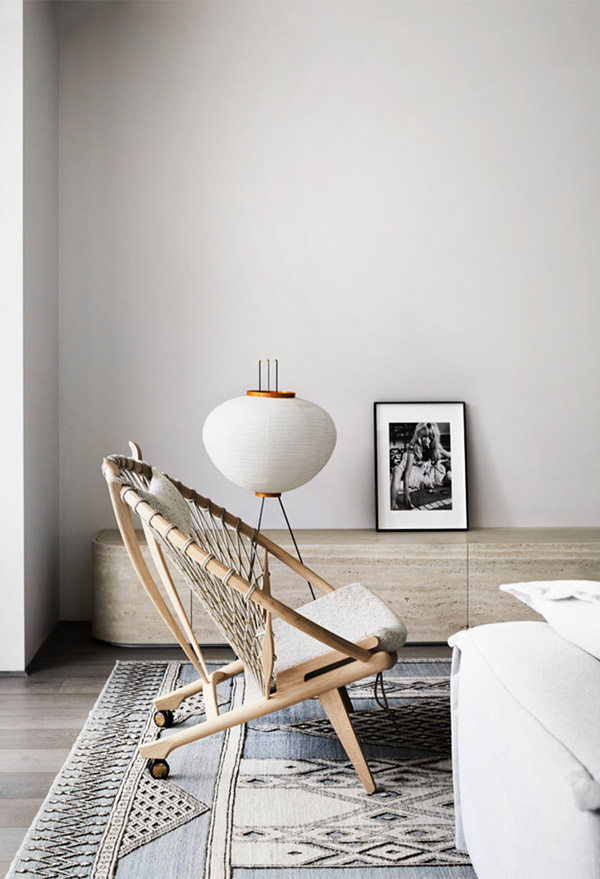 The interior decoration of this home sits comfortably in the space between creative fun and family functionality. Starting with a neutral base palette, the designers played with texture, materials and an eclectic aesthetic.
Golden on this project: "Tasked with enlivening a recently renovated home, inspiration was drawn from its residents, a young and creative family, transforming each space into one that celebrates art, texture and form. Injecting the family's personality into the home was integral to the design approach, as was considering function. Joinery elements were to be artful yet family friendly, and the client's love for entertaining was to be captured."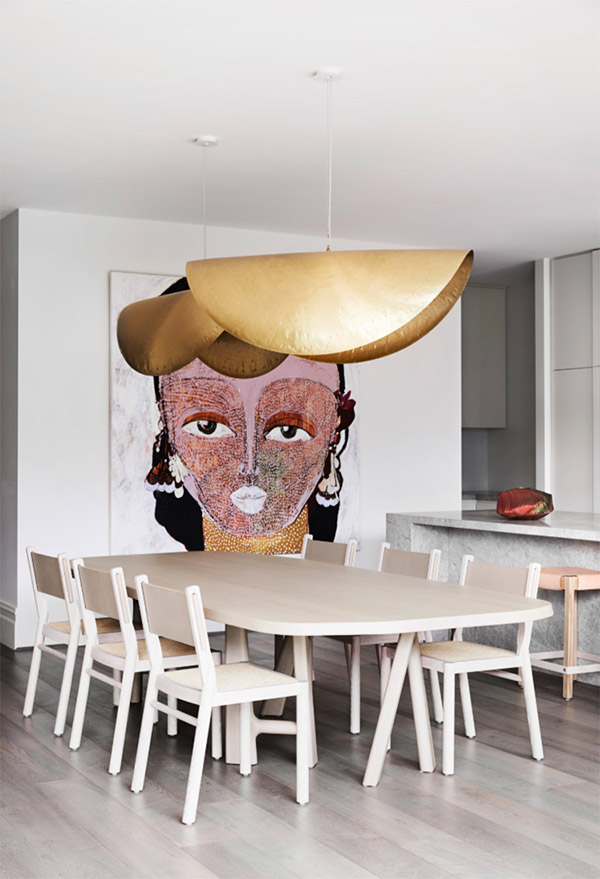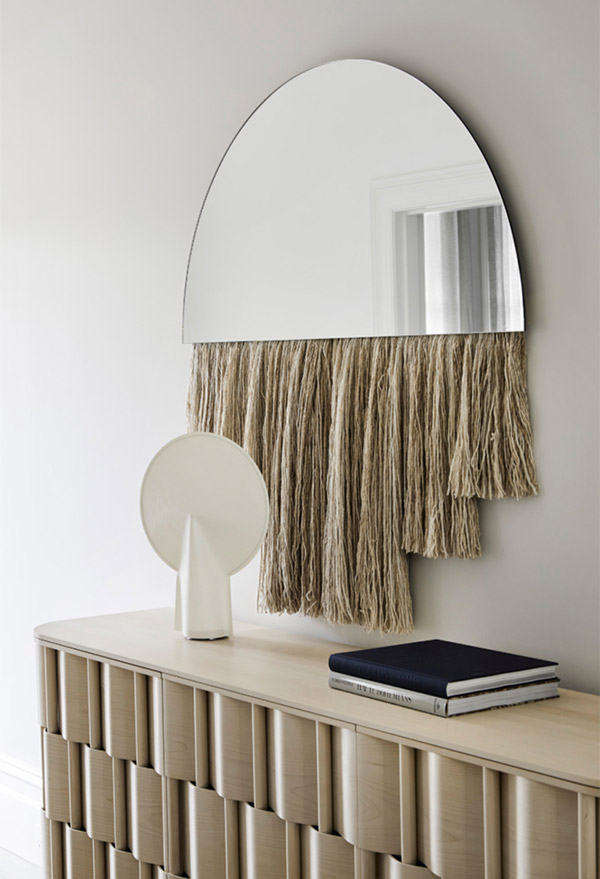 Crescent Head House – Madeleine Blanchfield Architects
An unassuming weatherboard from the street, this home opens to a spacious open plan living area that's been decorated to feel warm and inviting yet minimal and modern.
Madeleine Blanchfield on this project: "This house, designed for a retired couple, is open, airy, 'beachy' and generous in scale. The very high ceilings combined with the subtle twist in roof form across the ceiling and to the outer edge creates a unique and joyful space. Both internally and externally the house remains simple, timeless and connected to its landscape. Sustainable principles are incorporated throughout."
House Poynton – Simone Haag
Affectionately known as 'The Log Cabin', this modernist house is home to designer Simone Haag and her family. Simone's signature style includes vintage finds she's hunted and gathered, mixed with key design pieces. Textiles and objects are layered and styled to create a warm and somewhat eclectic family home.
This inviting, bright semi-detatched home features a deep and restrained palette and a calming, elegant charm.
Biasol on this project: "A heavenly plant-filled atrium brings life, light and connection into the heart of this family home. From the outside, Casa Atrio has the character of an Italianate-style terrace, intertwining decorative classical architecture with a Victorian-era home. But step inside, and the light-filled home has the charm of a classic Parisian apartment with elegant detailing, custom furniture and spaces for family and friends to gather".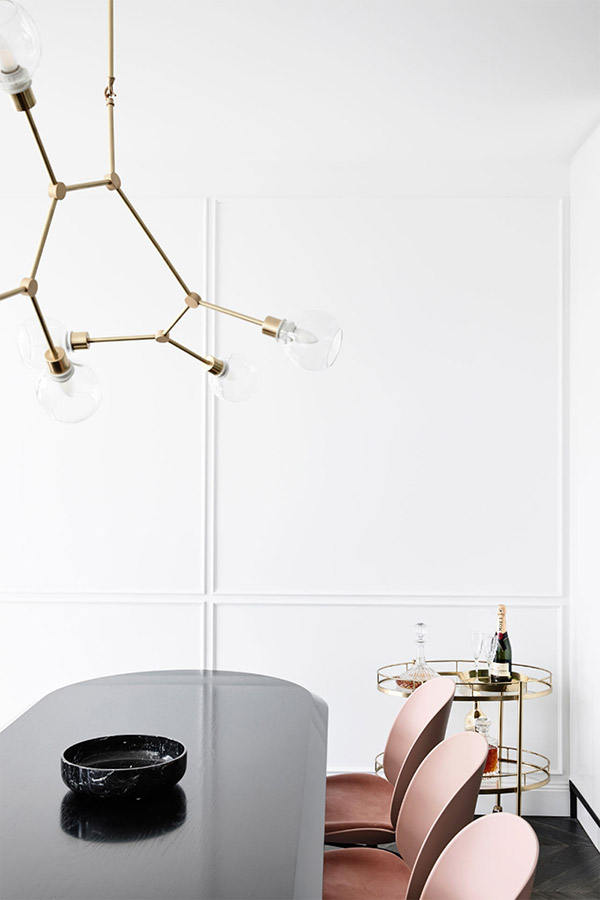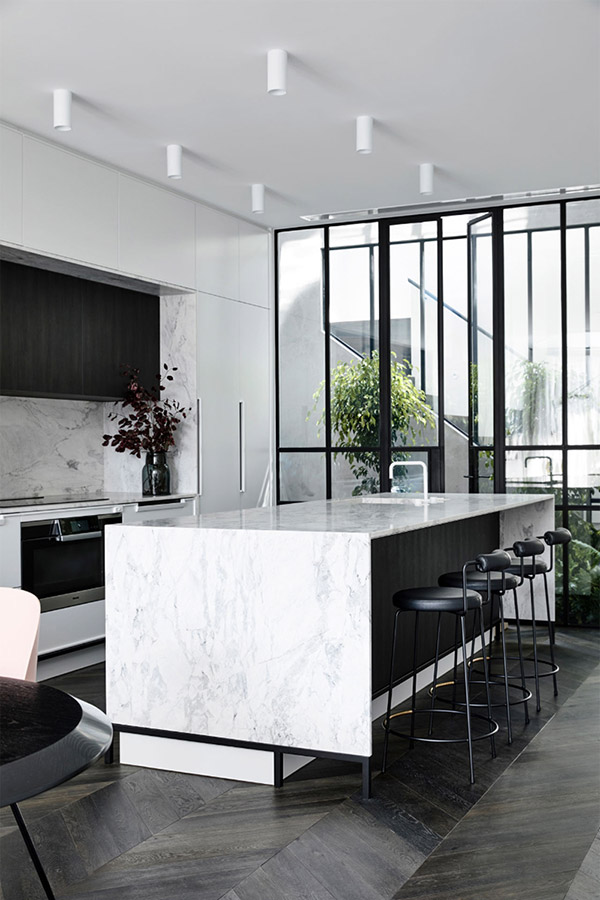 The redesign of this Sydney home respects its mid-century architectural origins while incorporating luxurious, contemporary design and details. Soft greens, blue and white reflect the lush gardens and vast sky that connect with the interiors via vast glass walls.
Alwill on this project: "When past and present combine. We had the privilege to do the interiors for this classic Mid Century home in Sydney's Eastern Suburbs which was a modern intervention by Luigi Rosselli Architects".