Australian Interior Design Awards 2020 – Our favourites in the residential category
The Australian Interior Design Awards celebrate the best of our industry across various categories including residential, hospitality, retail and workplace design. We always enjoy exploring the shortlisted projects and finding inspiration from the cream of the crop.
These are just some of our favourites from this year's Residential Design finalists. Click here to view all the shortlisted projects and categories in the Australian Interior Design Awards 2020.
Darlinghurst Apartment – Hecker Guthrie
Hecker Guthrie on the project: "Situated in light-filled Darlinghurst, Sydney, the like-named apartment is a sophisticated and contemporary insertion. Born from a want to enhance visual and physical connectivity between the living zones, purpose-designed joinery was created. A series of timber and glass screens help frame the kitchen, referencing the client's engrained passion for Japanese design, objects and artwork.
Throughout, architectural directional lighting is used to create subtle moments of illumination, to focus sightlines and imbue a sense of the gallery aesthetic. Carefully selected furniture, objects and styling elements were also added, to cohesively tie the spaces together. Darlinghurst Apartment sees a subtle and muted palette of layered transparencies frame an enviable abode."
Photos: Shannon McGrath. See more on the Hecker Guthrie website here.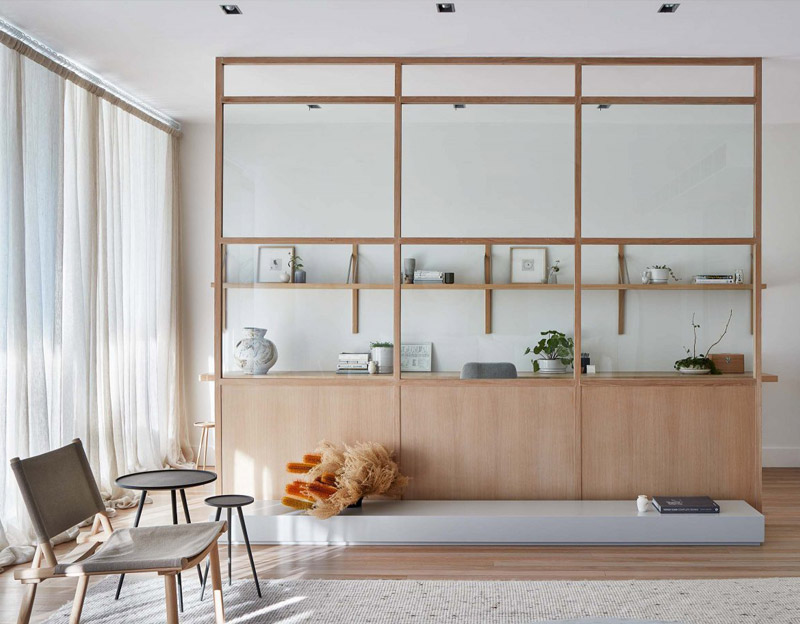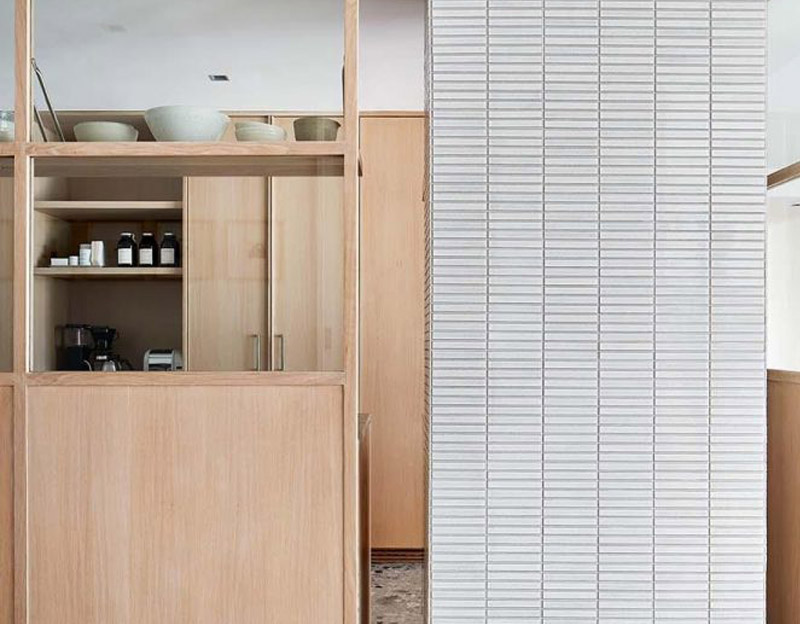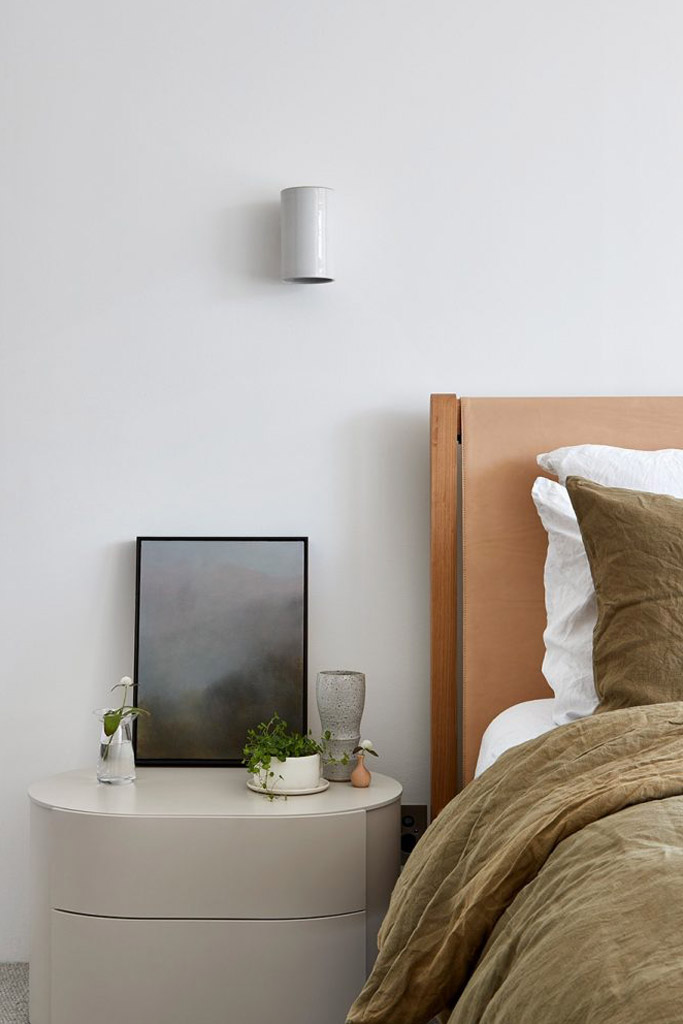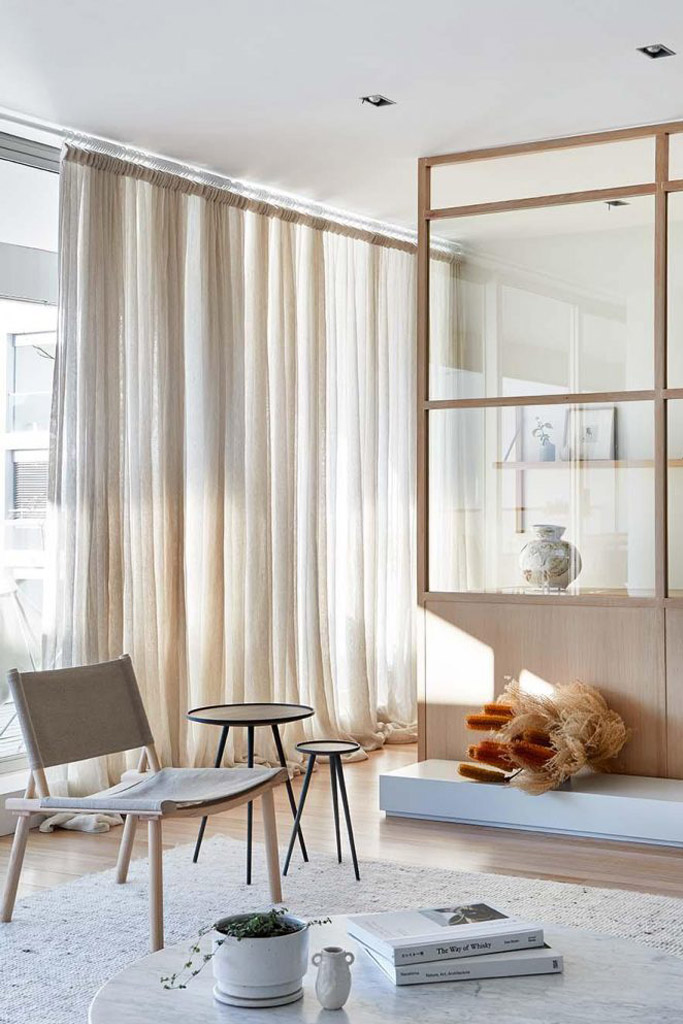 The Perfect Storm – Killing Matt Woods
Killing Matt Woods on the project: "An intimate, yet utilitarian Apartment Re Design (sic), inspired by Brutalism and the local warehouse vernacular."
This apartment has been dubbed 'the concrete bunker' for the lack of ornamentation and decoration, rendered finishes and utilitarian feel. The interior is moody, minimalist and quite unique it its design.
Photos: Kat Lu. See more on the Killing Matt Woods website here.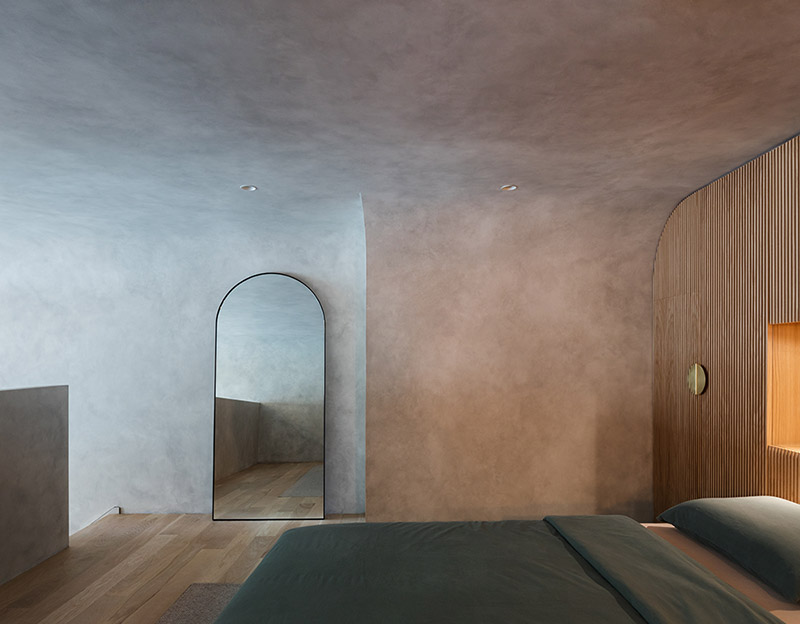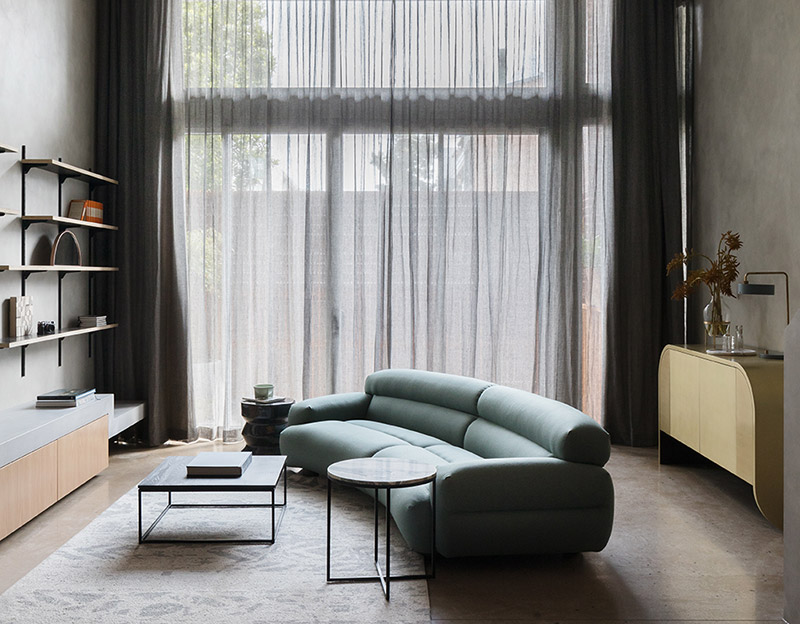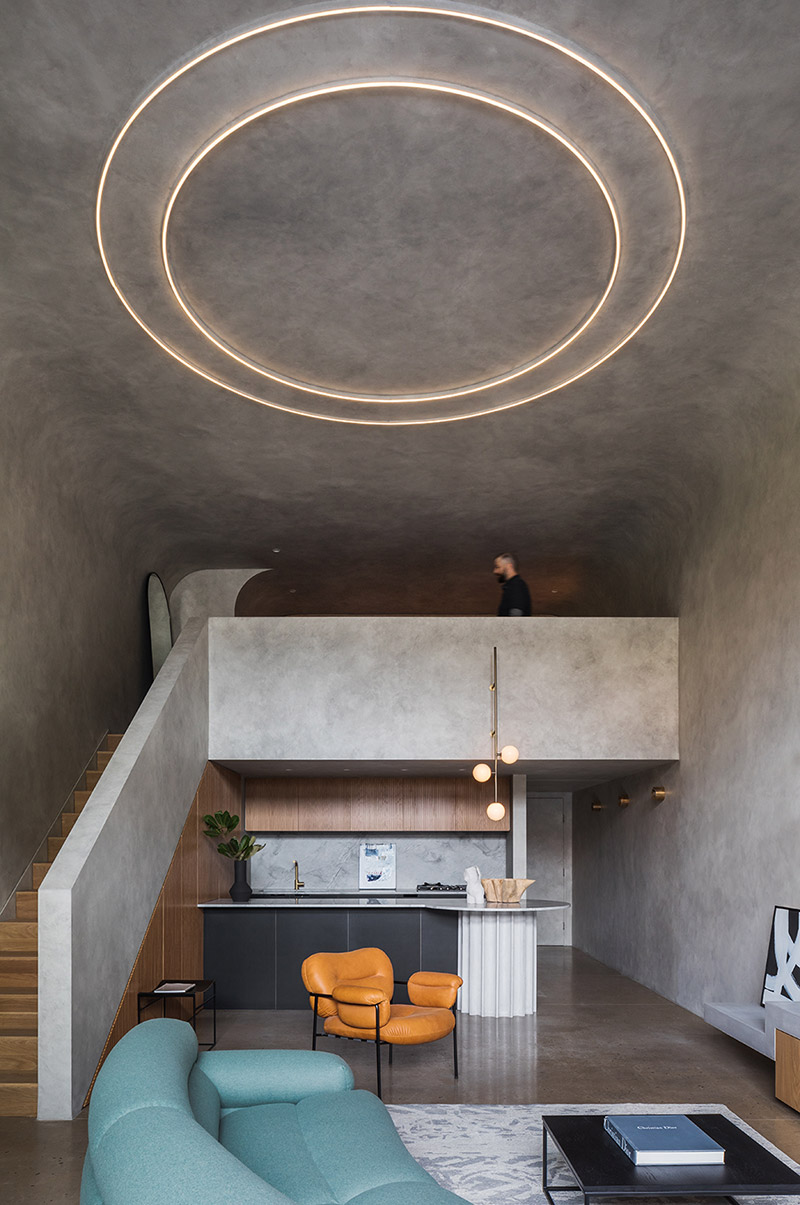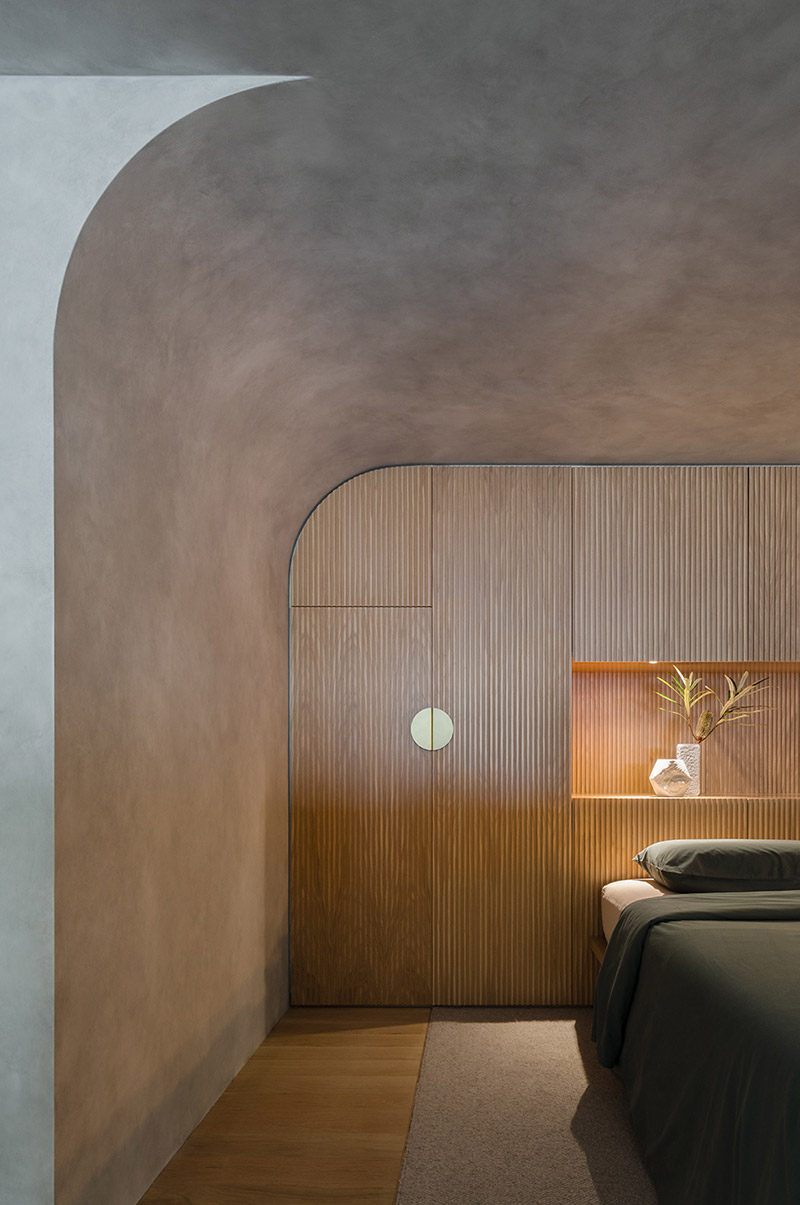 Woorak House Palm Beach – CM Studio
CM Studio on the project: "A truly unique home that is calming, handcrafted and family friendly. As you navigate through the series of pavilions, the spaces expand and compress, both horizontally and vertically creating joyful moments for the young family as they go about their everyday life. Nestled on a small site, next to a leafy public reserve surrounded by the beautiful beaches of Palm Beach.
Signature CM Studio elements come to life in the home's form, planning and custom detailing that is brought together with a considered layered natural palette of materials."
Photos: Prue Ruscoe. See more on the CM Studio website here.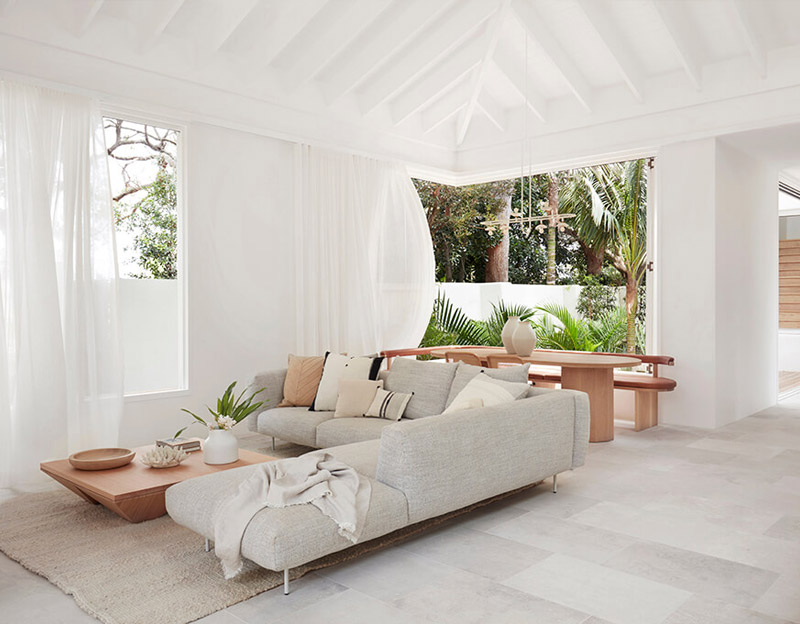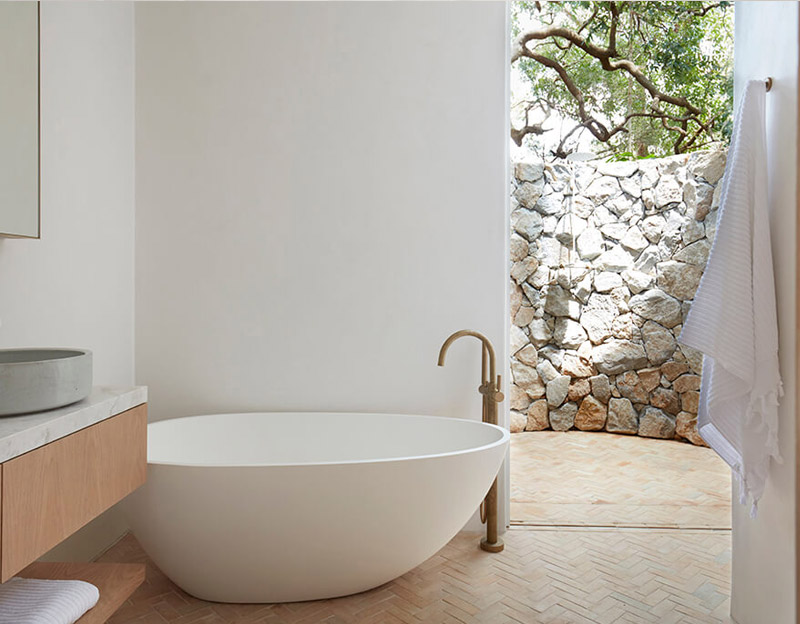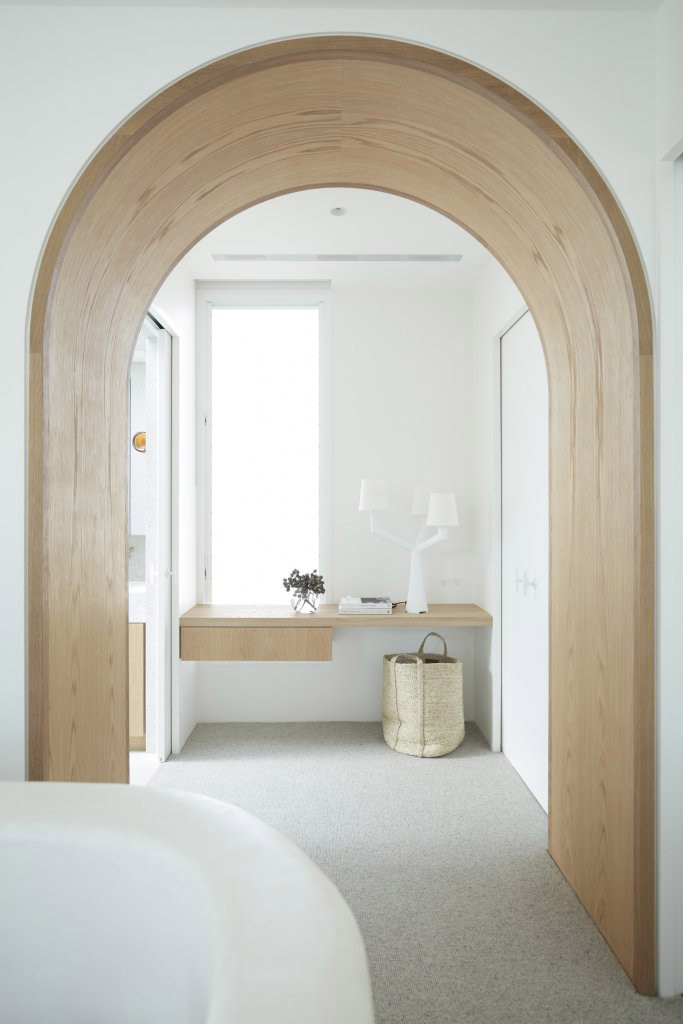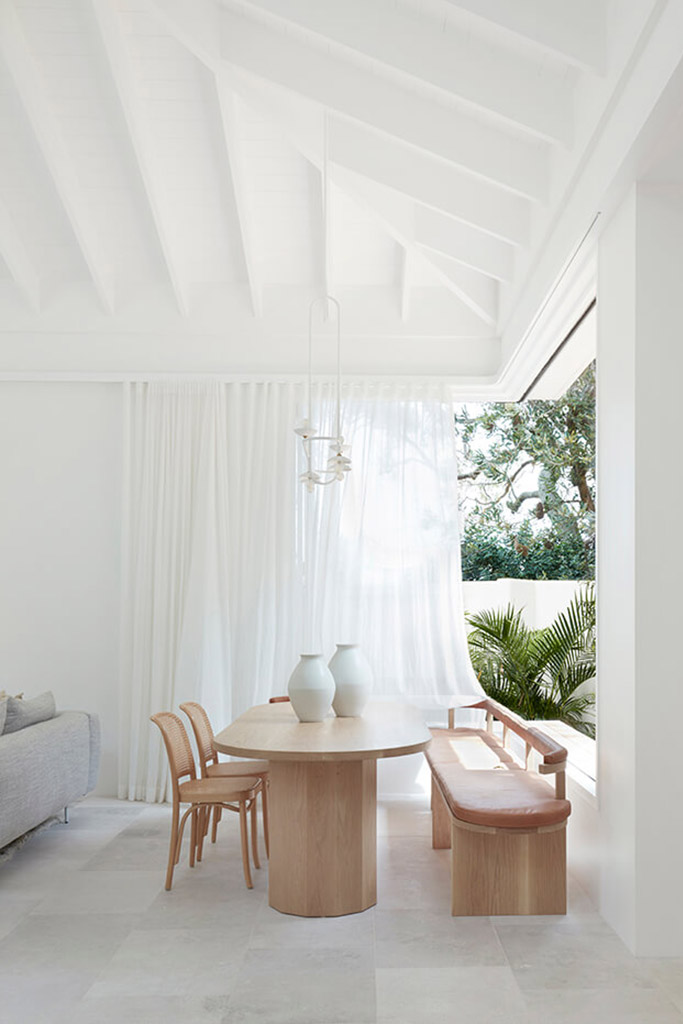 Ruckers Hill House – Studio Bright
Studio Bright on the project: "A prominent, corner sited Edwardian has been restored and enlarged with new living spaces in a separate rear-garden pavilion.
Rooms are configured for the specialised interests of particular family members, yet each offers scope for temporal adaptations on the fly. For example, the living room is a music space with a heavy curtain ready to be drawn across to present impromptu theatre, steps forming the stage edge. On the upper floor, two multipurpose spaces house a library, lounge, guest room and study."
Photos: Rory Gardiner. See more on the Studio Bright website here.