Vieri Landini wins gold at the 2019 International
Design Awards with climate change concept
Sydney Design School graduate Vieri Landini has taken out gold in the interior design/conceptual category at the 2019 International Design Awards (IDA). Vieri's winning hospitality project was created during his Advanced Diploma of Interior Design course to tell the confronting story of the environmental crisis.
"We're thrilled that Vieri has been recognised for his conceptual design on the international stage. His wining project is a wonderful example of our philosophy that great interior design is more than beauty, it's about the development of an idea and how you translate that concept into a physical space" says Amanda Grace, Sydney Design School Director. "We're passionate about teaching concept development and I believe that Sydney Design School graduates' ability to create conceptual spaces that convey a story sets them apart in the industry".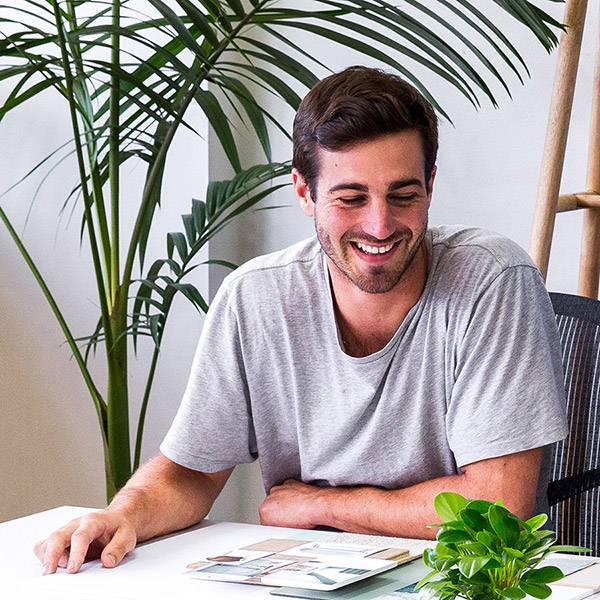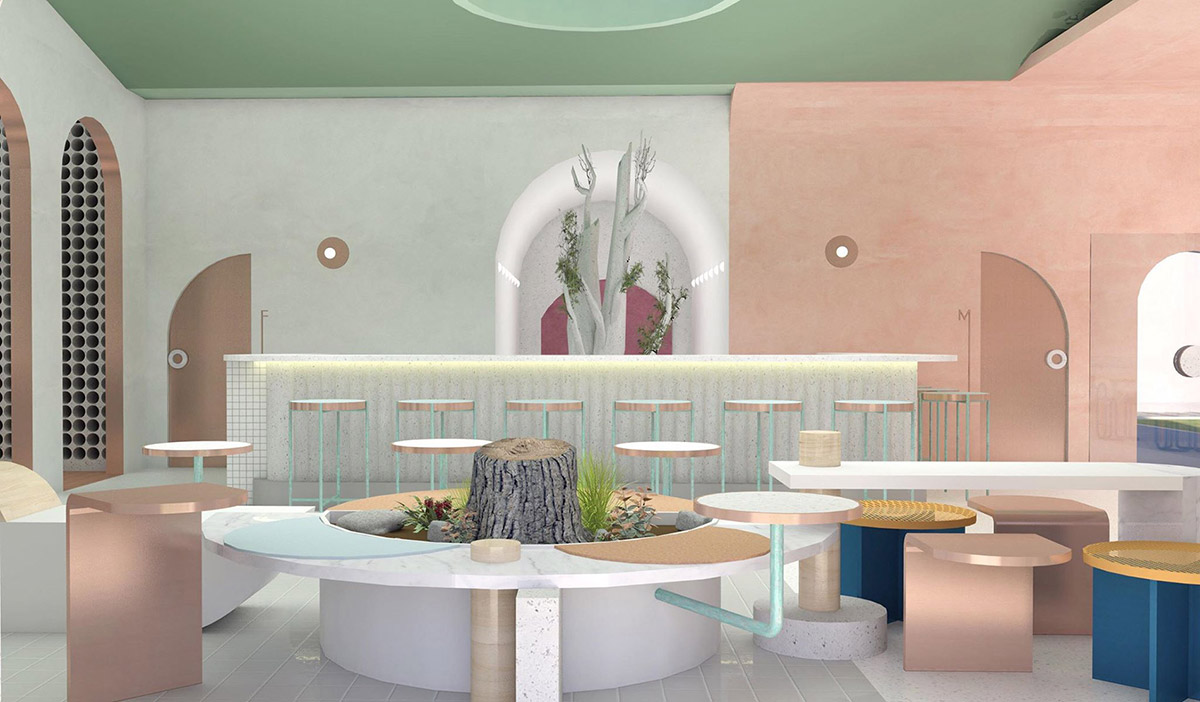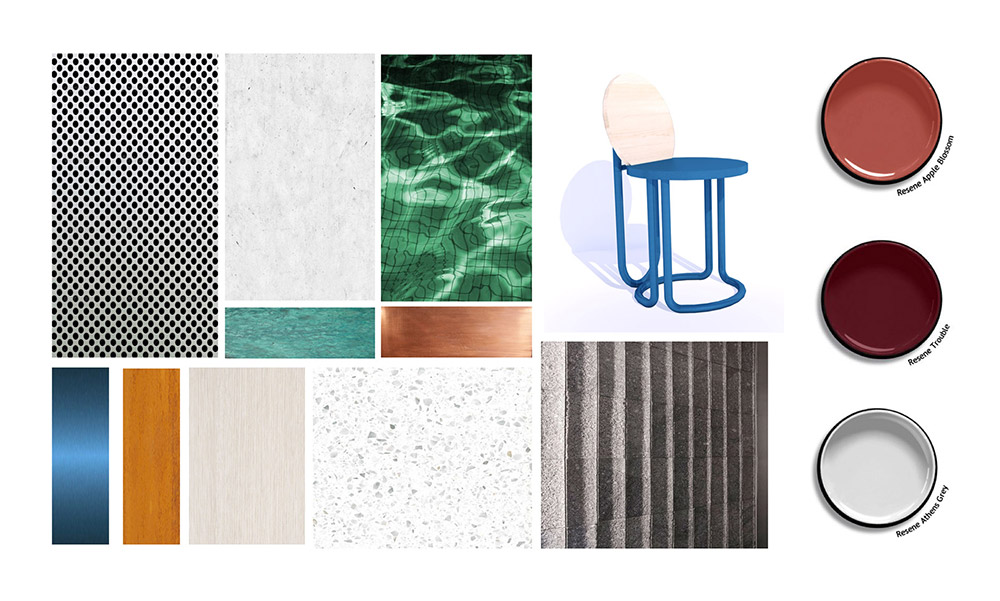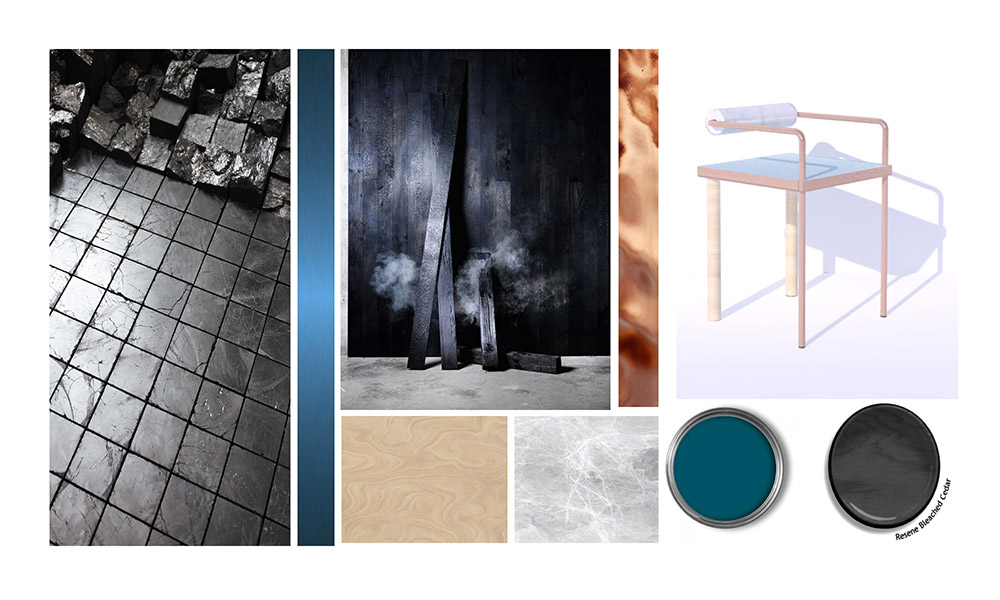 Vieri, tell us about your design concept
My 3rd Base restaurant and bar concept is intended to provoke a conversation about climate change. Every aspect has been designed to represent the three elements required to generate fire: oxygen, fuel and heat.
The project concept delivers an important message that sustainability should be a key element of interior design and our world as whole. Both the design and the materials bring into focus the environmental issues we face, challenging human passivity which is one of the core issues of the climate crisis.
I am a practising artist and this is the base from which all my creativity stems. Our connection to and observation of art goes beyond face value. Its purpose is to stimulate thought, allowing viewers to connect with their own emotions and pull from personal experiences. One of the powers of art is that it naturally develops critical and innovative thinking skills.
Like a piece of art, 3rd Base aims to construct meaning and allow individuals to articulate their thoughts and personal opinions about what they are seeing, feeling and thinking.
"I approach creating a space as if it's a work of art. Through a fusion of art and design I hope to encourage people to listen, observe and respond to multiple perspectives – ultimately leading to meaningful discussion."
My design for 3rd Base includes elements that reflect the themes of oxygen, fuel and heat, for example finishes of burnt wood, rough stucco and the appearance of dripping oil on the walls. Lighting flows and ripples above or hangs from the ceilings and wall lights float like bubbles of oxygen in water.
One of the central features is the dead tree garden which is naturally lit by the only skylight. I wanted to evoke the question: why is it there? What's the point? On closer inspection it's evident that there are signs of life with new shoots growing around the stump. By encouraging questioning and dialogue I wish to inspire critical thinking and ultimately action.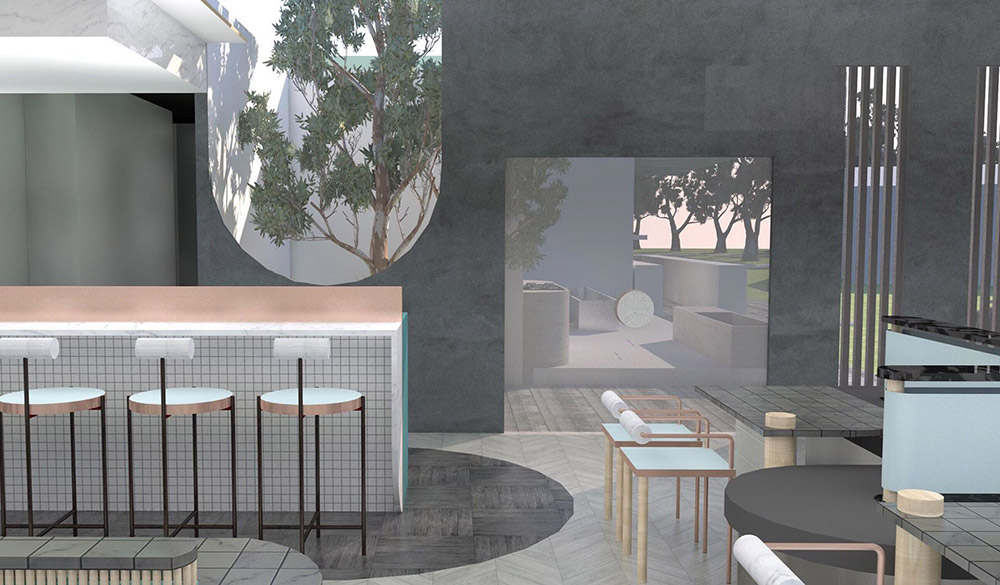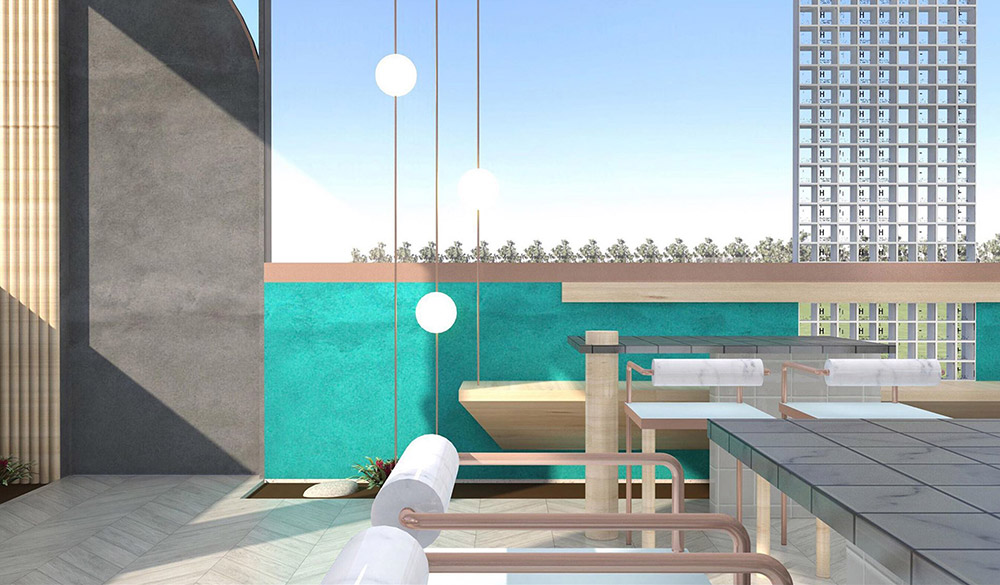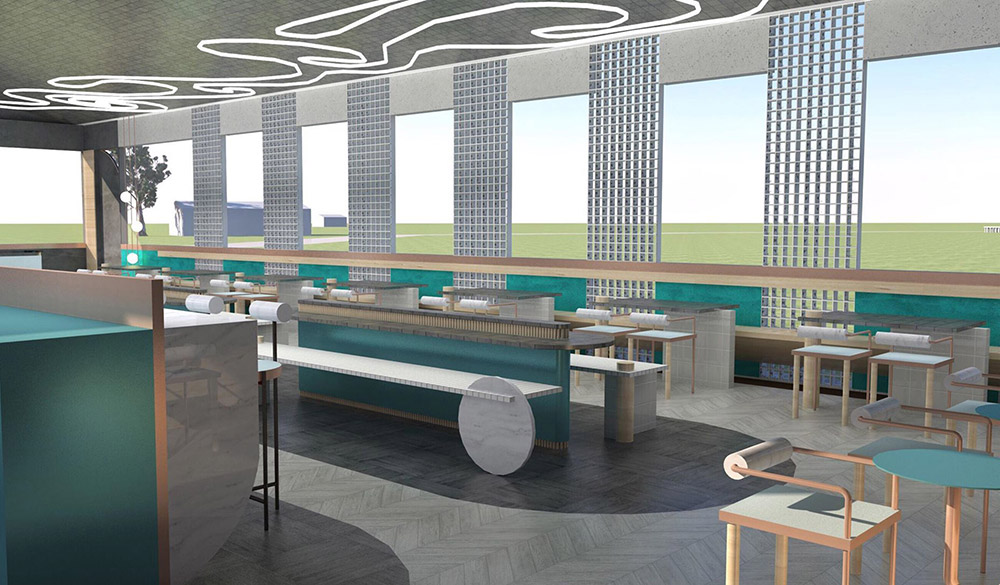 What do you think your strengths as an Interior Designer are?
I believe my strengths – and what I enjoy the most – are concept development, starting with creating initial sketches and bringing a design to life in 3D rendering programs such as SketchUp and Revit.
I love all aspects of design but as quite a sculptural designer I feel that I'm best suited to hospitality and retail design.
What are your long term career goals?
To run my own international design firm with our one purpose being to blow people's minds!
What are your design influences and who are your design heroes?
I'm influenced by the imperfections of the world and how to see them in a different light to create beautiful spaces that start conversations.
My design heroes are my mentor Sydney-based designer Matt Woods from Killing Matt Woods and Harry Nuriev from Crosby Studios in New York.
What did you enjoy about your time at Sydney Design School?
I really enjoyed everything! The Educators are amazingly supportive and learning from people who are currently in the industry makes a massive difference. I've made some really good friends through the school and being able to share ideas and collaborate with others really allows you to grow as a designer.
I've loved studying and I couldn't imagine a more creative career. As a guy, I find that there's definitely a preconceived notion that interior design is a feminine industry. I think this is changing though, especially as knowledge of the industry grows through social media and online. In my time at Sydney Design School I've seen more and more guys coming through the courses – my Advanced Diploma class was actually half guys and half girls. As designers we create spaces for all people, so the makeup of our industry should reflect that.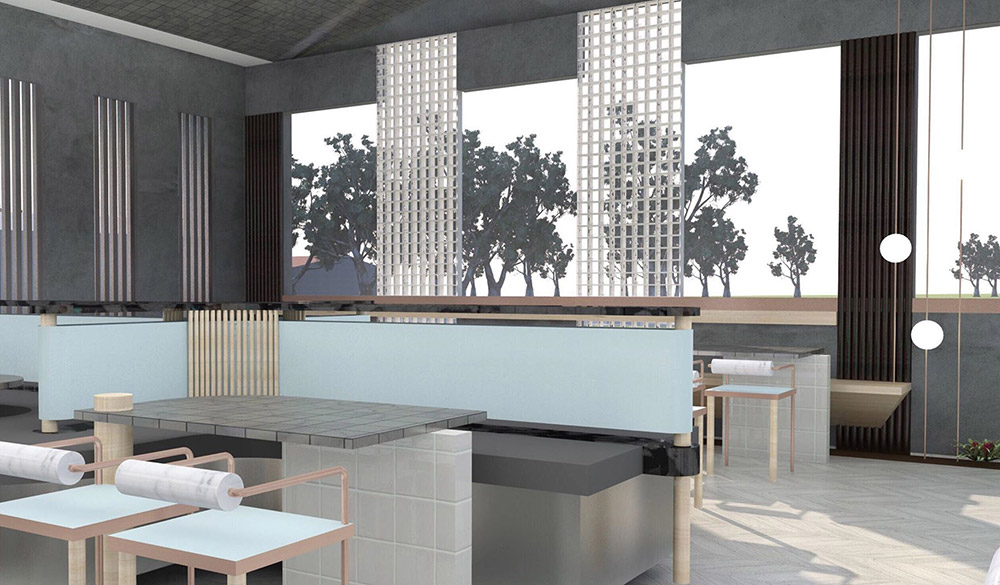 Interested in exploring conceptual design and our vision for a circular economy in interiors? Find out more about the Advanced Diploma of Interior Design course here.
The International Design Awards were established in 2007 to 'recognise, celebrate and promote legendary design visionaries and to uncover emerging talent from around the world. Visit their site here.