Student profile  |  Donna Eddie
With a history of renovating homes, a creative nature and a love of interiors, Donna Eddie knew she wanted to study interior decoration. Unsure how to fit it into her life, she spent two evenings a week doing the Certificate IV course while continuing to work with palliative care and dementia patients during the day.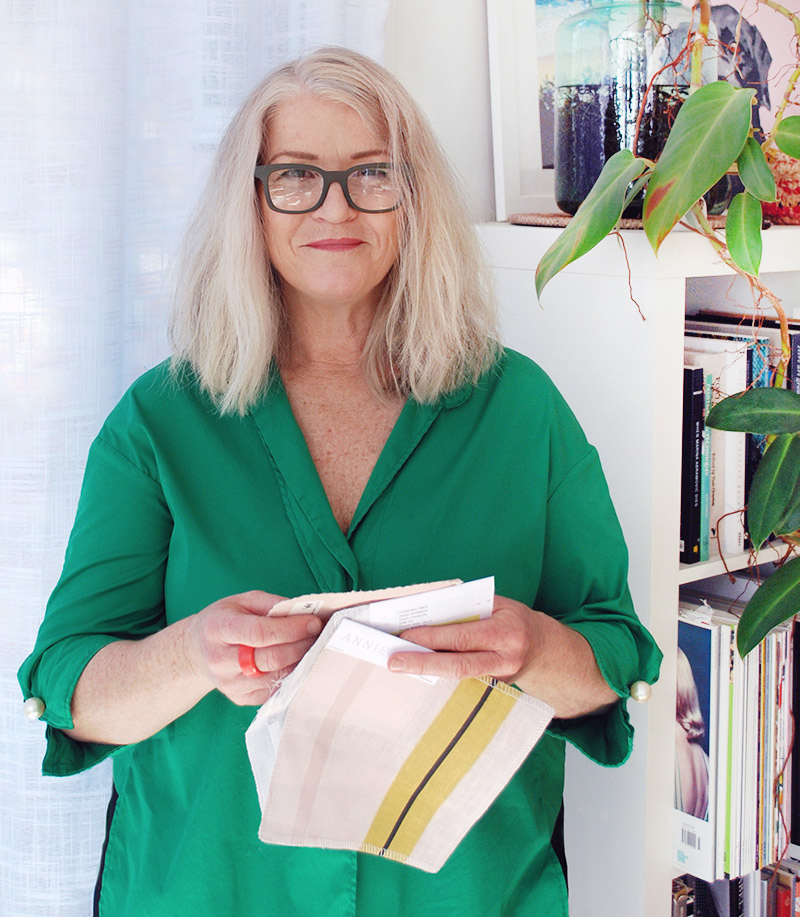 Tell us about your background
Over the last 10 years I've been studying while I derived my income working with palliative care and dementia patients in-home. I've always been creative, but I've never quite transitioned into a full time creative career path. I have a Bachelor of Fine Arts (Hons) in Textiles, Sculpture & Installation, as well as Cert III in both Floristry and Headwear – and now a Cert IV in Interior Decoration. Textiles have always been a passion of mine. My grandmother and her sister were tailors so as a child I was always surrounded by fabrics, trims and buttons. It's in my DNA!
I've renovated and sold several homes – an old whalers' cottage in North Sydney, a 1940's bungalow on the North Shore and a beautiful old colonial inner city house in Brisbane. My current project is a 1950's sandstone and timber beach house on Sydney's Northern Beaches. I love the history embedded within old homes and I really enjoy the challenge of drawing out their innate beauty.
I've also styled several properties for sale. It's so satisfying and wonderful to see a vendor achieve a greater result than expected from a relatively small investment. Over the years I've also worked as both a florist and a stylist's assistant on weddings and events. Those jobs are always fulfilling as they're creative and hands on and I love seeing a vision come together.
Why did you choose to study in the evenings?
Evening classes were the best choice for me. Due to the nature of my job I was working relatively unpredictable hours, with most days starting at 4.30am. I'll admit that I was worried that I might really struggle to keep my eyes open when I committed to evening studies. But the course was always stimulating and engaging – we were doing/making/creating every session. We were busy! I actually can't believe how quickly the 12 months flew by.
What did you enjoy about your course?
I've enjoyed everything about my time at Sydney Design School. It's a super supportive environment with wonderful educators and a great team of people. I appreciate that the course is very hands on, really practical and useful. It has equiped me with the skills and confidence to move forward with a career in interiors and I'm very excited about making the change. I was a little concerned going into the course as a mature aged student, but the age range and backgrounds of everyone was very diverse so it wasn't an issue at all.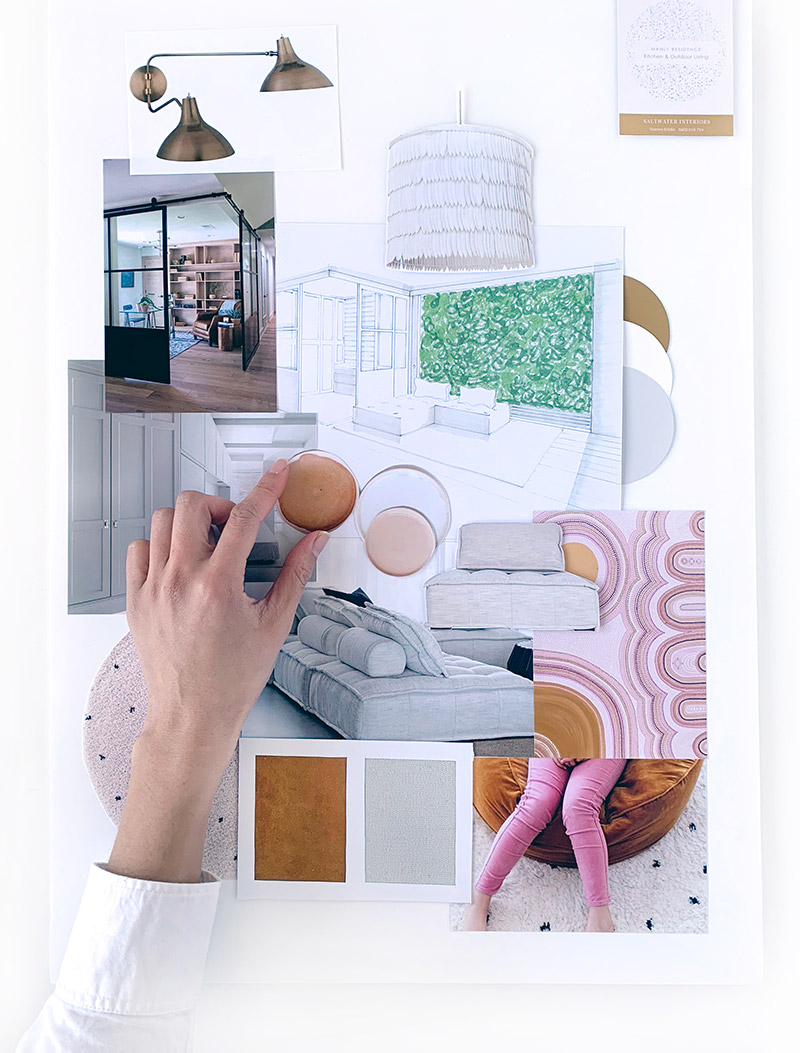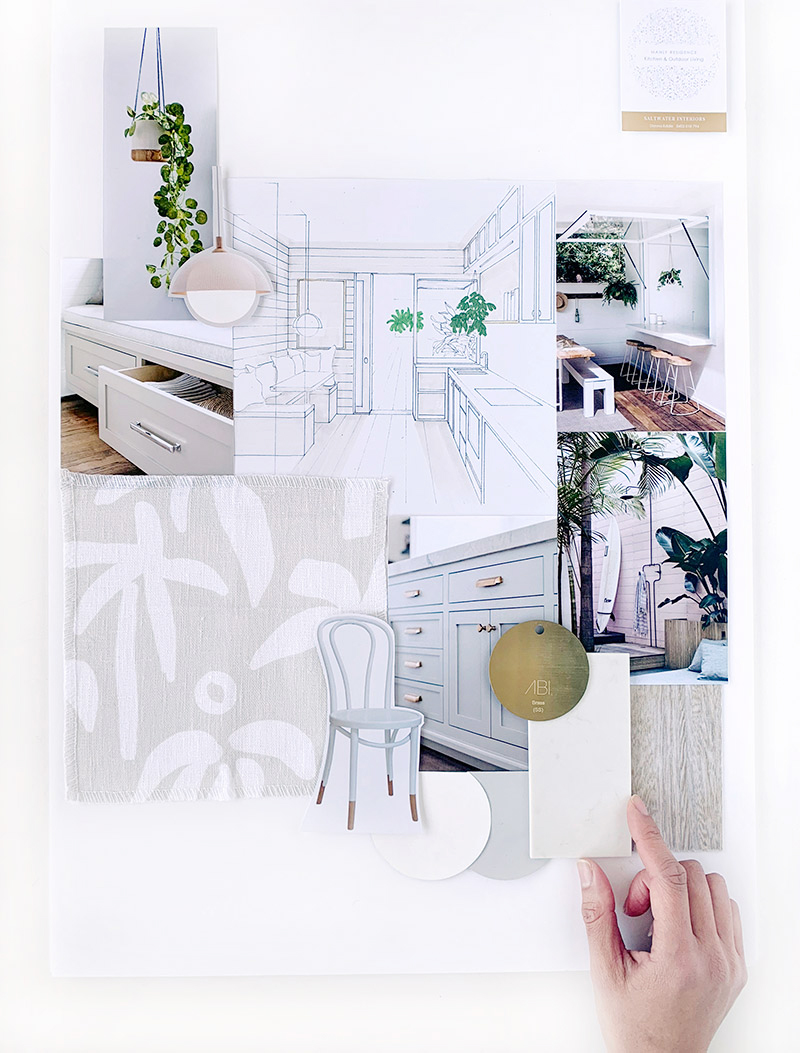 What advice would you give to someone considering the Cert IV?
I'm not one to give out advice, but if you have a passion for interiors, colour, furnishings, renovating, textiles or anything related to it, don't put off pursuing it. I feel really empowered and inspired now. The course is exceptionally well structured and you are totally supported.
Are you planning a career in interiors or is this more for personal interest?
I have registered my business 'Saltwater Interiors' and I'm in the process of working through a business plan. I hope to continue with my buy-renovate-sell projects but would like to expand into other areas of interior decoration too.
You've just completed your major project, tell us about that
It was so enjoyable being able to tackle the interiors of an entire house with a brief from a real client as the culmination of the course. It consolidated all the learnings and skills I've gained over the past year. [The photos on this page are Donna's boards for her major residential project.]
The clients are a family of five living in a semi-detached home in Manly. In my design I've been respectful to the 110 year history of the house while also incorporating a more contemporary sense of family energy and fun. Resale value is always in the back of my mind, so I included classic fixtures and fittings.
The general palette is neutral. I've painted the walls, ceilings and all the architraves in varying shades of white, depending on the light levels, to give it a more spacious and fresh feel. Highlights throughout are in nude and butterscotch tones, inspired by those beautiful soft pink Manly sunsets and the rich golden sand.
Storage was an important and practical consideration so I incorporated Shaker style cabinetry throughout the house: in the three bedrooms, for the TV cabinet and the substantial kitchen cabinetry and bespoke banquette joinery. They will all be painted in a very soft grey with brushed brass door hardware. This consistency is important to create a strong aesthetic and visual flow throughout the small home.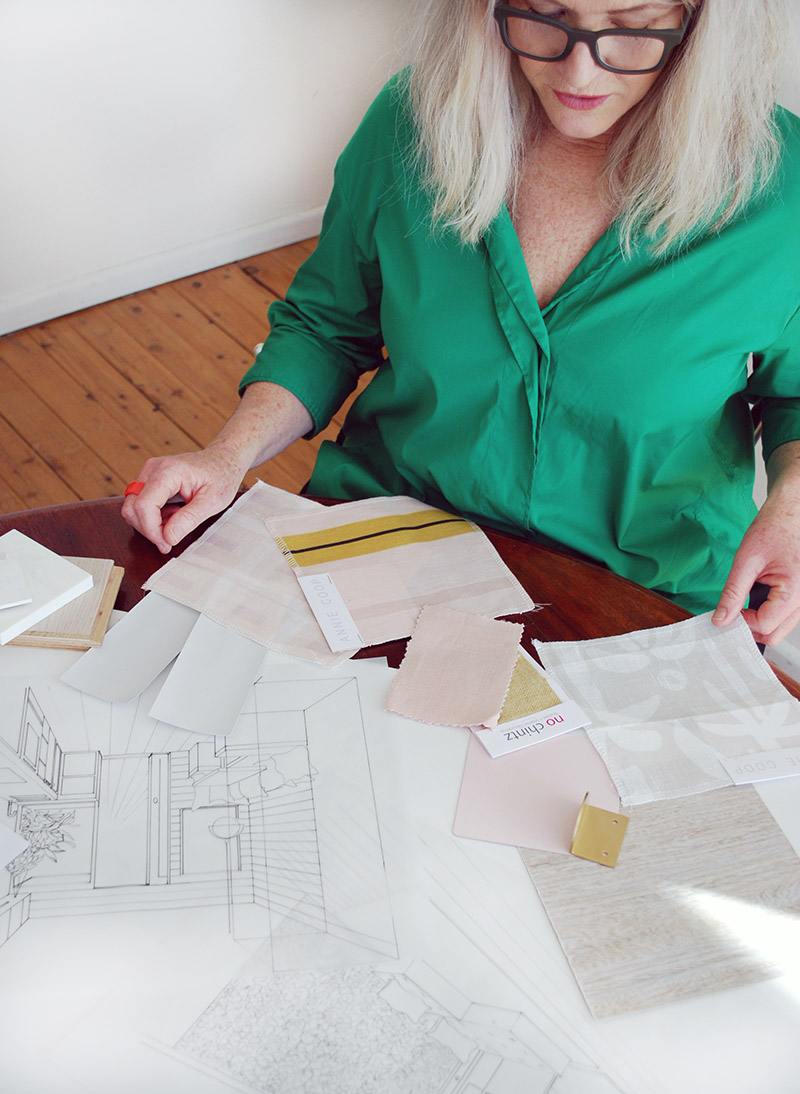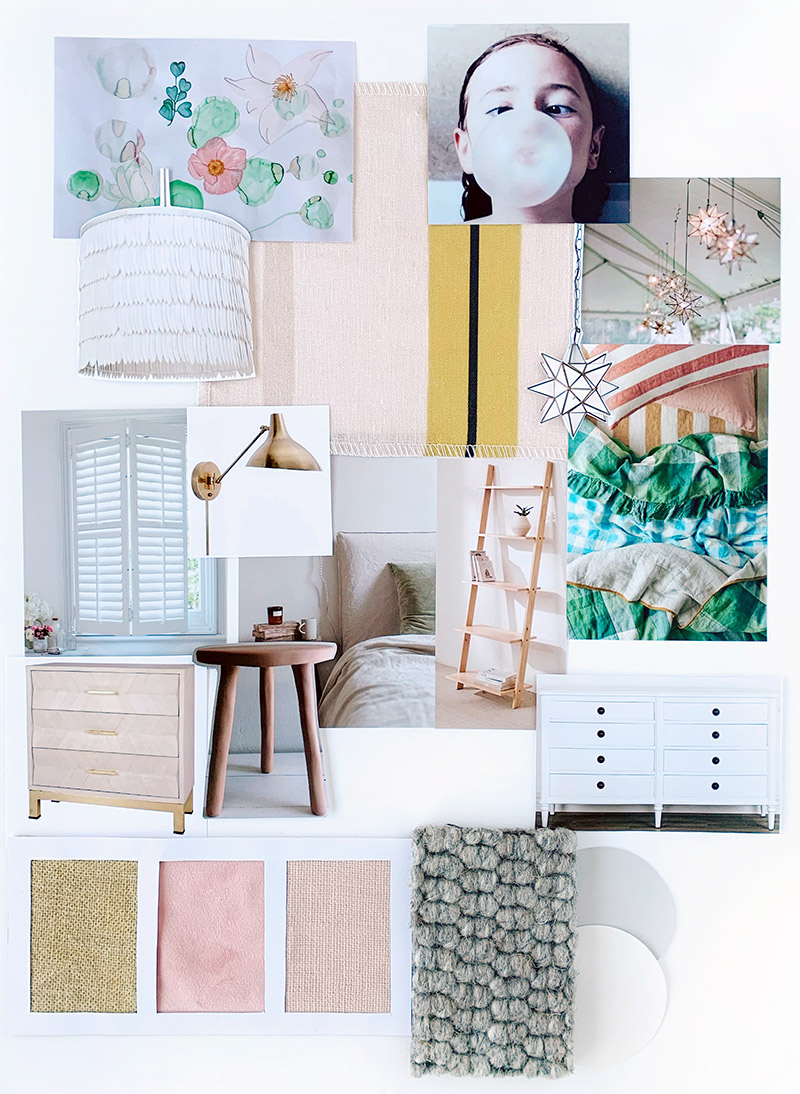 Favourite interiors trends and Interior Designers
The drive towards sustainability within the design industry is really compelling, for example the reuse and repurposing of plastics and the application of bioplastics. I've been thinking about the COVID lockdown having a big impact on interiors going forward but in a more immediate sense a lot of people would have reconsidered the spaces in their homes. It will be interesting to see what comes from our time in isolation and the increasing trend of working from home. We really do need to consider the spaces we inhabit and the products we use on a daily basis. I hope the big picture result is a reduction in consumerism and more consideration towards ethical design.
My favourite Australian interiors business is Brisbane-based Sophia Madeleine Interiors – she has a fantastic ability to mix colour and pattern and her work is so confident and joyful.
Where do you look for inspiration?
Everywhere! In nature, in a magazine, in a comment, in a book… inspiration is everywhere.
What are you passionate about?
Wow that's quite a question. I'm passionate about my family. I love the transformative affect colour can have on mood. I love the sky, I love clouds, I love the sound of the birds. I'm a curious person so I'm passionate about information and understanding.
What are you reading?
Loads of interiors magazines. Always!
Year of the Monkey by Patti Smith.
Foraged Flora by Louesa Roebuck and Sarah Lonsdale.
I can't live without…
Sunshine, warmth and natural light. My Smeg coffee machine, Japanese food and an afternoon Aperol Spritz.