Meet graduate Christina Prescott
Diploma of Interior Design student Christina Prescott established her own business, Christina Prescott Design, before she even graduated. Now, eight years on she is the Design Director of a thriving studio which focusses on her passion for residential design.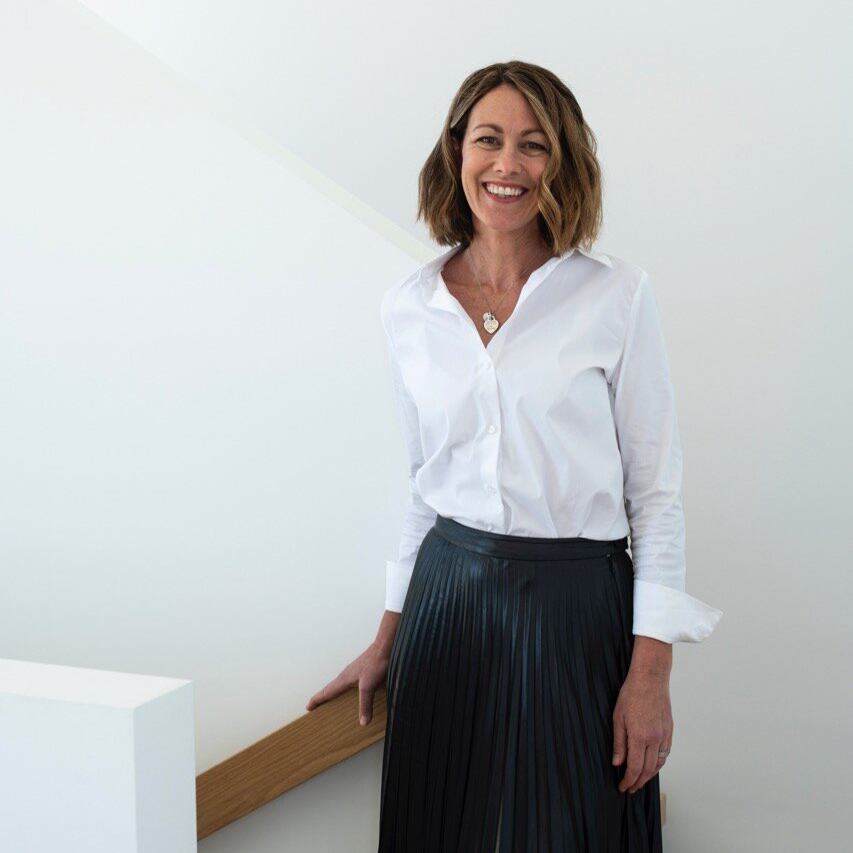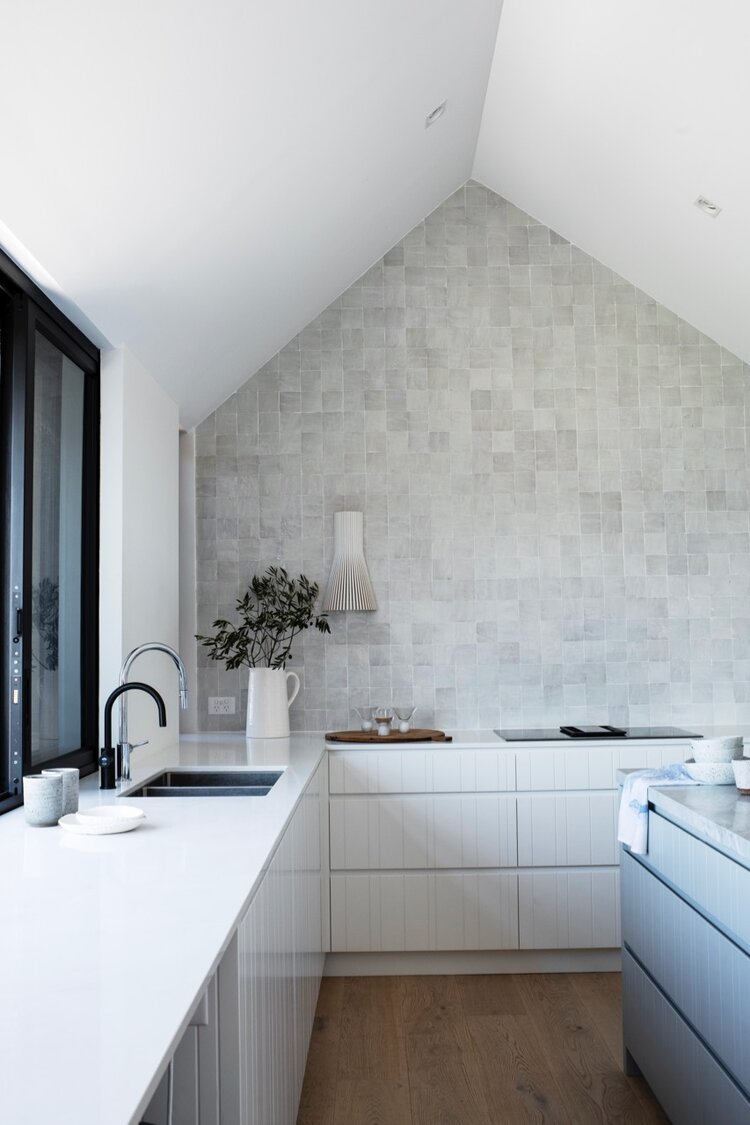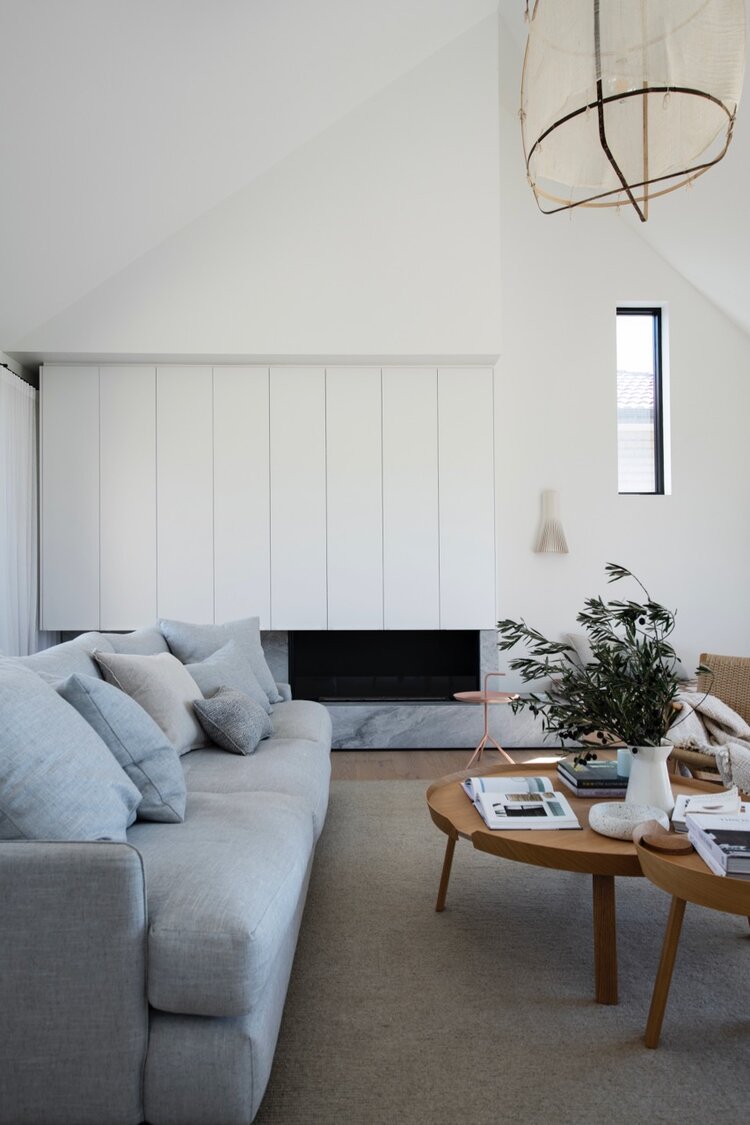 What were you doing before you studied interior design?
I grew up surrounded by creatives and had always been interested in art and design but didn't have the confidence to pursue a creative career. Instead I went to Sydney Uni and studied nursing. I also worked in the medical industry for several years. The creative bug was hard to shake though and after my kids were born, I took the leap and went back to study design, setting up my business while still at Sydney Design School. It was a juggle studying and working with small children, but I am so glad I did it.
Images above and directly below | It's hard to choose a favourite project, but I loved collaborating with Jim O'Brien from View Thru and our client on a contemporary beach house perched on a cliff top overlooking Warriewood beach in NSW.
Why and how did you establish your own business?
With a young family I wanted flexible work hours and the ability to work from home. Having my own design business allowed me to do that. The majority of my work came via word of mouth and as my kids grew, so did my business. In 2017 I hired my first staff member to work alongside me at CPD. Things took an unexpected turn in 2018 when I underwent brain surgery for Trigeminal Neuralgia. This meant taking 4 months off work with a 12 month recovery overall. It was a challenging time, however with the support of my amazing senior designer Kirsty, we navigated our way through to the other side. In retrospect, I believe we made a more robust and better business as a result of that time. It forced me to thoroughly review the business and ensure all our internal systems and processes were in place for CPD to keep running smoothly without me and with minimal disruption for my staff and clients.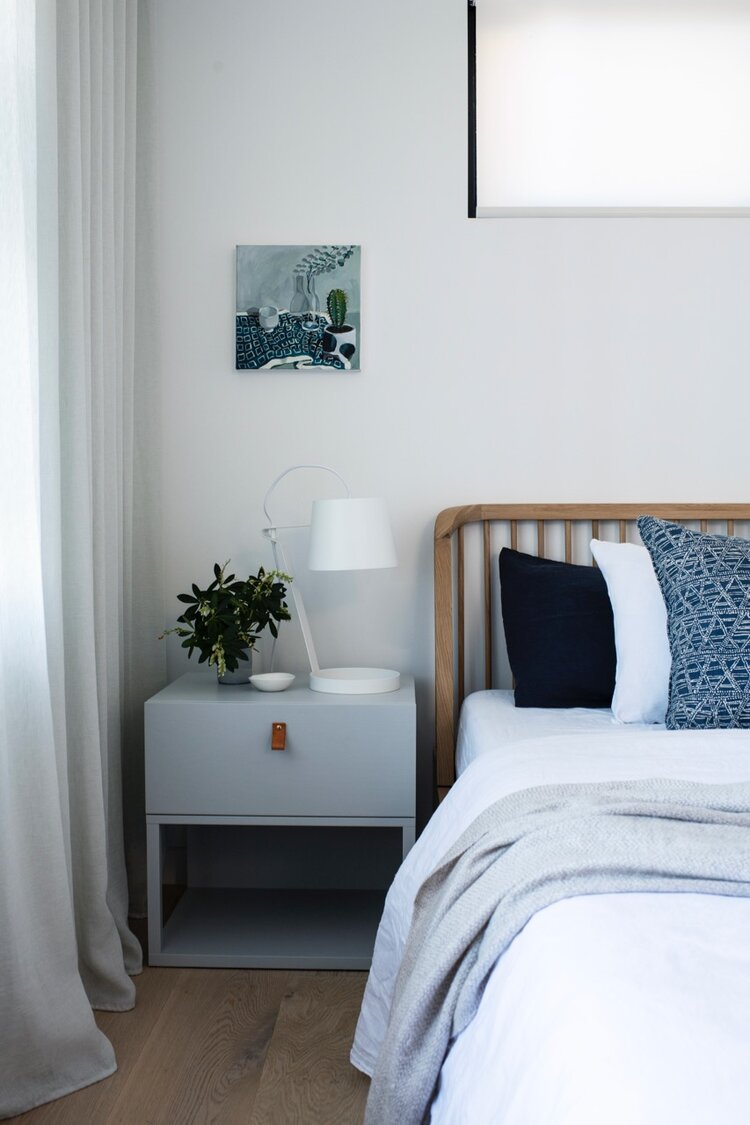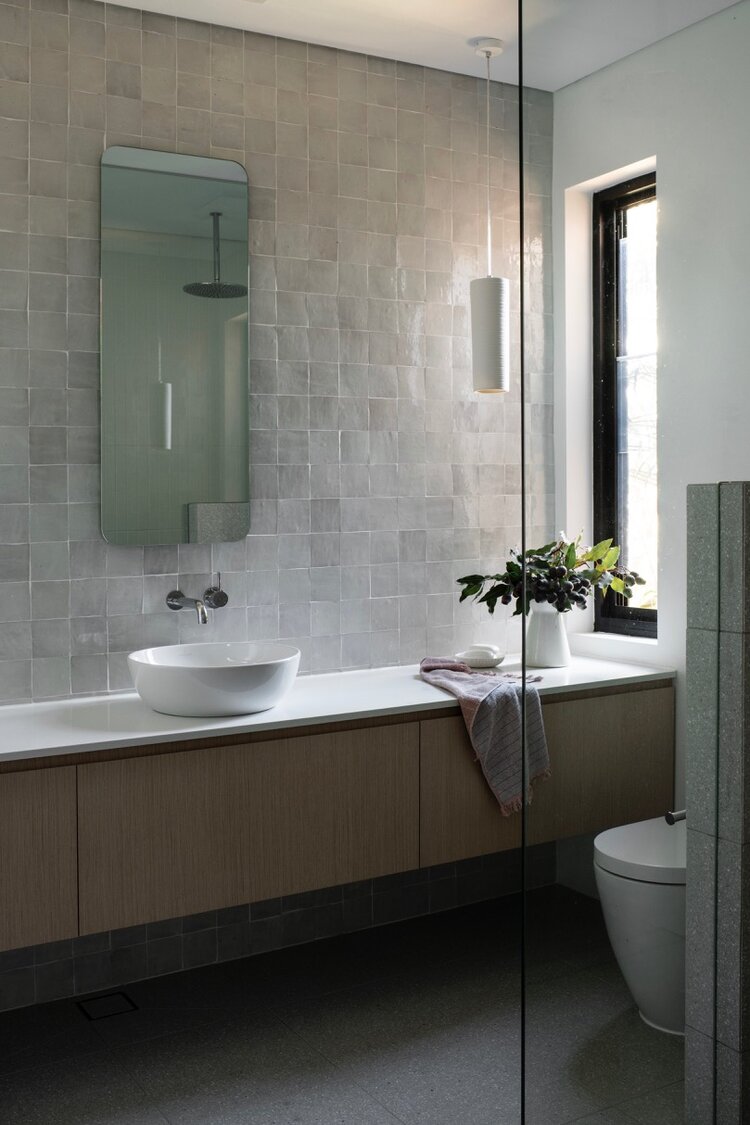 What are the pros and cons of running your own interior design business?
Autonomy and flexibility are at the top of my pros list. I love collaborating with my design team and watching my junior designers grow and develop into amazing skilled designers. Cons are the challenges of having to wear so many hats – design director, accountant, marketing director, HR, sales manager…
What's the most important lesson you've learned on the job?
Gosh, so many lessons! Recognising the importance of establishing and following systems and processes in business. Another big one is having clear, regular communication with trades and clients.
Images below | Our brief was to transform a dark and cold original 1920's Californian Bungalow into a light-filled, warm and practical family home. The design honours the heritage while integrating contemporary design, delivering functional spaces that celebrate family life.
You specialise in residential design, was that a conscious decision or did it evolve organically?
Residential design has always been my passion. I love collaborating with and guiding our clients though the process of renovating or building a new home. Our mission is to transform homes into sanctuaries that are both practical and layered. I have declined commercial work when it has come my way.
How do you describe your design style?
Understated elegance. Having said that, our homes vary widely in style as we are guided by the architecture and environment, as well as our clients' brief. We aim to reflect our clients' personalities in their homes and create a deep sense of connection, so naturally every design is unique.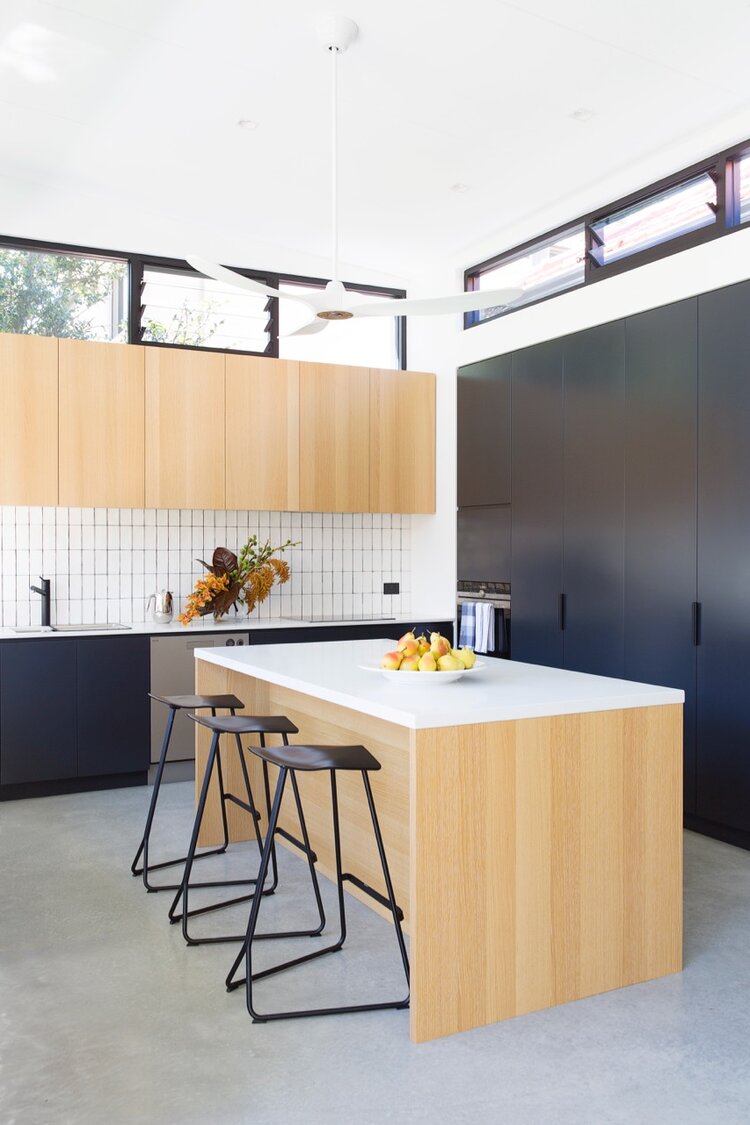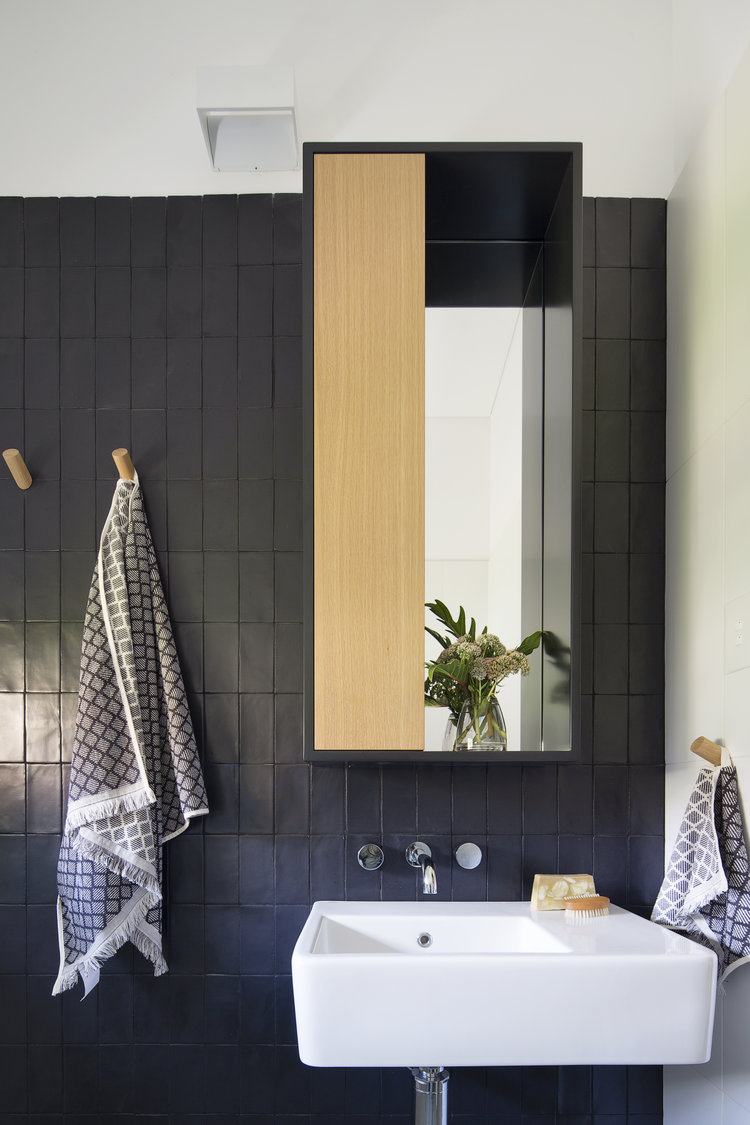 You now employ another Sydney Design School alumni, how did that come about?
Yes! I approached Sheridan Hawkins, the Careers Coach, when I needed to hire a junior designer last year. I employed Laura Pittaway who is a very talented designer and she has become an irreplaceable asset to our business.
What was the best thing about your course at Sydney Design School?
The supportive staff – thank you Kerry, Di and Kate! I am so grateful for their generosity and encouragement. Also the opportunity to explore and unleash wild and creative ideas with no budget!
What advice would you give to current students?
Network! Get out to industry events and reach out to designers you admire. Try to organise an internship with a design firm you admire in your chosen field. Join a Facebook group with other designers to connect with and learn from – there are several of them. One is Inside the Interior Design Industry started by Lauren Li from Sisalla. It's for designers to share all the things within the interiors business you don't learn at design school.
Images below | The Old Schoolhouse in Milton on the South Coast of NSW was a very charming but rundown set of buildings. I worked with the owners to transform several of the spaces (The Loft and The Stables) into boutique accommodation.
Favourite recent interiors trends…
The resurgence of artisan handmade ceramics
Words to live by…
Courage is not the absence of fear, but the triumph over it. – Nelson Mandela
Don't let fear keep you from your destiny.
Your go-tos for inspiration…
My daily walks along the coast bring endless inspiration, Est Living – the best Australian digital interiors magazine and Instagram.
Trips with my young nieces into the Art Gallery of NSW always inspire me to look at the world though the lens of a child.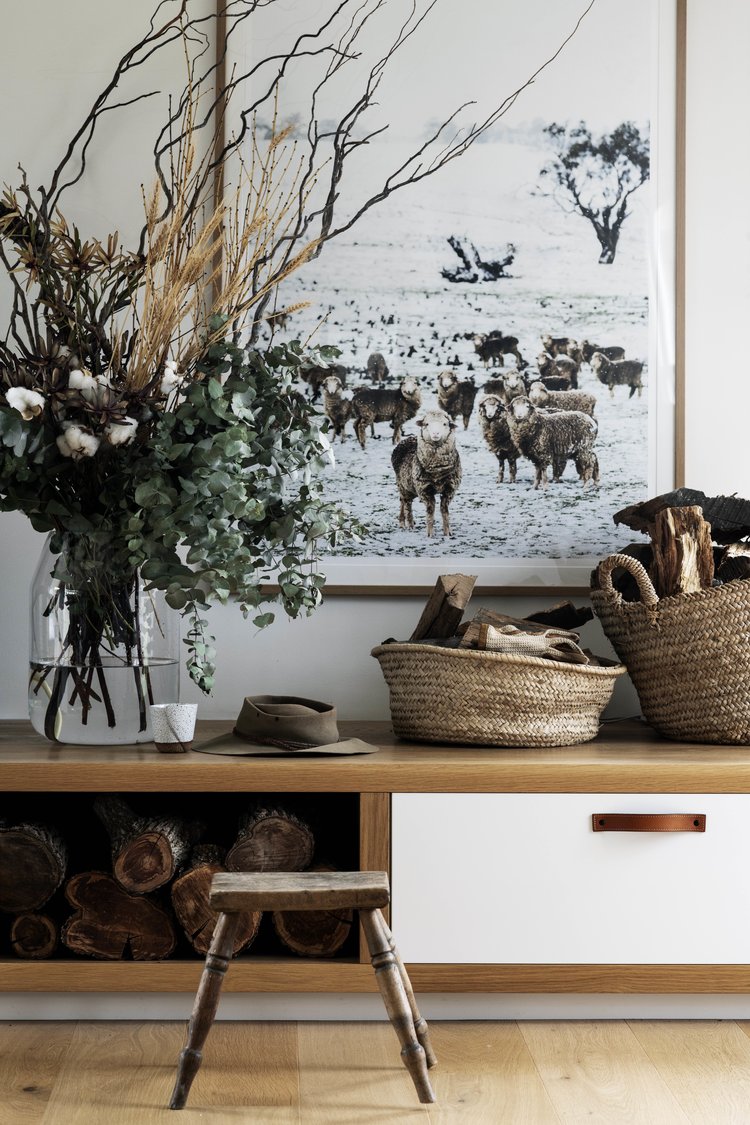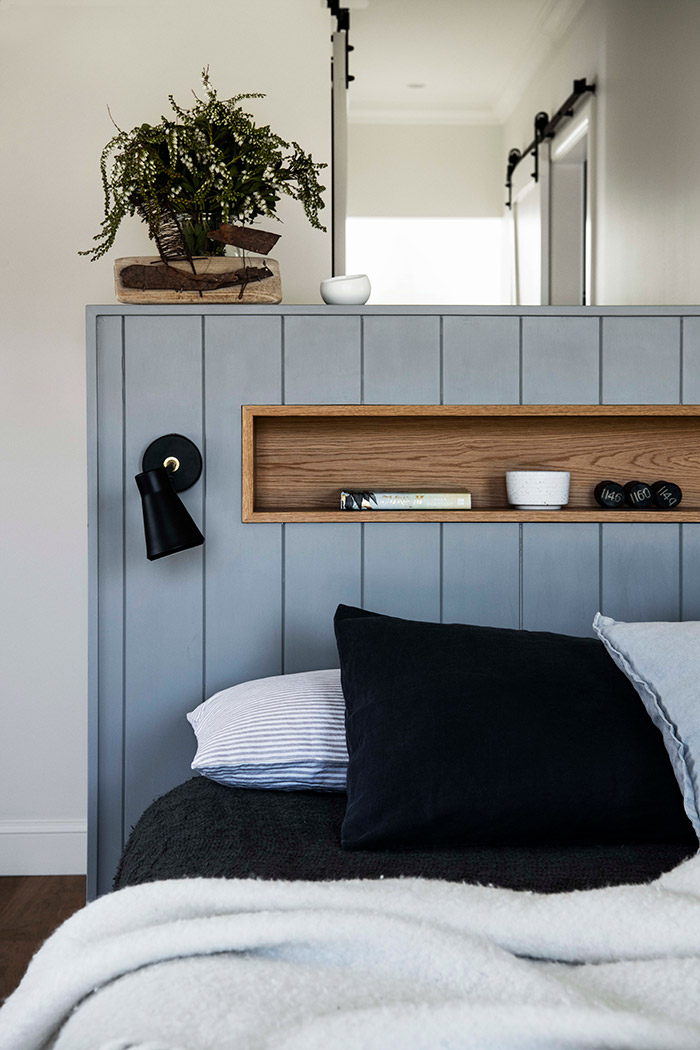 Your design heroes
Locally, Meryl Hare from Hare & Klien for her timeless, sophisticated interiors. Tracey Deep, a Sydney based floral artist who creates the most exquisite sculptures and installation art using found objects.
Favourite apps or websites
Dropbox is essential to keeping all our projects organised.
Trello is where we create workflows and to do lists for all our projects.
We use Ivy for our client presentation platform and client portal.
I can't live without…
Dropbox, my phone and Caramello Koalas.
What are you passionate about?
Authentic Australian Design. There are so many incredible local designers, artisans and manufacturers, I am absolutely resolute about never using replicas in my projects.
What are you reading?
Recipes from The New York Times Cooking app. In this uncertain time of COVID-19 I am taking advantage of my reduced commute time to try out new recipes to fill up my growing teenage boys with!
What are you listening to?
Nina Simone, Michael Kiwanuka and Tim Minchin.
Visit Christina Prescott Design's website here. Connect with Christina on Instagram @christinaprescottdesign