Darren Scott Interior Design Graduate of the Year
GOTYA is the Design Institute of Australia's flagship awards program for emerging designers. Finalists come from the top universities and education institutions around Australia so the standard of competition is very high. It's therefore a fantastic accolade for Advanced Diploma graduate Darren Scott to be announced as the NSW/ACT Interior Design Graduate of the Year 2020.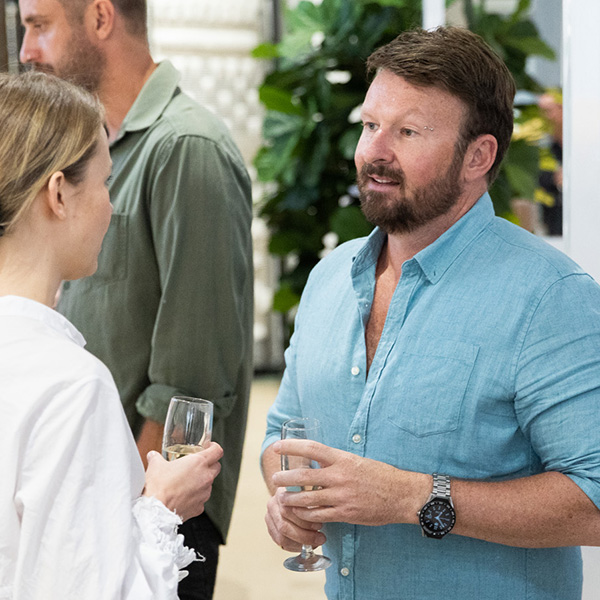 Congratulations Darren! What does it mean to you to win the GOTYA Award?
"Having made a career change from managing teams who were designing and delivering outcomes in the automotive industry, my goal was to transfer those skills into interior design. A world where my technical skills meet my creative skills is my happy place. Winning the DIA 2020 NSW/ACT Graduate of The Year in Interior Design is extremely rewarding. Being recognised as an exceptional designer in the early stages of your career is a fantastic reinforcement that you're heading in the right direction."
What have you been up to since graduating?
"After graduation I secured an internship at AZB Creative, which provided further opportunities to work as a freelance Interior Designer. I've worked on various projects including boutique hotels, modifications and functional enhancements to a Harry Seidler Design and a redesign of Glass Island, an events boat on Sydney Harbour."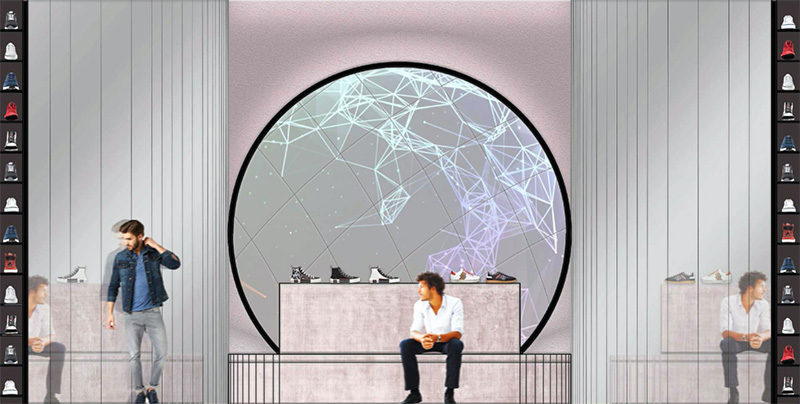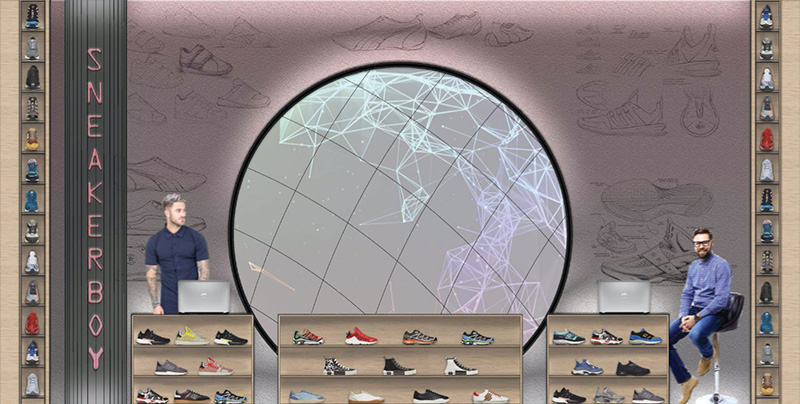 Above: "Storefronts that can make themselves into experiences will compete most effectively in this digital age. Sneakerboy's target demographic is not defined by age, race or gender. Instead it's defined by exclusivity, expression, passion and collectors who get a thrill from luxury sneakers. My conceptual design allows Sneaker-heads to get a thrill out of interacting with on-site designers and even getting a pair of sneakers designed in-store. VIP customers can access an immersive virtual world. Purchases are made using virtual reality headsets, where customers can access detailed product descriptions and video reviews".
What makes Sydney Design School special?
"Sydney Design School does an amazing job of combining creativity with technical skills. The results are standout concept driven designs, which lead you to places you never thought imaginable as a designer.
It became apparent during my GOTYA interview that unlike at universities, Sydney Design School students manage multiple projects simultaneously during the Advanced Diploma, which further prepares us for our career after study.
You also can't go past the Educators at Sydney Design School. As they're industry-experienced designers and artists, you gain a wealth and breadth of knowledge."
Do you have any advice for current or future students?
"Embrace concept driven design! As an Interior Designer creativity and fun inspire ideas, which can lead you on a journey full of discovery. Exploring concept driven designs can take you to places you never thought imaginable – resulting in amazing original designs. Bringing your clients/educators/peers on this journey with you is where the magic happens."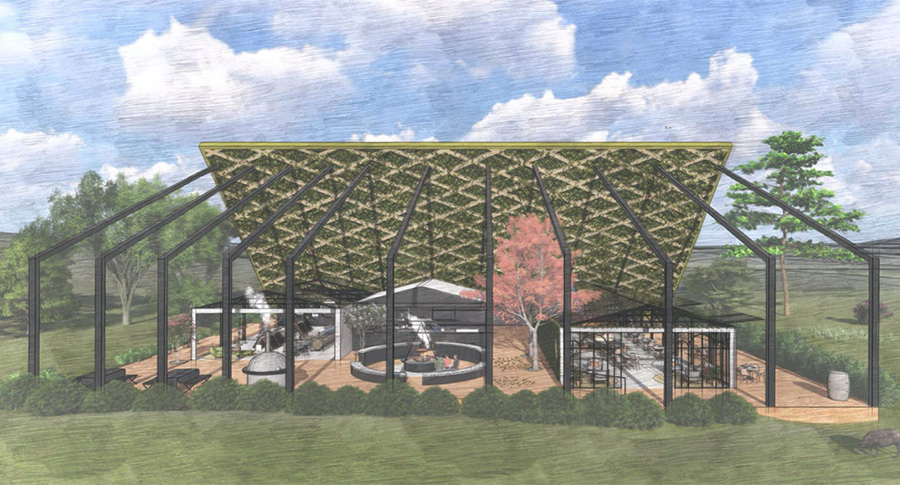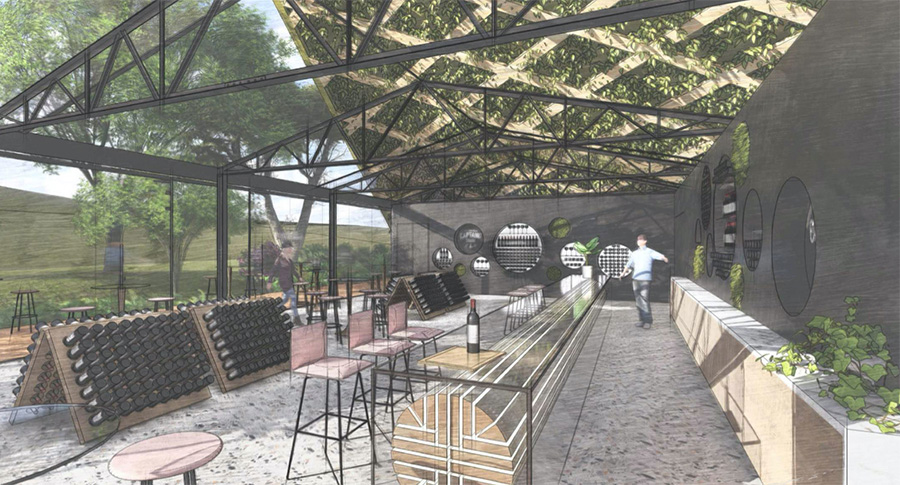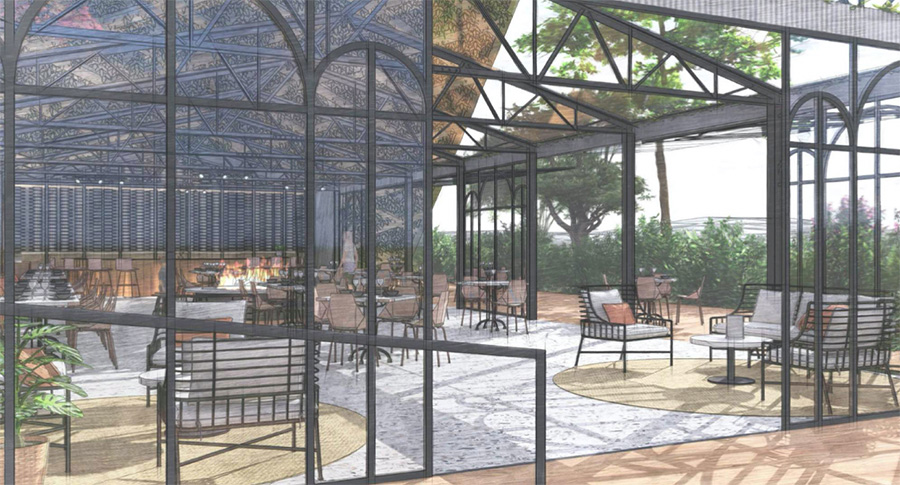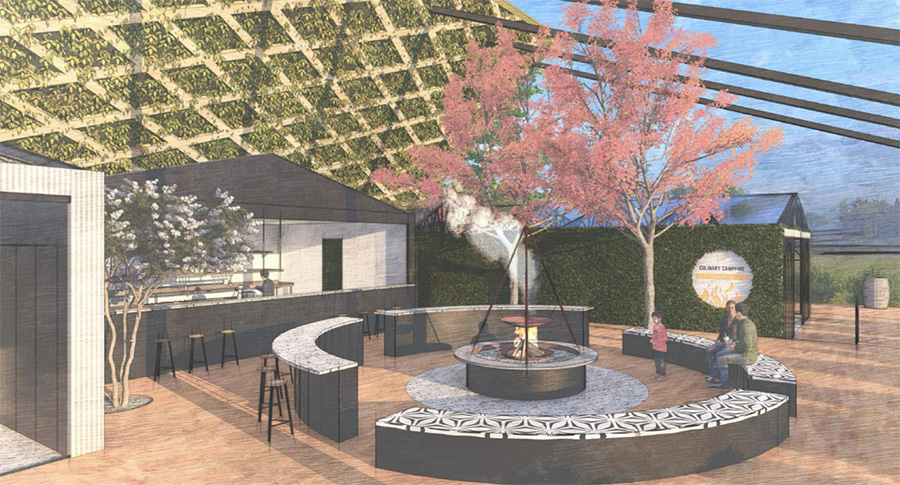 Above:  "In a competitive hospitality market in the Southern Highlands, Rockaway Farm has been designed to standout and provide an experience that brings people together. The space has been designed to be adaptive to both the target market and weather conditions. The turfed roof provides a windbreak from the southerly winds and provides a wow factor within each spaces. The glass roofs provide a connection to the surrounding landscape and slide open for ventilation. All timber and steel used in the project is sustainably sourced or recycled".
Above:  "The Archie Rose Distillery Co is spread over two floors of a heritage building, incorporating a bar and restaurant with the distillery on site. Thoughtful consideration was given to designing a new space that has minimal impact on the existing building. This was achieved by building a structure within a structure. The design direction was inspired by the botanicals that Archie Rose put into their gin to give it depth of flavour."