Student Rachel Mao wins top colour award!
We're thrilled that our Diploma of Interior Design student Rachel Mao has won the Resene Total Colour Rising Star Award 2019. Rachel's pop up bar project, The Orchidstra, was a finalist alongside the work of seasoned professionals in the international interior design and architecture industries.
"This bar imagines a world where painted string in a pop up bar space adds delicate whimsical colour in spiralling swirls. It's a unique twist on colour application. Painted strings are arranged to create a rhythm of colour, beautiful from all angles. A clever concept that embraces and celebrates colour so well." – Judges' comment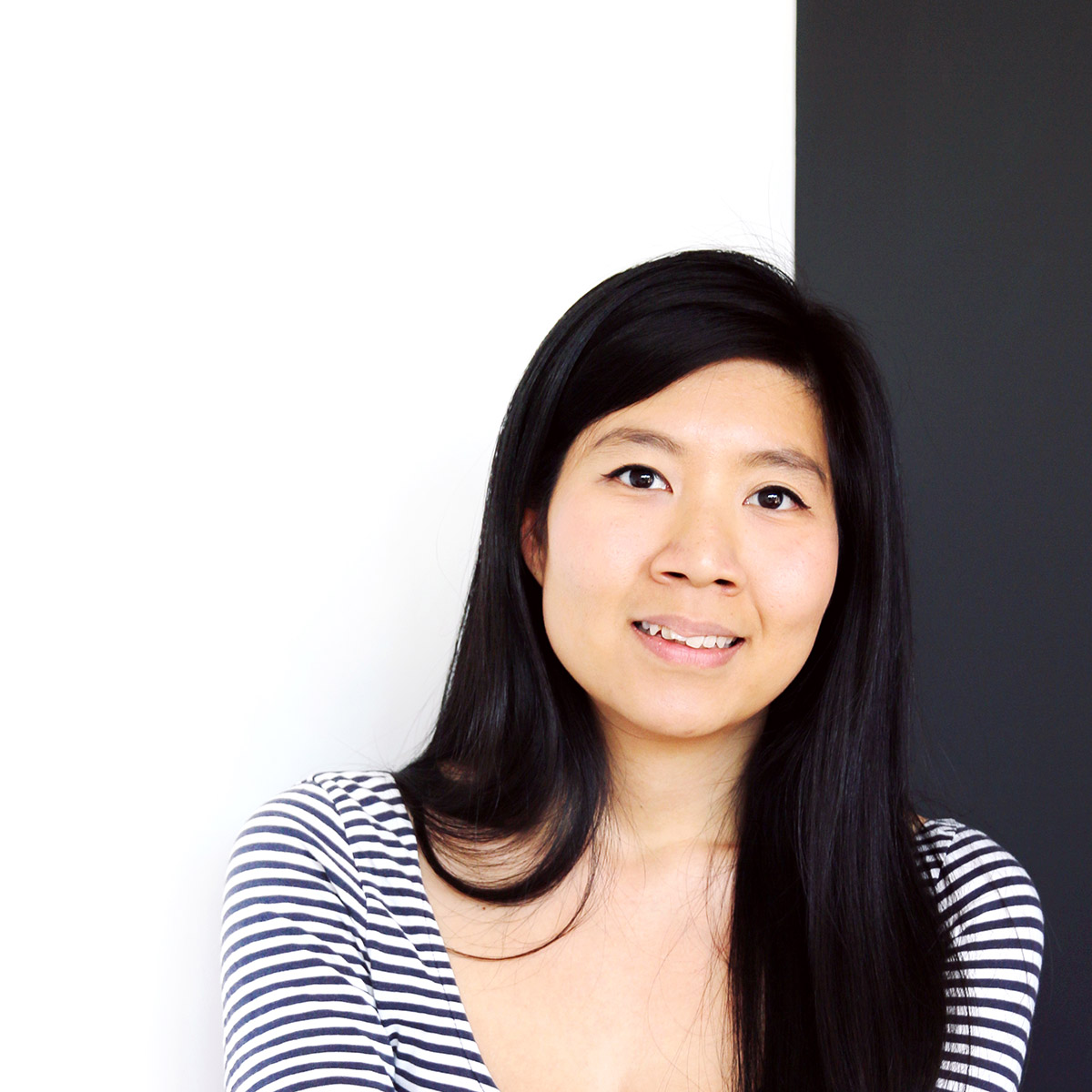 Congratulations on the award Rachel!
I really didn't expect to be a finalist, let alone an award winner. When I received an email from Resene listing all the finalists I had to call to make sure it was in fact me and not another Rachel Mao! I was really emotional when I confirmed the news and I rushed to tell Victoria [Aleporos, Sydney Design School Education Manager] straight away.
Attending The Resene Total Colour Awards event in New Zealand was fantastic! Auckland Town Hall is an amazing historical building and there was a beautiful light show, a photo booth and plenty of delicious food and drinks. The evening was a celebration of colour and there was a wonderful atmosphere – definitely a memorable night that was worth the travel.    
Who are your design heroes?
Jaime Hayon has been my design hero since I was 18. I also love everything by Moooi design from The Netherlands.
Where do you look for inspiration?
Surrealism and Cubism are the biggest influences in my work so far, I also use good old Pinterest for mood board inspiration.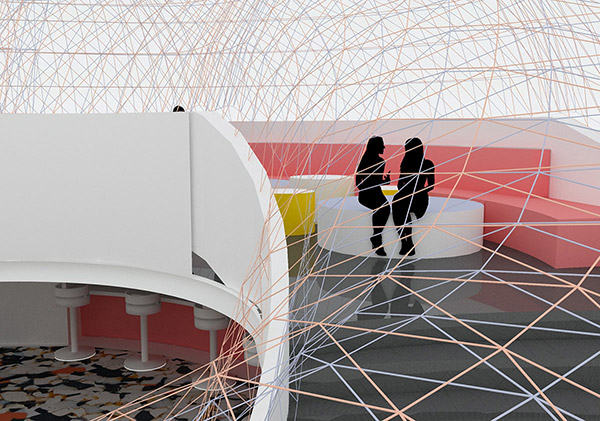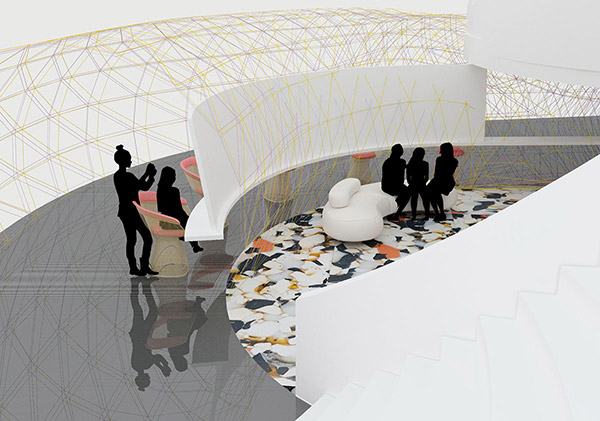 Tell us about your winning project
My inspirations for the Orchidstra Cocktail Bar were nature, the urban scene in Sydney and Japanese architect Kengo Kuma. The concept came from the word 'bloom' and mathematical forms, gradation and repetition in nature. The structure starts from the middle and swirls upwards like a blossoming flower. The name Orchidstra is a play on the orchid flower, while referencing individual instruments coming together to create a beautiful symphony.
The objective of the space is to encourage patrons to relax with their drinks in a social and cultured environment, but importantly I wanted to create a fun space that would impact the patrons in a positive, joyful way. When you enter The Orchidstra the dark epoxy floor reflects the art installation – a collaboration with New York artist Ines Esnal created for the curved, transparent cocoon. A projection on the floor creates an infinity feel.
"It's a destination space where guests are encouraged to take photos to share on social media."
The focal point of the bar features recycled plastic tiles in the negative space and a luxurious curved lounge against the string art back drop. A fun inclusion is the hair colour bar, with its large mirrors. Just for fun patrons can have their hair coloured with semi-permanent hair colours by talented students from Wella Professional Academy.
I chose to restrict the project's palette to three primary colours – coral, yellow and blue – to create a bright positive vibe. The main focal point is a bight orange/coral (Resene Big Bang) which is an eye popping, positive, happy colour which is balanced by a softer tone of the same colour (Resene Wax Flower). A beautiful yellow (Resene Mellow Yellow) compliments the brass bar front, while Deep blue black (Resene Cider) adds sophistication and pale blue (Resene Tasman) brings a softness to the whole scheme.
What are enjoying most about your course at Sydney Design School?
I love that the ultimate aim of Sydney Design School is to get us industry and career ready. All the educators are amazing and it's the little things like Natasha and Kat on reception both remembering my name from the moment I started my course that make a difference. Free tea and coffee are a bonus and of course the ongoing support for my career from Sheridan the Careers Coach has been amazing.
Do you have advice for anyone considering studying with us?
If you think interior design is your path then follow your heart. I chose Sydney Design School because it was the only school with 5 star reviews – it's one of the best decisions I've made. I definitely have no regrets!
Plans for the future?
As I get closer to graduating I am actively preparing myself to dive into the interior design industry. I think commercial design will be a good fit for me as it has scope for more experimental and unconventional design solutions.
Growing up with undiagnosed ADHD had a big impact on my academic life. I was once told I would never become a Designer and it still haunts me. But all the obstacles I have encountered in life have become the drivers that brought me to where I am now, so I appreciate every one of them. I believe that every good designer has an interesting backstory to tell! As well as aiming to make the world a better place through design I have great passion for business and finance.