Student profile  |  Ryan McGregor
Following a couple of career changes and a life spent flying around the world, Diploma of Interior Design student Ryan McGregor has settled in Sydney – at least for the time being!
We caught up with Ryan to chat about what led him to study interiors, his enviable part time job at Jardan and his passion for design.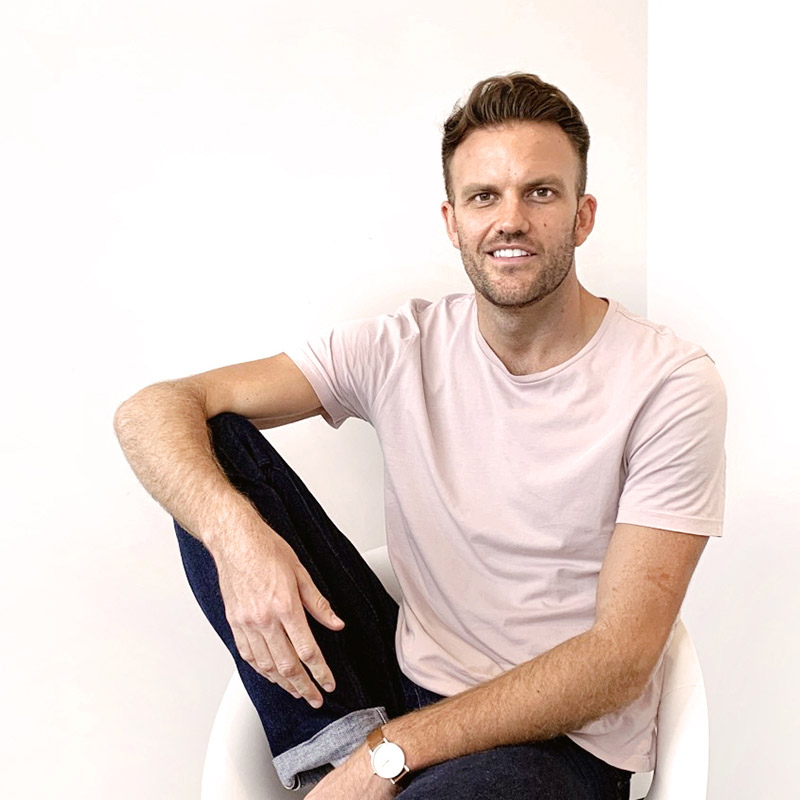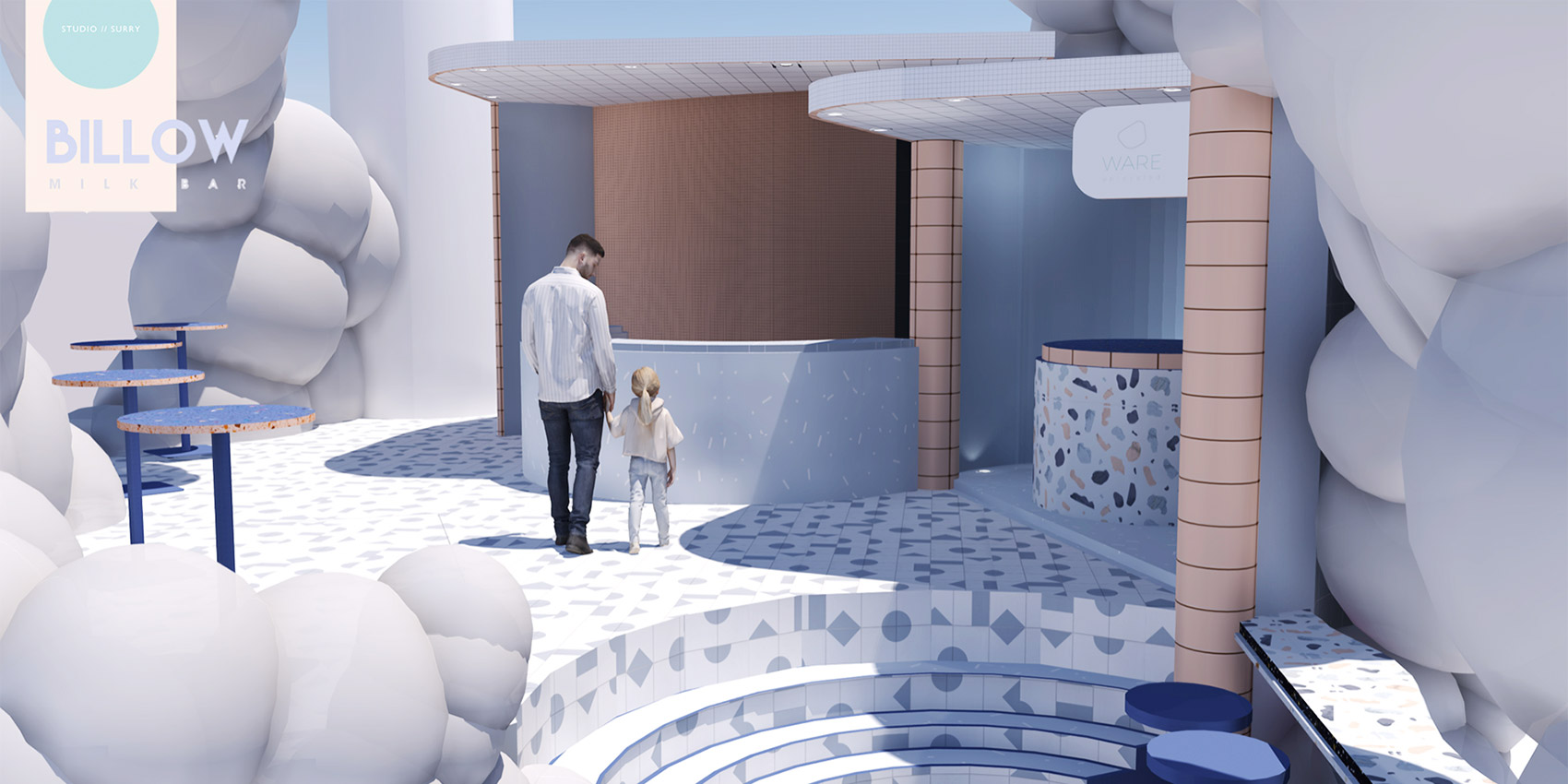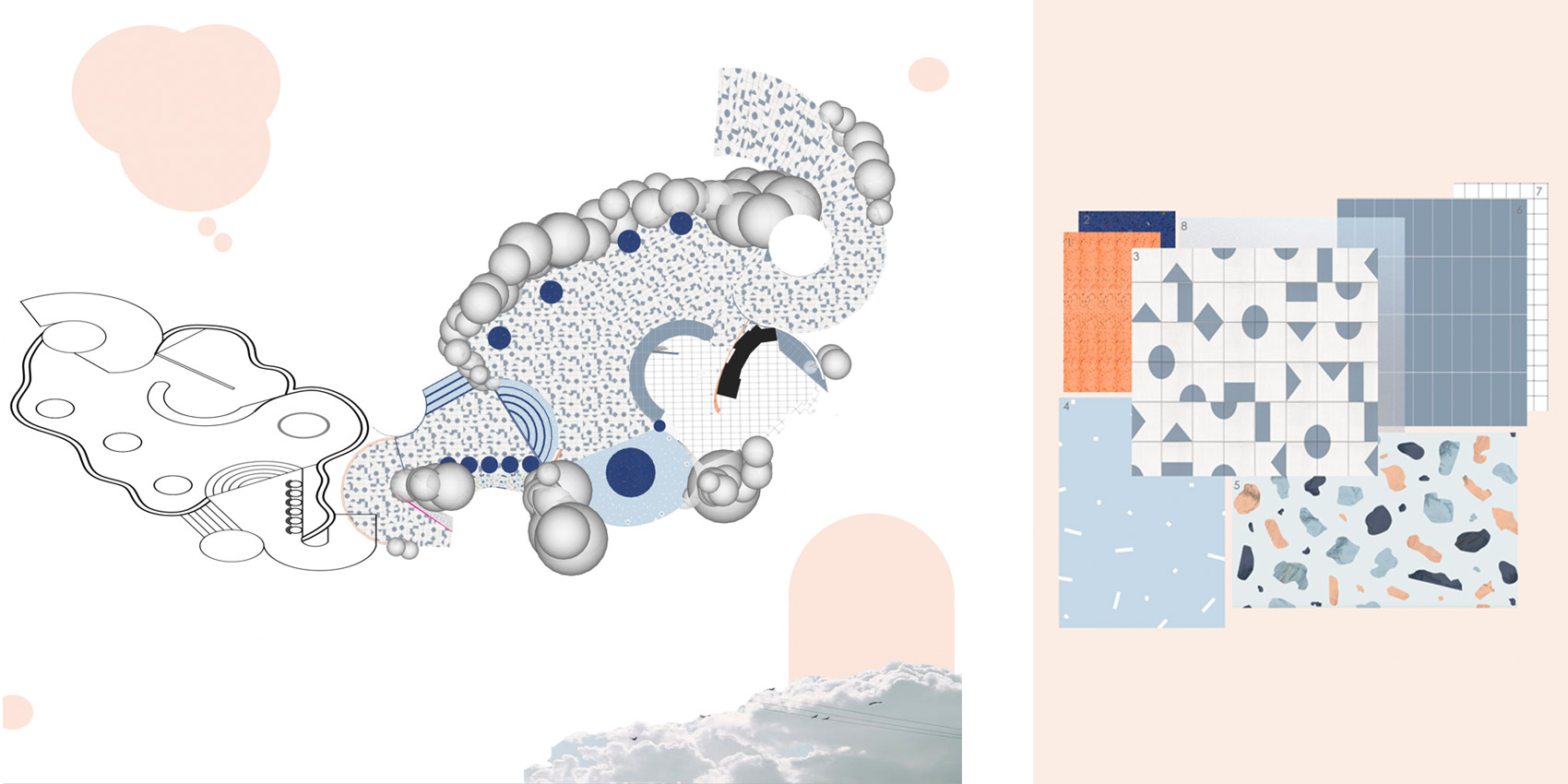 Tell us about the winding path that led to Sydney Design School
When I was 20 and wanting more from life I made my way to London. To be honest a career was not high on my agenda – there was a big wide world out there and I just needed to experience it. I promised myself to stick London life out for a year before heading back home… five and a half years later I was still living in south west London and absolutely loving it.
Then the most amazing opportunity to join Emirates Airlines and move to Dubai presented itself and I jumped at the chance. I got to experience another part of the world and leap off into the unknown in search of something bigger. It ended up being an almost 7 year journey as a flight attendant. I got to see the world and explore places I never thought possible and I met the most incredible people. It was glamorous but jet lag, lack of sleep, working in different timezones and dehydration are not the things you post on Instagram! After being away from home for over a decade I decided the time had come to make the big move back to Sydney.
I was looking at coming back to study and I wanted to make sure I found the right fit, so I looked at all my options, including university. I managed to coordinate the timing of one of my trips to Sydney with a meeting with Victoria (Aleporos, Education Manager). What can I say… after meeting her, touring the campus and seeing the level of work that was being produced at the School, I knew my decision was made! One year after the meeting I started my first day at Sydney Design School.
Why did you decide to make a career change?
The word passion can be used to describe so many things but I believe it's what leads you towards what feels right. Growing up my weekends were filled with painting, gardening, crafting and changing the furniture layout or moving objects around our home to obtain a certain feel in the space. Thankfully my Mum allowed my creative drive to flourish and taught me that we only have one chance at creating our life, so we must make sure it's filled with things we love. Invaluable lessons – whether from my family, friends or complete strangers I have met along my journey – pushed me to want more out of life. I knew deep down I had a love of design and architecture however I was truly scared of the idea of being a part of the industry, despite coming across confidently.
Having taken so many leaps into the unknown previously you'd think that making the leap into another career change would be easy. Truthfully it was the hardest decision I've ever made. Actually, a few people might have even called me crazy! I was in my 30's, with no background in design, but I just simply refused to wake up one more day living a life I wasn't happy with.
Images above | 'Billow' – concept design for a pop up milk bar in Sydney's Carriageworks complex.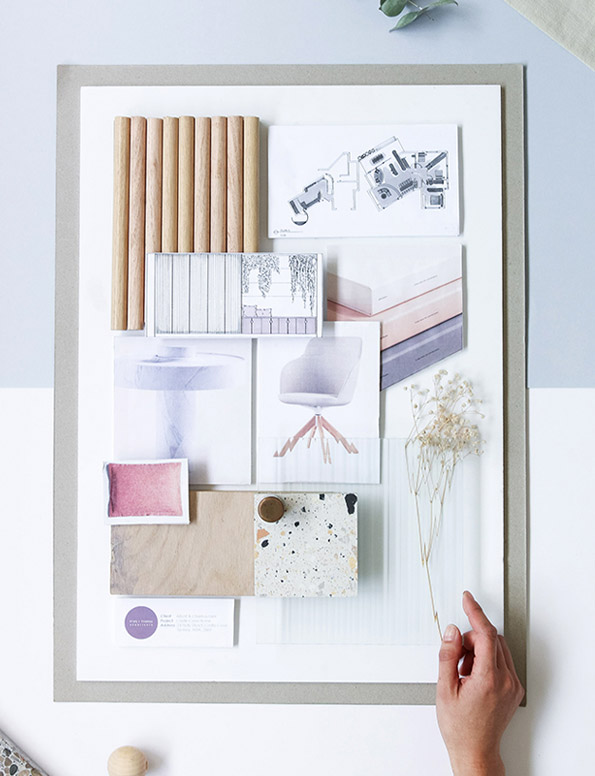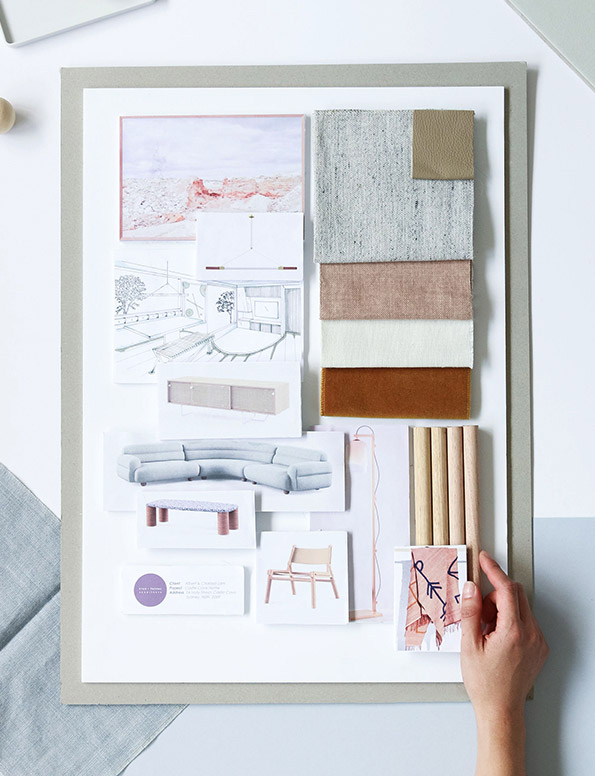 What are you enjoying about the Diploma course?
The course has opened my eyes to so many things that I never thought existed. I still remember day one at the School, learning about the principles and elements of design and realising there were actual reasons that I always engage with design and architecture. It was completely foreign to me but it all just made sense and it's still one of my favourite lessons.
Our final project last term was small commercial and conceptual design and it's been my favourite so far. The ability to break down the conceptual phase of design stage by stage is so vitally important and from what I've learned it lays the key foundations for a successful design outcome. I love a good residential project, however I feel that my heart is with retail, commercial and hospitality. I love being able to tell a full, rounded story when it comes to design including the branding and how the client wants their story to be felt and enjoyed by others.
Life on campus has been the biggest and best surprise. I always felt that Sydney Design School had a feel good vibe, but during my time here it's grown into something way more than I expected. It's almost like another family. The School is such a safe, creative environment allowing us to grow and become the designers we want to be and for that I am truly thankful.
You're working at furniture retailer Jardan while you study, how is that going?
I've taken on the role of Design Consultant and I'm super pumped for it… it's one thing to learn about your industry but being able to practice it simultaneously is like a dream come true. I advise on spatial planning, styling and incorporating clients' exisiting pieces with new Jardan products. I'm all about designing beautiful, functional spaces.⁠
The whole Jardan team, from the owners Nick, Renee and Mike down, have embedded a family energy right into the soul of this beautiful company. Working in the retail sector from our lovely store in Paddington is just simply bliss. Apart from the most incredible team I think I have ever worked with there's a passion and honesty that trickles through everything we do. The best part of working for this Australian run and owned company is the level of transparency we can offer to our clients. Consumers are becoming more aware of what products they are investing in and where they come from so being able to offer this transparency really is the cherry on the cake of what already aligns with my own values.
Images above | Sampleboards for a residential project.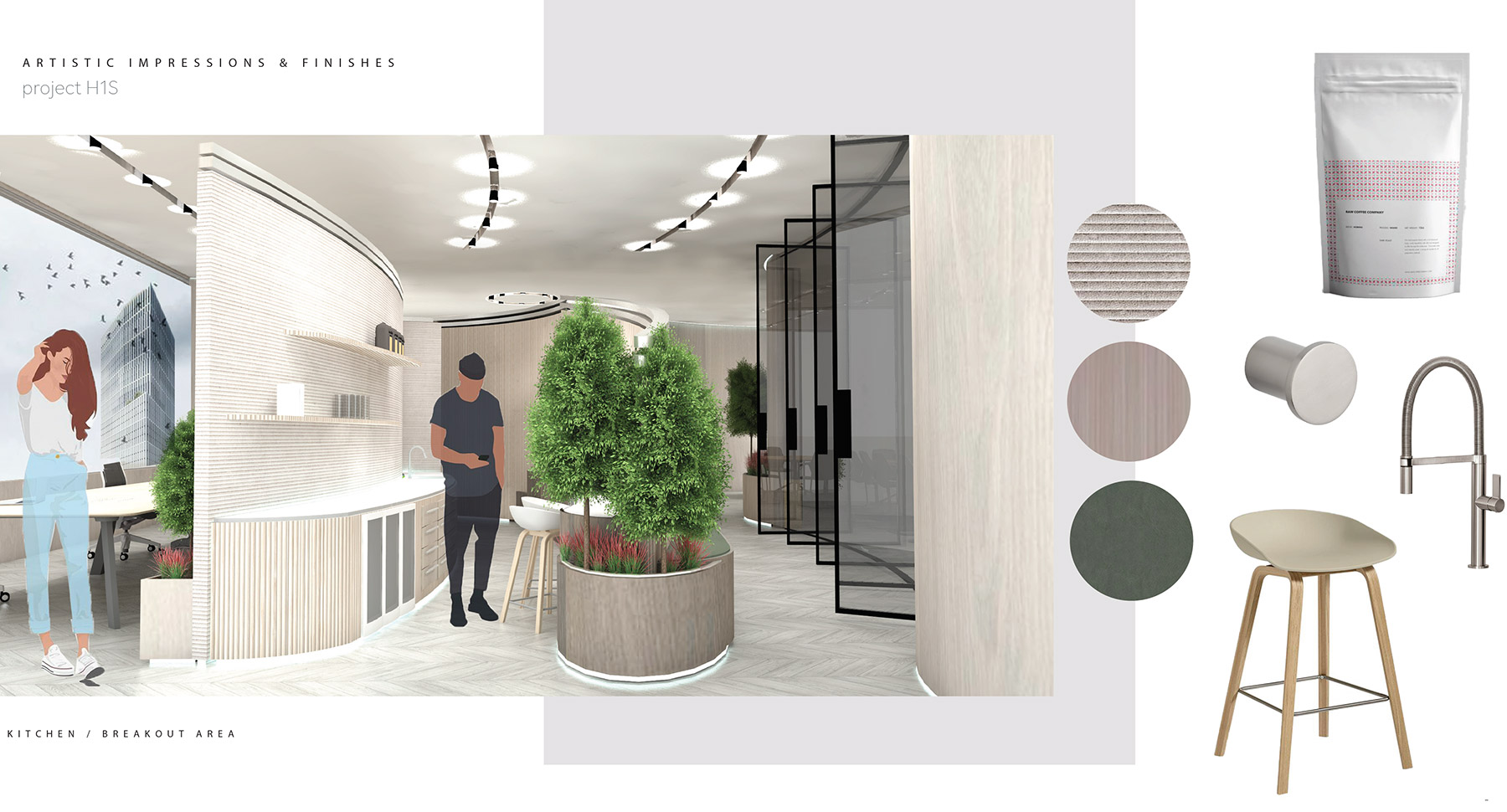 Your go-tos for inspiration…
My biggest source of inspiration comes from my travels and through my senses. To see, touch, smell, taste and hear can completely change how you feel and want to engage with your surroundings. I am a true believer that as humans we have the ability to shape the world we live in, so I love discovering new materials and technologies that offer renewable sustainable ways of design and construction.
My go-to websites include Material District and Arch Daily.
Powerful one step apps like Canva, Photoshop Express and one step branding websites (of which there are so many) are such useful tools for taking a presentation from zero to hero.   
Favourite interiors related Instagram accounts
There are so many! My favourite accounts are those with dreamscape renders. I love @layers&shapes, the works of Alexis Christodoulou @teaaalexis and for a more rounded view of design I head to @opumo. You'll find my dream home at @koto_cabins.
Who are your design heroes?
I'm a sucker for Frank Lloyd Wright and Ludwig Mies van der Rohe. The iconic Farnsworth House has my name all over it!
I can't live without…
Music. I don't own a television so in terms of inspiration and entertainment it's my go to. I love how music can transport you to another world. At the moment I'm listening to Tycho, Alex Lustig Chaos in The CBD and Kevin Yost.
What are you passionate about?
Good, clear, honest design. I love that it can make our world a better place.
What are you reading?
I need to read more! My studio is filled with magazines and reference books from around the world… but they are filled with a lot of images. I do love browsing Monocle and Wallpaper.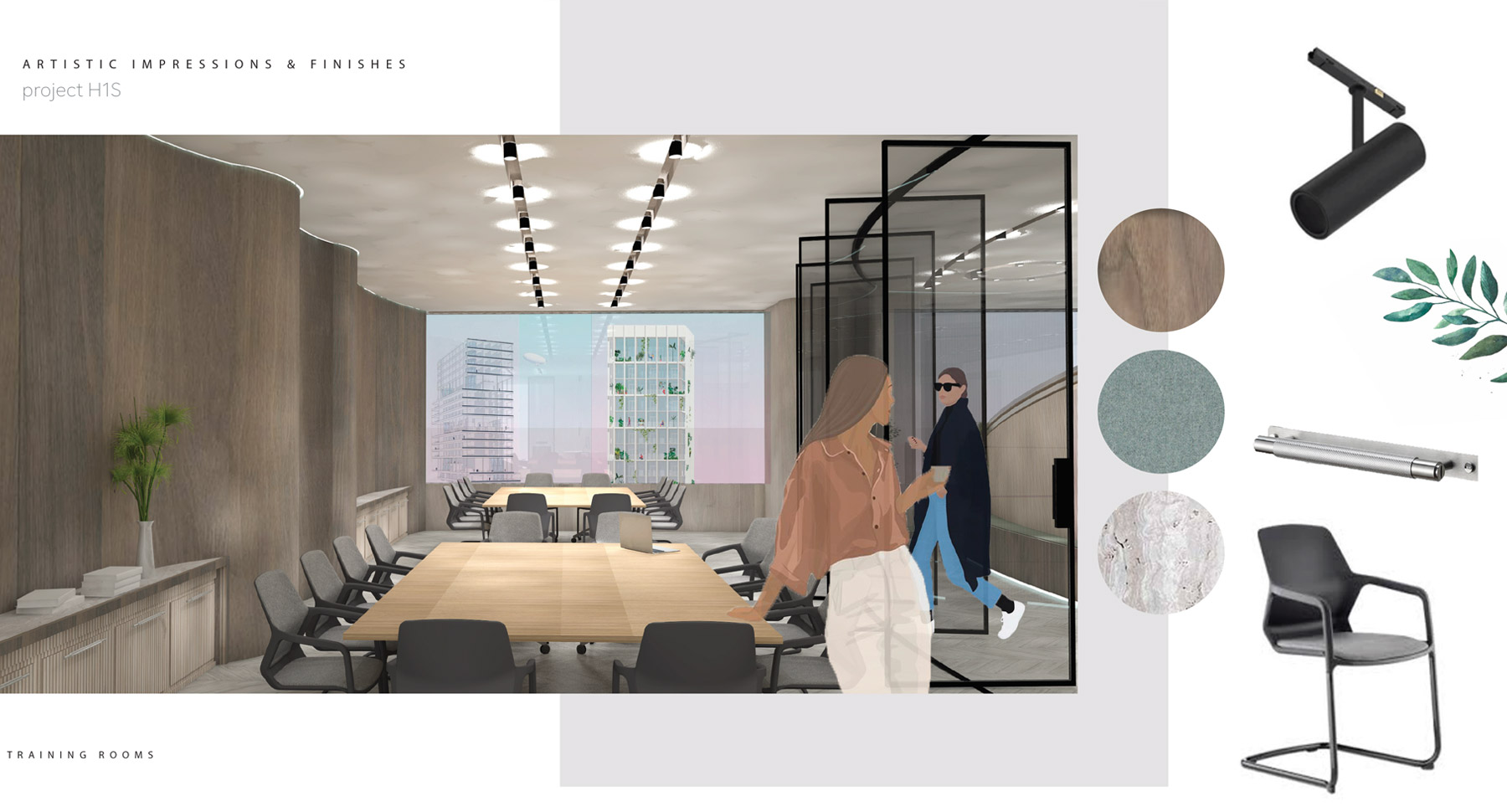 Images above | Workplace design for the Sydney HQ of Hotels.com
Take a look at Ryan's stunning Instagram feed. You can find him @ryanthomasmcgregor