Louise Mackay | Dulux Colour Award 2020 student winner
We're so proud of our students' fantastic work every day, and even more so when they excel on the national stage. Louise Mackay was announced last week as the student winner of the 2020 Dulux Colour Awards, judged by a panel of respected professionals in the interiors industry.
Dulux Colour and Communications Manager Andrea Lucena-Orr commented, "the quality of the student entries this year was just outstanding. The calibre was so high that we ended up with one winner and two commendations".
We caught up with Louise to share the excitement of the award, chat about her winning design – which was part of her Diploma course – and her career aspirations.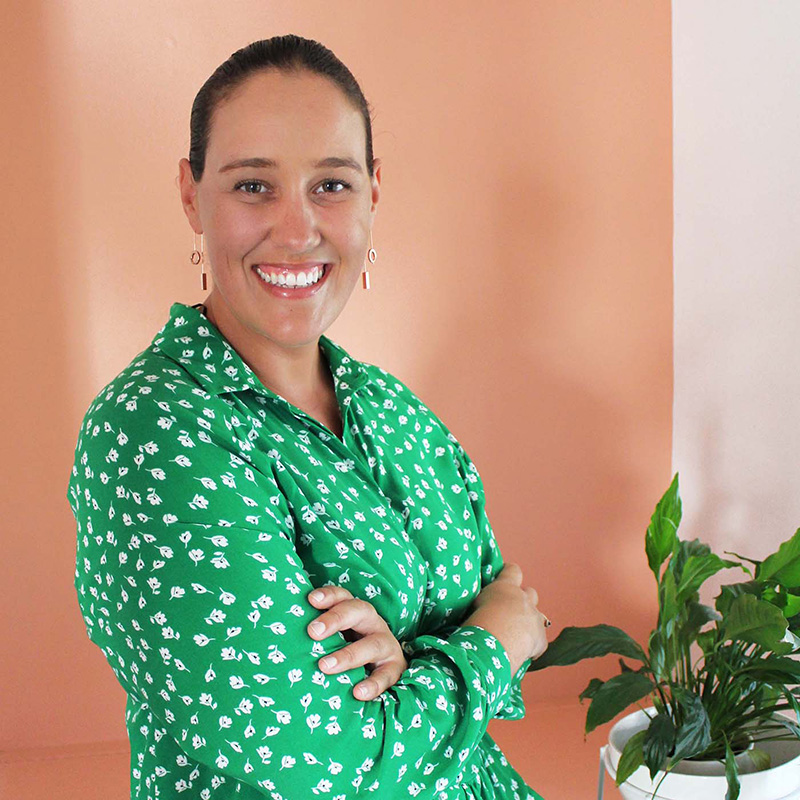 Tell us about your winning project
"Ascend is a conceptual pop-up cafe in collaboration with Sydney Festival and Carriageworks Sydney. My design is colourful and contemporary – a high contrast to the industrial host, Carriageworks. I loved playing with high-chroma hues of pink, orange and purple to create a vibrant space, while also experimenting with the transparent yet vibrant qualities of acrylic. In our current climate of COVID-19, designs like Ascend inspire joy through a careful curation of colour and form.
Inspired by muse, Jean-Michel Basquiat, the concept of the cafe takes on the unconstrained cultural commentary that the artist is known for. A poet, musician, and graffiti prodigy in late-1970s New York, Jean-Michel Basquiat had honed his signature painting style of obsessive scribbling, elusive symbols and diagrams and mask-and-skull imagery by the time he was 20.
Customers are invited to indulge in this interactive, innovative concept cafe to engage in cultural commentary as part of the Sydney Festival. Guests are invited to graffiti the walls of Ascend with messages of joy. Over time the concept cafe will evolve – a collaboration of everyone who makes up Ascend."
Where do you look for colour inspiration?
"Nature is a big inspiration for me – the stunning greens, blues and whites that we find in the ocean; the pinks, oranges, reds and purples of a sunset; and even more so now with the stunning blooms of spring! I have a beautiful bougainvillea in my backyard that pops with vibrant orange and green. I love the contrasts and palettes that nature provides for us to draw from.
I also enjoy looking at book covers, particularly children's books, for inspiration. They say you should never judge a book by its cover but I really think the designers behind these books know that's not essentially true. The use of colour and contrast to grab a reader's attention is spot on. I also love the whimsy and beauty behind the use of colour in these graphic designs.
I love experimenting with colour in my own home. I'm very lucky to have my own canvas to experiment with paint colours and create beautiful spaces that play to my mood. At the moment I have a collection of tuscan clay, dusky pink and tangerine walls, paired back with white and black accents."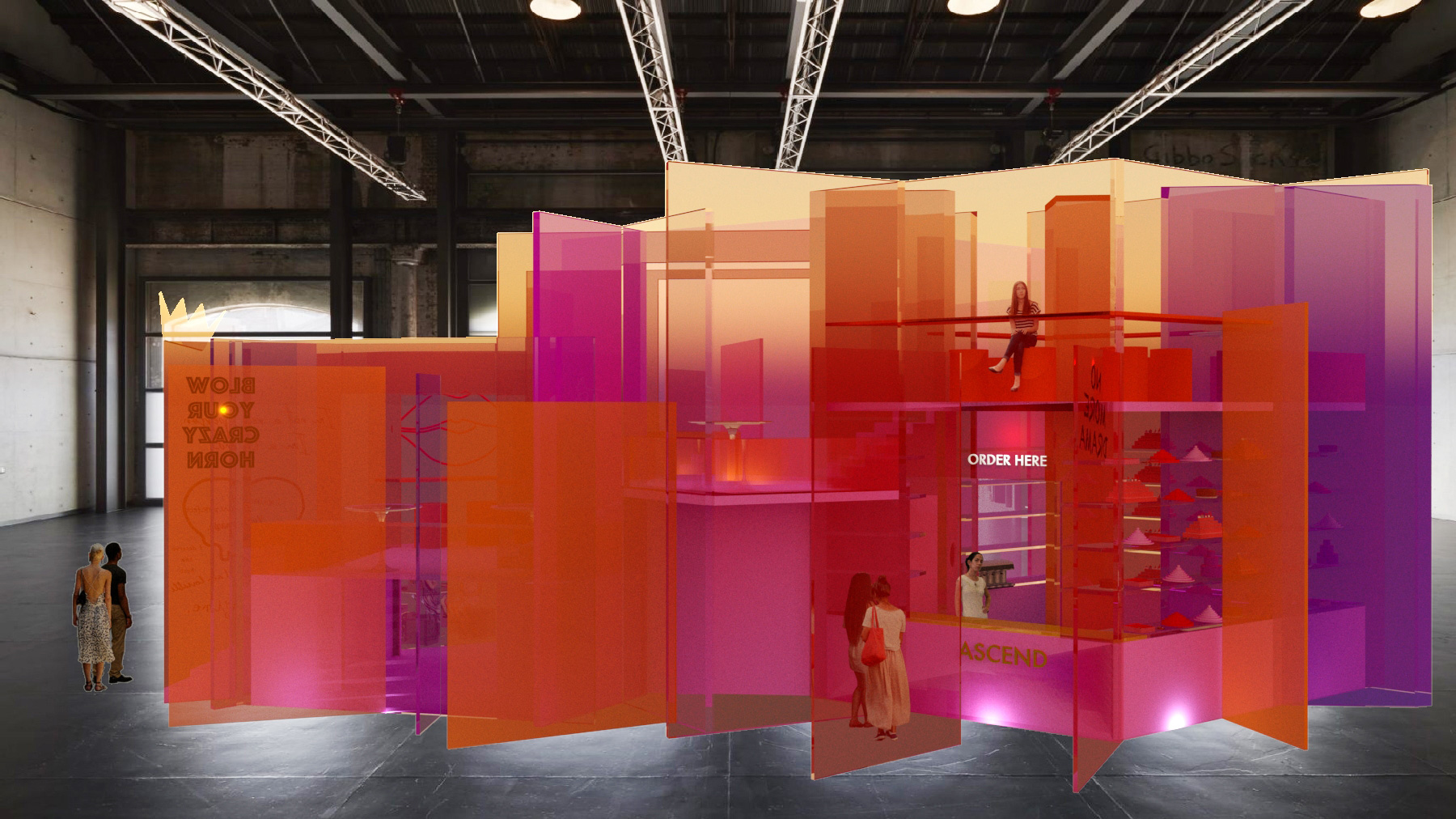 How do you develop your approach to colour when starting a new interiors project?
"When I develop my approach to colour for a new project I tend to follow the conceptual process. By taking the time to really brainstorm, mind map and research my concept I find that eventually it all falls into place. I love to look to nature for colour inspiration and listen to music on my commute to and from school for that little nugget of inspiration. I want to challenge the use of colour and allow the power of hue to really change the mood of the user."
What are your career plans?
"My dream for the future is to work for a supportive firm that inspires me to develop creative solutions for our clients and to ultimately make a positive change.
I've really enjoyed working on the institutional project focusing on aged care as it has allowed me to think about how design can change a person's life. I'm also redesigning a Haematology Ward (cancer treatment centre for patients with leukaemia and lymphoma) for my Advanced Diploma of Interior Design Specialisation project. I want to demonstrate how considerate design and a careful approach to materials and colour can inspire hope and change in the life of someone receiving treatment. It would be fulfilling for me to use interior design to not only create beautiful and sophisticated spaces but to transform someone's day/life for the better."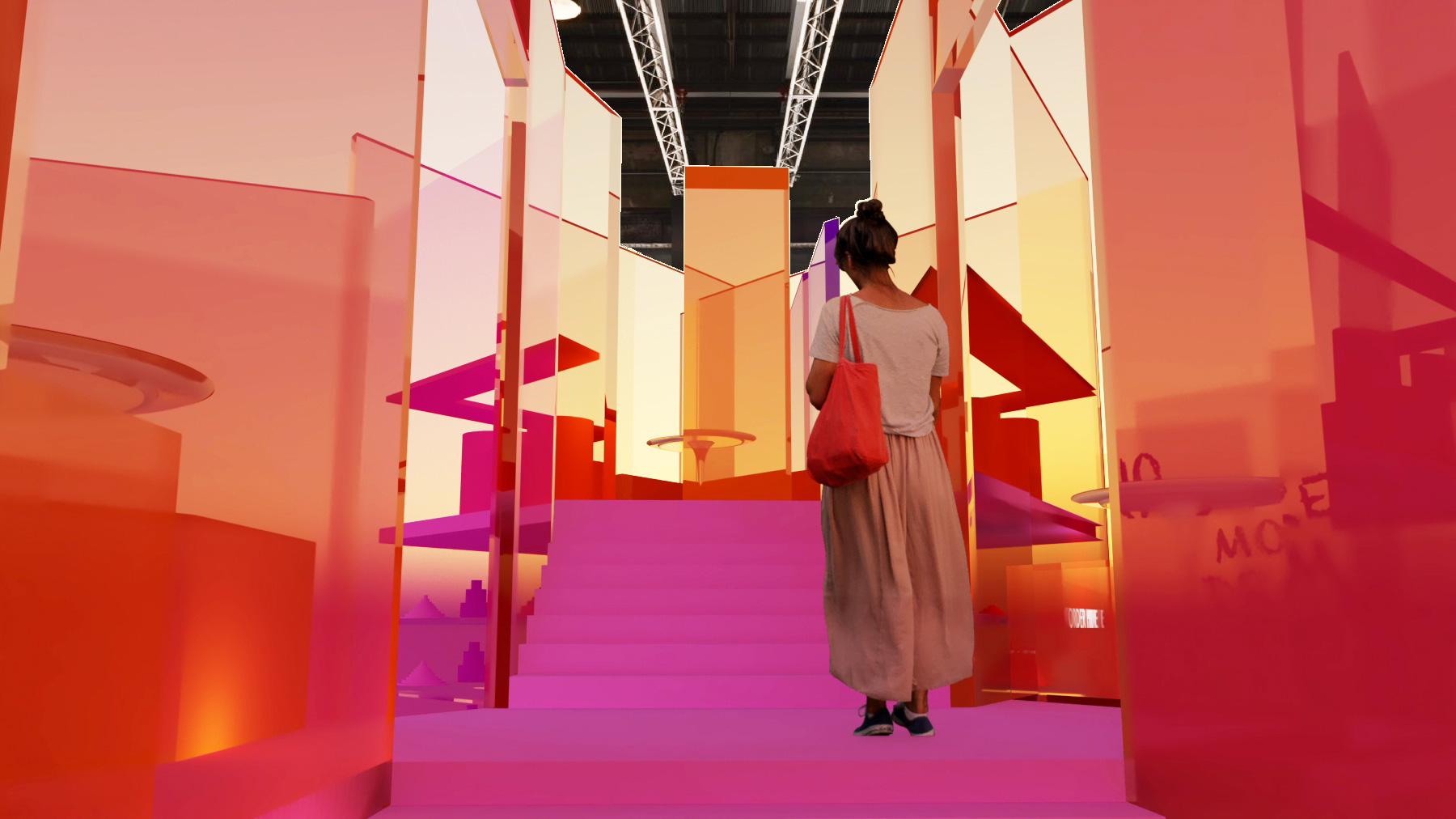 What are enjoying most about Sydney Design School?
"I've really enjoyed the past 18 months or so here. The Educators are so inspiring and nurturing, encouraging me to push the boundaries of design through different projects. I love the scope of projects we have worked on, designing for real-life (yet hypothetical) clients, and exploring concepts to really push the design to the next level. The scope of education we receive across all aspects of interior design is incredible! I have always been passionate about colour and materials through my background in communications/graphic design and hobbies in fashion design, so to be able to play with these elements on real projects and watch them come to life through computer-aided design and sample boards is thrilling."
Do you have advice for anyone considering studying with us?
My advice for anyone considering studying Interior Decoration or Interior Design with Sydney Design School is to just take that leap of faith! I found myself in a career for 10 years which was no longer fulfilling – I'd lost passion for something I originally loved as well as my creative side. I had a longing to go back into something creative so I trusted my instincts and decided to quit my career and join SDS – and I will never look back!
I didn't dive all the way in though, I took it step by step. I started with a two day workshop with the School to have a taste-test so to speak, then I did a SketchUp workshop. I originally enrolled with the intention of only studying the Cert IV of Interior Decoration, then I added on the Diploma and now here I am studying the Advanced Diploma.
No matter what stage of life you're in, you need to follow your passions. I'm very lucky that I have a network of people around me who support my studies and dreams.