Top career tips from 5 of our successful graduates
Our Launch Your Career event was a huge success. If you missed it these are some of the key takeaways on getting started in the interiors industry – whether you'd like to work in an established studio or start your own business.
Meet the presenters
L to R: Josvi Mantilla Tchernova / Josvi shared her career changer story from dentistry to design. An Advanced Diploma graduate, Josvi works as an Interior Designer at PTW Architects⁠.
⁠
Amy Murchison / Sydney Design School Careers Coach ⁠
⁠
Jess Orie / Jess graduated in 2013 and started her career with Gray Puksand. She's since gone on to work for Siren Design Group⁠ and is now an Associate Interior Designer.
⁠
Anna McMillan / Anna has successfully pivoted from her high powered career as a Business Transformation Leader to running her own interior design business, McMillan Design, with a focus residential projects.
⁠
Amy Lee Richards / After starting a career in fashion, Amy Lee's passion for design led her to study interior design. She has found her niche working on large scale commercial projects at alkimi studio⁠.
⁠
Debbie Cohen / Debbie runs The Style Chapter Co, her own interior styling business that she fits around her young children. After burning out in her first high pressure career Debbie embraced her creative side, got her Cert IV and hasn't looked back.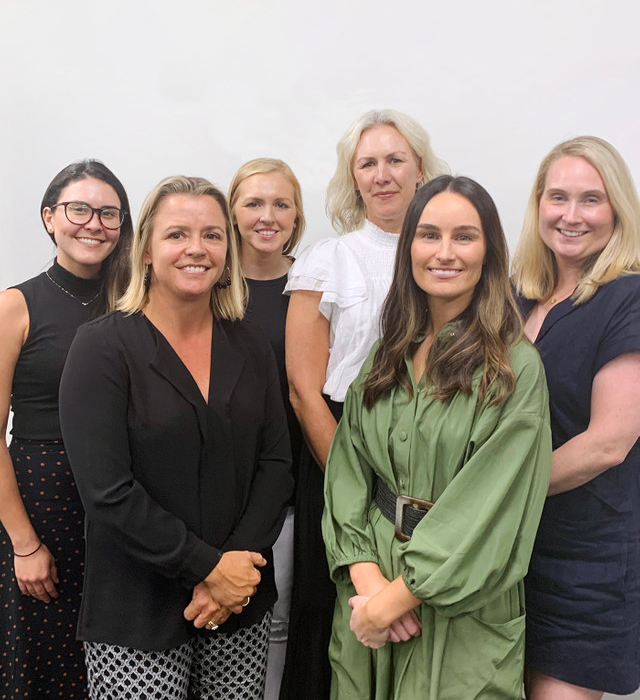 Gaining skills and experience
–
You have a head start. You're coming from a great school! – Jess
–
Sketching is critical – work on this skill! Clients don't speak our language, so sketching is an important communication tool. To be in a meeting and be able to create on the fly is crucial. It might be challenging at first, but stick with it. Giving clients sketches at the early stage of a project also gives you more flexibility to explore the concept and develop the design as you go along. It makes the concept more malleable – once you show clients something digital they think that's exactly what they will get. – Josvi
–
Work hard at School and put together an amazing portfolio. It's what landed me my first job – I only went to one interview.  – Amy
–
Take advantage of your time at the School, in internships and at your first job to soak up and learn everything you can. – Jess
–
You'll use everything that you learn at school. I remember when I was studying thinking that concepts weren't such a big thing, but they are. Concept design is key. – Amy
–
I did a few different internships while studying and working part time. If you have the opportunity to do an internship, do it. It's a great way for you to explore the industry and discover exactly what path you'd like to take.  It made me realise that I wanted to get into commercial design. – Josvi
–
I was a passionate renovator with nine renos under my belt. When I was made redundant from my position as a Business Transformation Leader I decided to pursue my passion at Sydney Design School. I had practical knowledge but I was lacking in the technical skills to feel confident to work with clients. – Anna
–
What I do at work isn't that different to what we did at school so I'm glad to have all the skills we learned. We use Revit on a daily basis doing plans, elevations, modelling and a lot of joinery specs. I do space planning and concept work, and need to be able to be very dynamic with fast turn arounds. – Josvi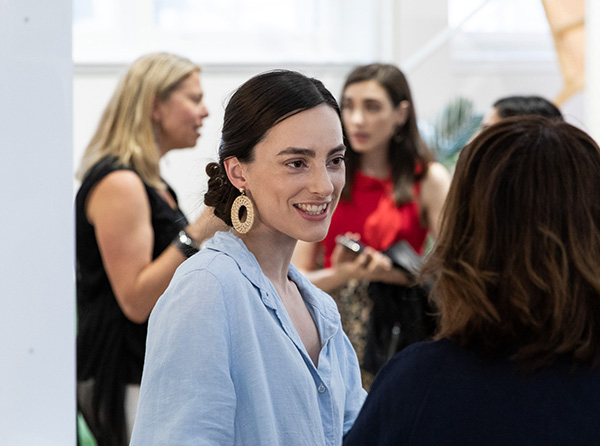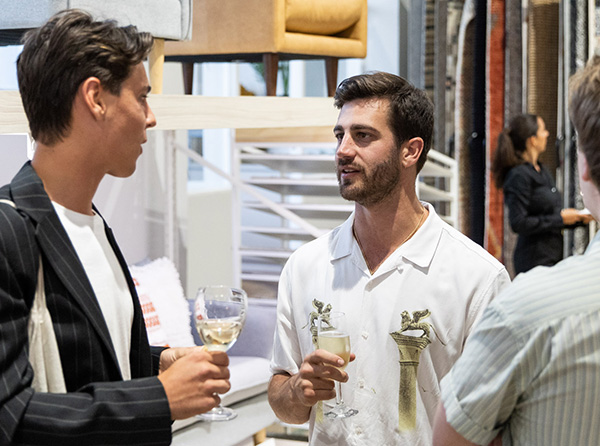 Number one tip: connect and network
–
Talk to industry experts and attend industry events. Sign up for things, get out there, learn, be interested and engaged. I used any opportunity I could to talk to people in the industry. It's amazing how many are willing to share. – Anna
–
Every single person you meet is a contact. Talk to everyone – you never know, they could be your next client. – Debbie
–
Stay in contact with the people you study with. I got my first job through a Sydney Design School classmate who was already working at the firm. – Jess
–
Start building a network and contacts early on. I built up a list of trades so that I could work with them when projects came up. Now I have a core group that I work with on most jobs.  – Anna
–
Go to as many industry events as you can – especially ones hosted by studios – they're a great opportunity to connect with professionals. – Jess
–
Tell people what you do. Start conversations. They may not have anything for you now, but they'll remember you. – Debbie
–
After my first job, the next two opportunities came from existing relationships. Networking is so important.  – Amy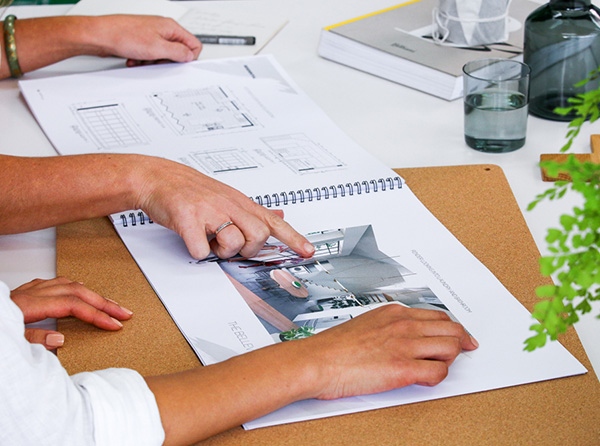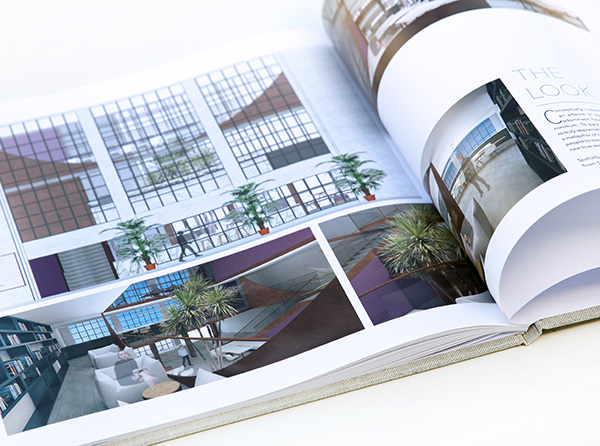 Nailing job interviews
–
Before an interview thoroughly research the firm. Become familiar with their work and show an interest in it and a passion for interiors. They will have already seen your portfolio, so the interview is an opportunity to connect as a person and potential team member. They'll be after a vibe on you. – Amy
–
When going for a job understanding the studio's culture is important. An employer wants to know who you are and what you can bring to the team. – Jess
–
Work hard at School and put together an amazing portfolio. It's what landed me my first job – I only went to one interview. – Amy
–
Show a diverse range of work in your portfolio – showcase different styles and areas of interior design. It should be a cross section of everything you can do. Show your diversity and skills. – Jess
–
We like it when people are proactive and send us their portfolio. Email a digital portfolio and touch base every now and then – but make sure you don't pester anyone! – Jess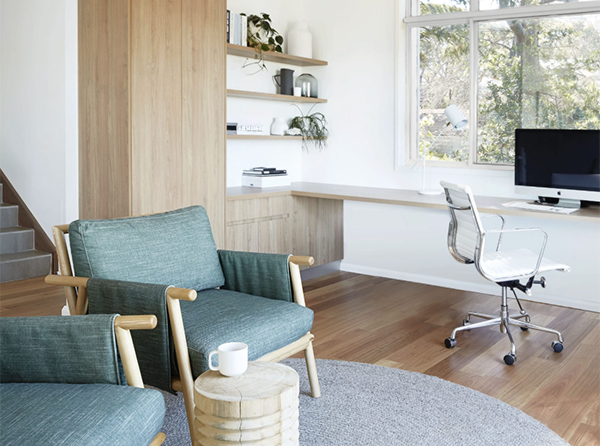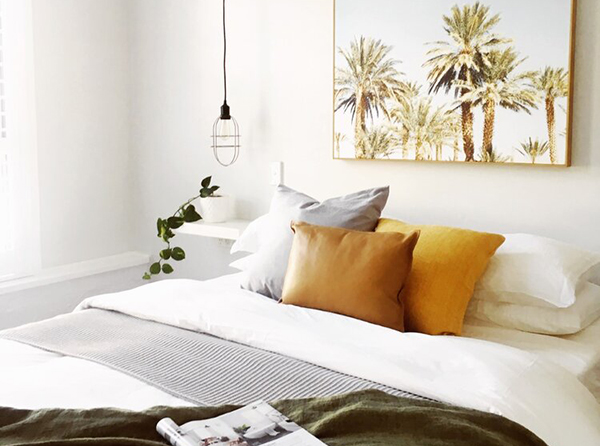 Starting your own business
–
Start the way you mean to go on. Before I began my course I registered a business name and got ABN, an Instagram business profile and business cards. Having a business card felt professional, built my confidence and told a story. It meant that I could talk to people in the industry and be taken seriously. I updated my Linkedin profile to reflect my career change – I wanted to announce what I was doing and put it out to potential clients and contacts. – Anna
–
Swim in your own lane. There's enough work for everyone. Don't compare your work or rates with others. Everyone's situation is very different. – Debbie
–
Make sure you put value on yourself and your work. A lot of people are shopping around, but charge for initial consults and it will make both you and the client value your time and talent. – Anna
–
At first I didn't charge for a consult, but it makes you resent the time you spend on it. – Debbie
–
A big part of what I do is the rapport and connection that I establish with my clients. – Anna
–
Establishing my own business is the best decision I've ever made. I get so much satisfaction from working with clients and seeing their reaction to the final result. It's hard work, but I love it so it doesn't feel hard. – Anna
–
I enjoy being self employed because I can work as much or as little as I want. – Debbie
–
Ask yourself a lot of questions. If you can articulate it, it will help you identify who you are and what you can offer. The more you can hone in and identify your offering the stronger your business will be. What do you want to do? Why are you doing interior design? Who is your ideal client? What services do you offer? What do people want? What can you provide? – Anna
–
Lessons come with learning and confidence follows. – Debbie
–
Every time you take on a new project you'll learn something new. You discover new artists, wallpaper, suppliers and trades. It's all a learning process and gives you more confidence for your next job. – Debbie
–
Photos above: Anna McMillan Design (left) and The style Chapter Co.