Meet Our Grad  |  Jane Anderson
Jane studied for a Certificate IV in Interior Decoration in the evenings while working full time. She's pursuing a different design career path to many of our alumni and has been working on some exciting projects.
"I work at Architectus, a large architecture firm, as an Urban Planner. My role is to look at a project site and start planning what kind of building can be developed before the architects start their work. Generally I will be working on a number of projects at the same time, from new office towers to hospitals to small boutique hotels in the city centre. I love seeing a project develop from start to finish – including the fitout of the interiors right at the end," explains Jane.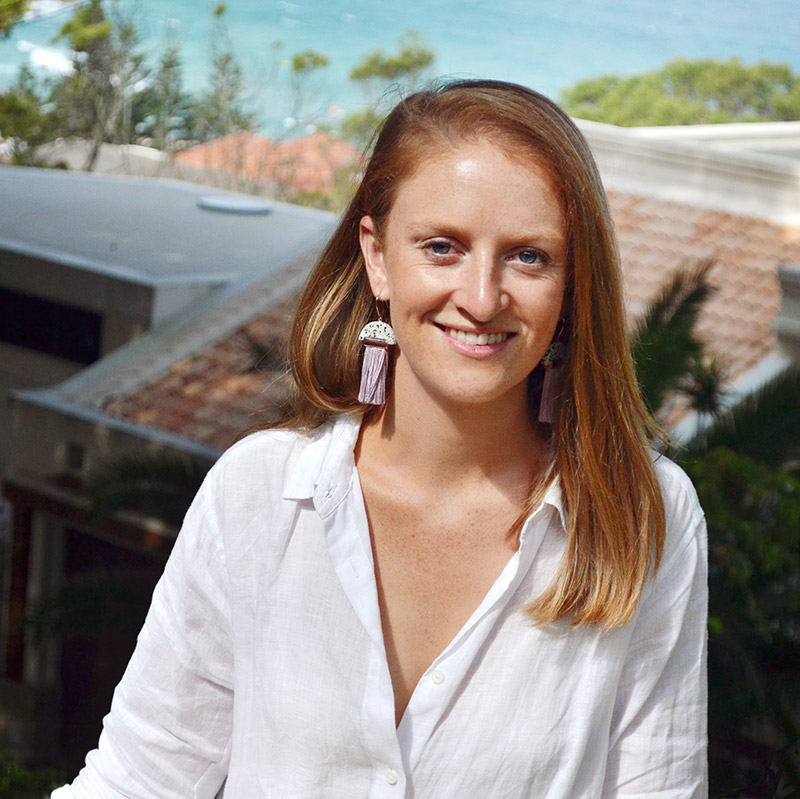 You've been working on the new $344 million Sydney Modern expansion to the Art Gallery of NSW. What's been your role?
I was involved with the urban planning and preparation of the State Significant Development Application (SSDA) which was needed for the building to be approved and built. It was a long process but we were very glad to get an approval.
I coordinated the many sub-consultants for the project from Engineers to Acoustic Consultants, Lighting Consultants, Accessibility and Visual Impact Consultants and more. While I wasn't directly involved with the interior design, it was a great experience to work so closely with world renowned Japanese architects SANAA on such a momentous development for Sydney and for the arts in Australia more broadly.
Image below: The Sydney Modern Project. To see a fly through of this fantastic expansion of the Art Gallery of NSW click here.
"Project management is a huge part of my role. Managing the time and deliverables of different trades, as well as my own time, can be challenging but I find being organised early on in a project really helps. I also take the time to get to know the different people that I work with on a job. It can be so rewarding and often results in making new contacts which leads to future work."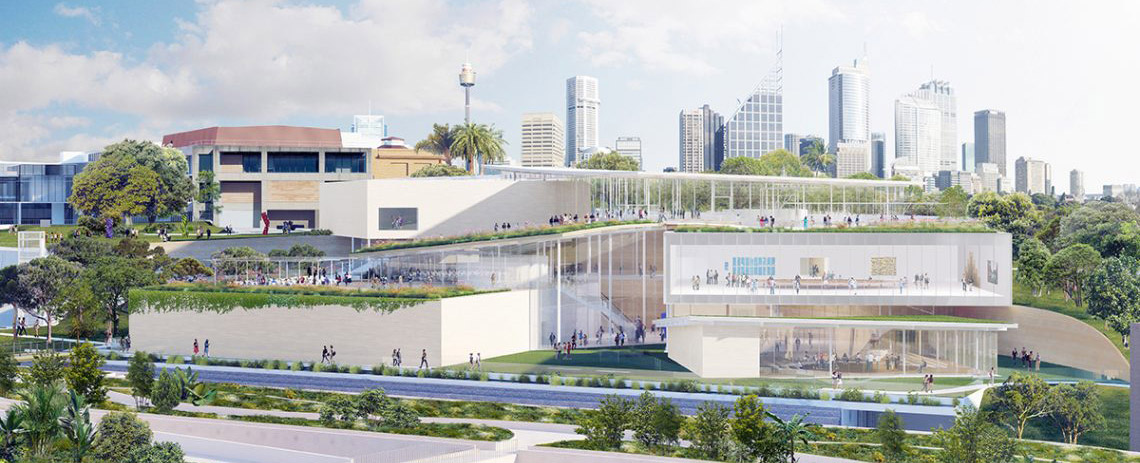 What was the best thing about your course at Sydney Design School?
I loved the content that the course covers. The practical tasks required me to really think about how colours, shapes and forms work together and create harmony in a scheme – in whatever form it takes – from a drawing to a collage, a mood board or a composition of physical items. Putting schemes together helped me to learn what looks good and why it works and doing these practical tasks in class meant the Educators could suggest alternative design options that I wouldn't have otherwise considered.
Why did you decide to study in the evenings?
Doing the course in the evening allowed me to continue working full time while I studied. At first it sounded like it would be difficult to fit in a full class after a long day at work, but I actually found it so easy. The social aspect and the fast pace of the class meant that I looked forward to lessons each week and barely missed a class. For me, it was great to attend the school, rather than study online, because it let me talk to other students about their thoughts and pushed my creative thinking.
What advice would you give to current students?
Start researching different designers, interior trends and architectural styles (both past and present!) as soon as you begin the course. Fully immersing yourself in the interior design industry and doing further research about topics discussed in class allows you to make the most out of the course and it prepares you for the major project when the time comes! I found I really enjoyed researching the history of certain designers, and how trends came about, and I would often end up with way too many tabs open on my browser!
Favourite recent interiors trends…
I love following the work of architects and designers who embrace our unique Australian style, from their use of materials and colours to taking advantage of architectural features that make the most of natural light, air movements and views. Projects such as the 2016 Noma Australia pop-up in Barangaroo by Foolscap Studio are an inspiration to me – the fitout used simple and beautiful local materials to represent Australia's unique relationship between the land and water.
Where do you look for inspiration?
Flicking through Habitus magazine and Vogue Living is my favourite way to spend a lazy weekend and the best source of inspiration.
I'm inspired by many Interior Designers and Architects – Foolscap Studio, Carr Design Group, Walter&Walter, SJB, Glenn Murcutt to name a few. My favourite artists are Julian Meagher, Stephen Ormandy, Eduardo Chillida, John Wolseley and Ben Quilty.
Dezeen and The Design Files are my favourite online resources, and I also love following the work of a few key designers and artists on Instagram.
I have just started a new design focused instagram account to share art and interior work that I love. Click here to check it out.
I can't live without…
My Moleskine notebook. I carry it in my handbag at all times along with a couple of pencils and love making quick sketches of people or things I see, copying down recipe ideas or taking notes of products or furniture that I notice.
What are you passionate about?
I really enjoy all things interior design, architecture and art – studying the Cert IV really confirmed this for me. I look forward to a long career in the design and architecture industry and I hope to continue to build my skills and experiences and work in a range of roles and hopefully, different countries!