London Design Festival 2018 | Counting down the days
Over nine days in September, thousands of creative minds from around the globe come together in London to showcase the latest the design world has to offer. Across the city there are hundreds of exhibitions, installations, talks, pop-ups and events.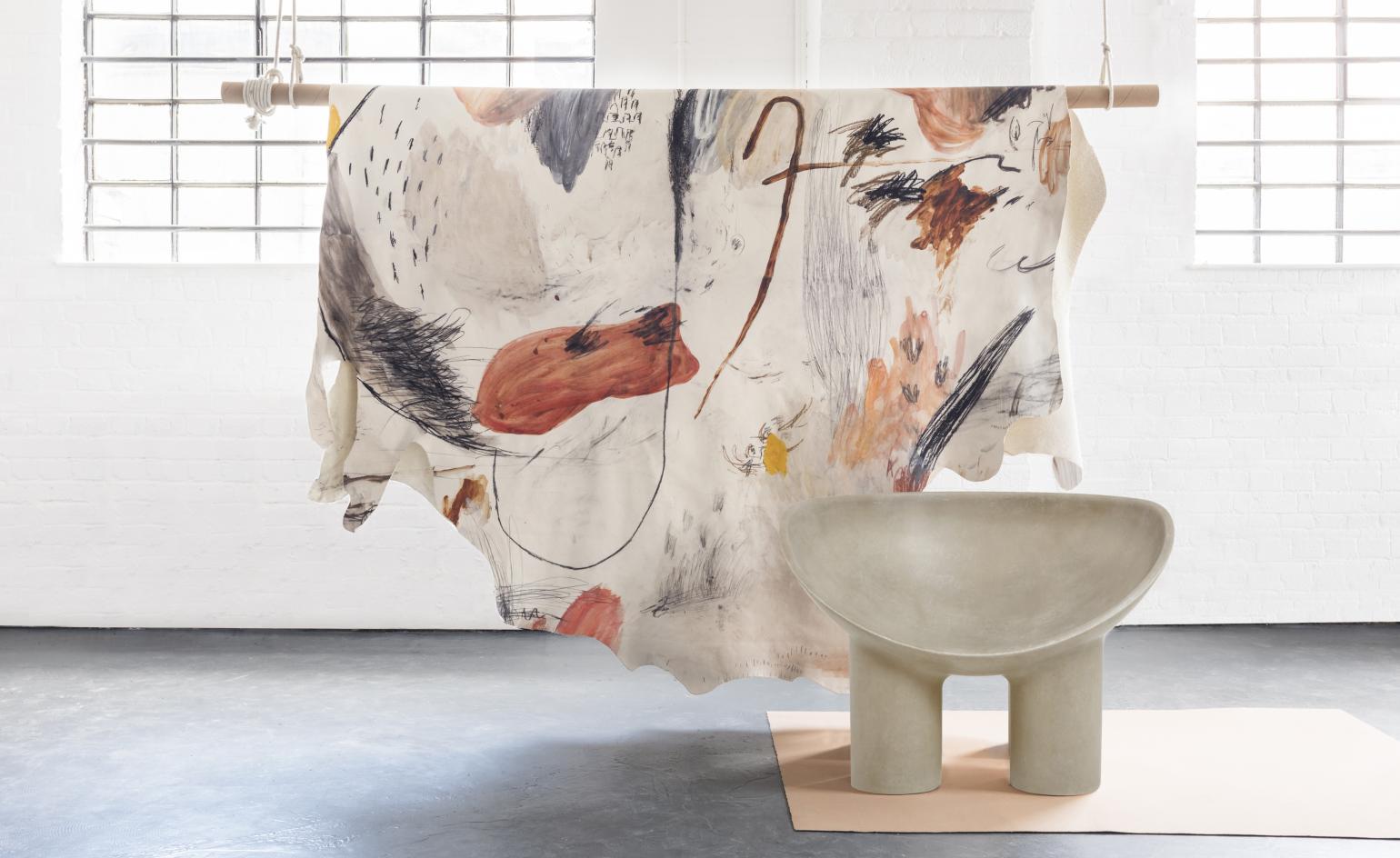 Within the London Design Festival umbrella five major events are scheduled and each is a unique destination in its own right. They are 100% Design, Decorex International, designjunction, Focus/17 and the London Design Fair. The LDF program is extensive and widespread!
LDF is a place to see innovative production techniques in addition to new design. British designer Bill Amberg came up with a new way of printing leather and has collaborated with notable designers including Faye Toogood (image above) and Tom Dixon to create a debut collection.
This year our Director Amanda Grace will be hitting the streets of London during the Design Festival to scope out emerging and established designers. We'll share her wrap up next month, but in the meantime we're sharing some of the many things that we'd love to be experiencing first hand.
"I'm so excited to be in London for the Design Festival this year.
I have a long list of events I'd love to get to –
my shoes will be flat but my expectations are high!"
Amanda Grace, Director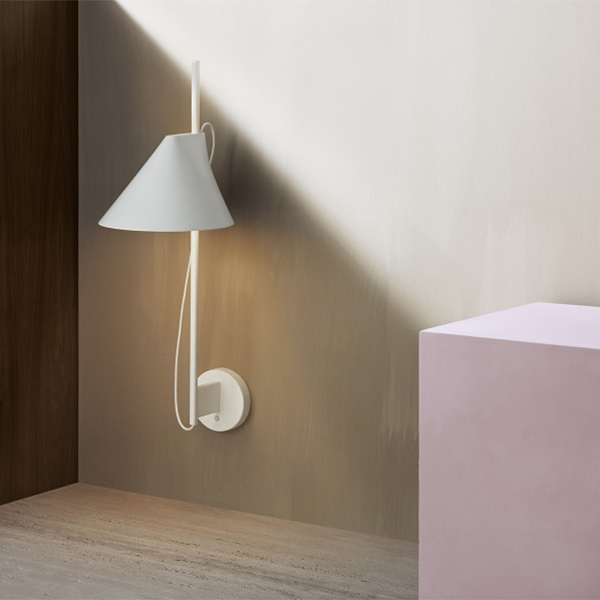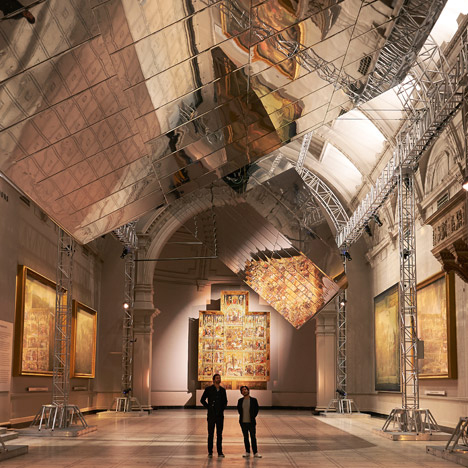 Above left: Skandium will transform a four storey townhouse into an eco home, populated exclusively with Scandinavian design products with a level of ethical commitment.  With more and more people looking to minimize environmental impact when decorating their homes they are turning to sustainable technology, and interior and architectural innovation. This  curated collection of responsible design will aim to demonstrate that eco can be a vibrant, beautiful, and liveable solution to interior design.
Above right: Multi-disciplinary designers Edward Barber & Jay Osgerby have created an immersive kinetic sculpture in the V&A Museum (above right). Revolving reflective surfaces are suspended in the gallery, providing a constantly changing view of the space and art. The sleek mirrored surfaces are juxtaposed with opulent Raphaelite paintings, distorting the viewer's sense of perspective and space.

designjunction is a unique experience featuring a curated selection of design led pop-up shops, exhibitions and bespoke installations at the cultural hub of London's South Bank.
Some highlights shown in the images above, from left to right:
Part of designjunction is the New Designers' showcase 'One Year In' – spotlighting 100 hand picked new design entrepreneurs all within their first year of business. It's a great opportunity to learn more about this year's emerging talent and design trends.
Contemporary British furniture brand Barnaby Design is influenced by Scandinavian and Japanese design and features clean lines and subtle details that are evident in this table and benches.
There's so much brilliant design on show at designjunction. The award winning Clug by The Hornit is the world's smallest bike rack at just 3.5cm tall. All you do is roll your bike up, and 'Clug' it in. It would be hard to be more minimal or functional than that! 
Icons of Denmark will be introducing their new AC2 chair at designjunction. This sleek wooden chair focuses on subtle design details – joinery, wood grain and shape.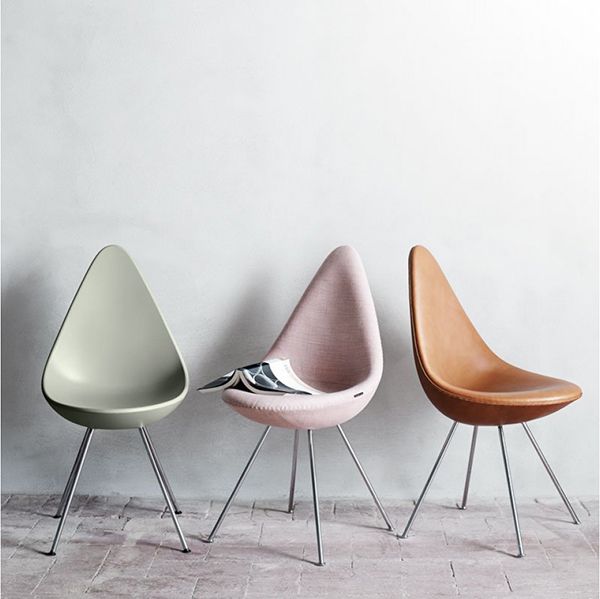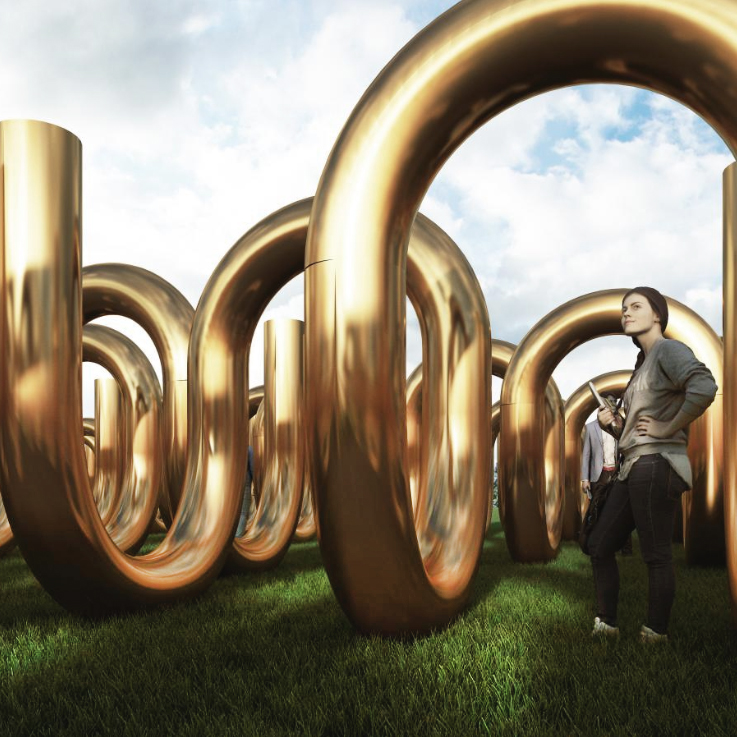 Above left: Republic of Fritz Hansen Travelling Exhibition celebrates 60 years of Arne Jacobsen's work. 60 years ago design icon Arne Jacobsen created the world's first design hotel: the SAS Royal Hotel. It was more than an architectural revolution – he designed everything from the furniture to the cutlery. The groundbreaking furniture (including the Egg, Swan and Drop chairs) was created in collaboration with Fritz Hansen, who still produces them today.
Above right: French artist Cyril Lancelin aka Town and Concrete has created Arches, an immense and unique structural installation. It's designed to draw in the visitor so they're surrounded by the inflatable labyrinth.
Be sure to follow us on Instagram @sydneydesignschool – and check out our Instagram stories – for our ongoing reports from London Design Festival 15 – 23 September. We'll also be putting together a wrap up blog post featuring original photos and Amanda's insights.