Meet Our Educator  |  Diane Fernandes
We have a wonderful team of Educators here at Sydney Design School and if you're a student, we thought you might like to get to know them beyond the campus studios.
If you're not enrolled at our school then let us introduce you to our extremely talented team who nurture the creativity of our students, and all work as professionals in the design and interiors industries.
With more than 16 years experience designing interiors for commercial, medical, retail, hospitality and high end residential projects, and almost 6 years as an educator here at Sydney Design School, Di Fernandes has some inspirational projects in her portfolio and a lot of wisdom to impart.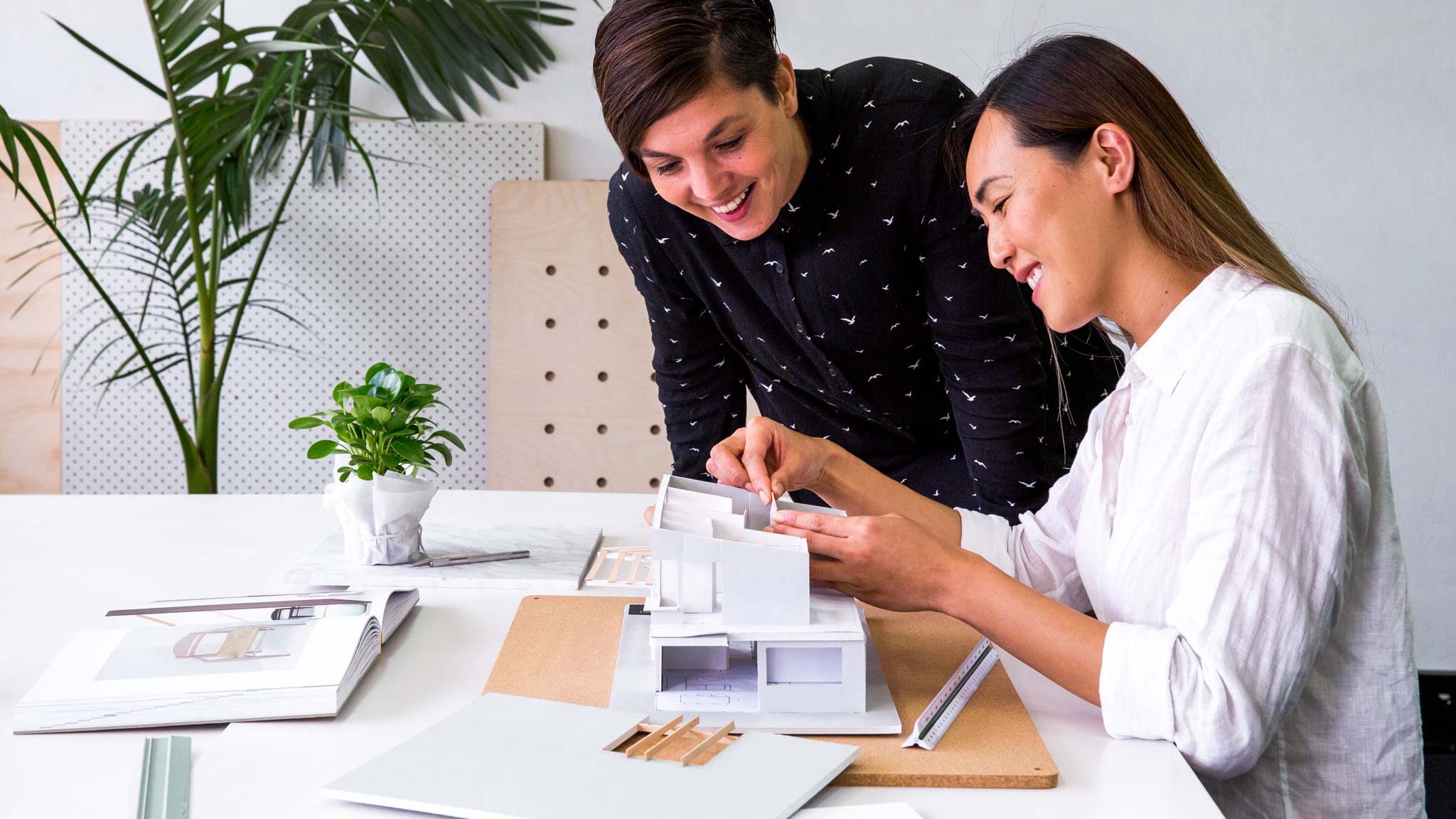 Di says that she doesn't have a particular style and as an Interior Designer she believes it isn't her role to impart her personal taste on a client – "Their home should be a reflection of who they are and how they want to live. Designers and clients ideally should come together to create a vision in collaboration. It's not about me, it's about them," she explains.
To this end, she most enjoys designing for commercial clients. A design concept is usually derived from and driven by the brand, products, and location of the store, rather than something that the client likes or what's on trend. As an Interior Designer, Di sees her role as following the lead of, and interpreting, the brand's vision.
It's no surprise then that the concept and thinking behind design is also what she most enjoys teaching. "Interior design is not just about collating pretty pictures, so I'm not a fan of Pinterest. It's all about concept and detail," said Di.
 "For me it's definitely function over form. I want people to walk into spaces that I've designed and say 'Oh wow this is amazing because it works really well. And yes it is beautiful too'."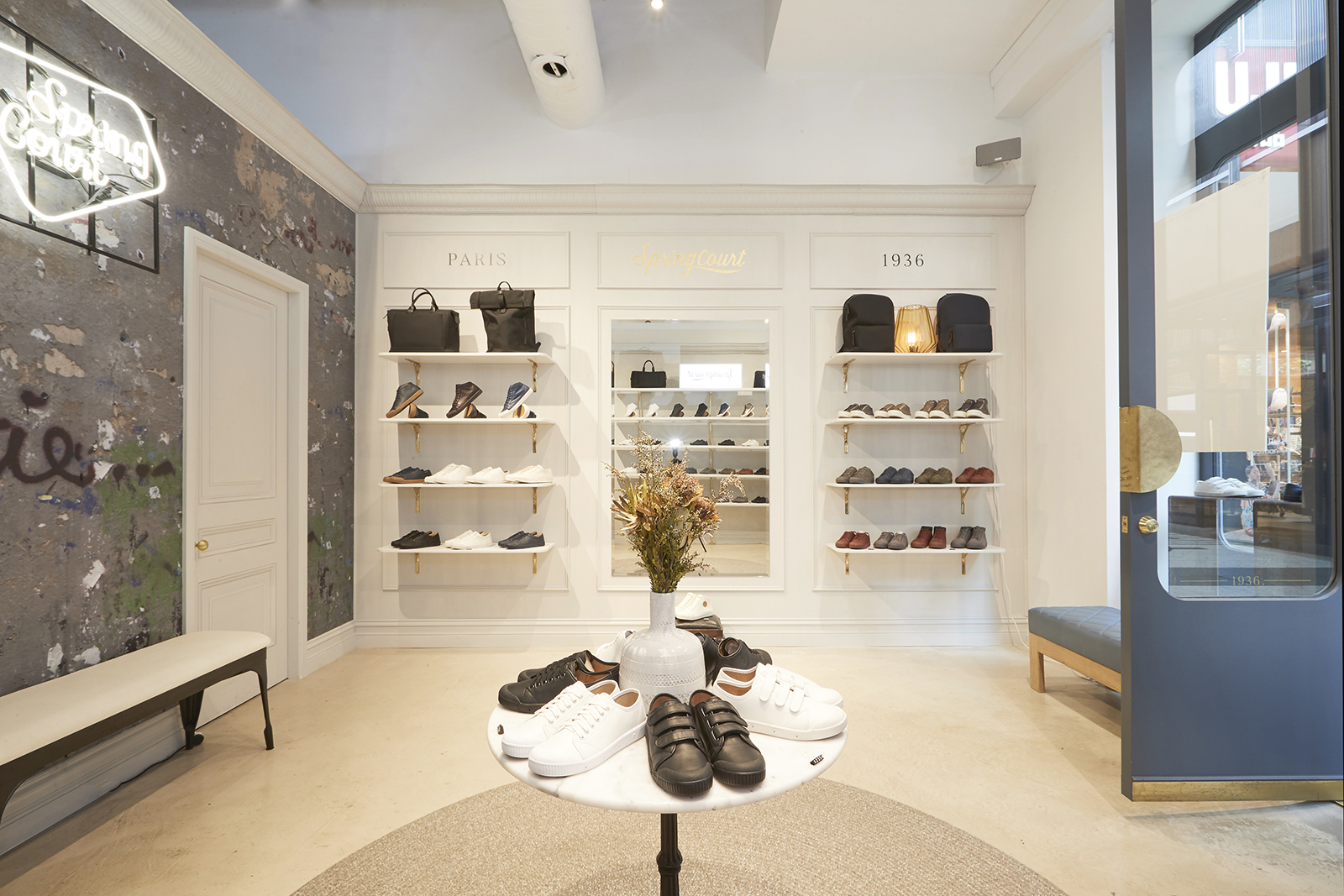 Retail project: Spring Court, Galleries Victoria, Sydney
Spring Court is a French sneaker brand with a market in Australia that is 80% female. The client's brief was to create a Parisian style space that reflects the brand's French stores, but with a more feminine edge. With a tight time frame and a small budget, Di worked with the owners to create a beautiful light space anchored by concrete floors and a graffiti style wall.
Hospitality project: Johnny Fishbone
Influenced by their international travel, the owners of this inner city restaurant aimed to challenge Sydneysiders with a new and exciting dining experience. Di's brief was to facilitate people to have different dining experiences within the same space. At Johnny Fishbone patrons can eat at the bar, or sit down in a more traditional way to dine at tables.
See more of Johnny Fishbone and hear Di talking about the project in our video here.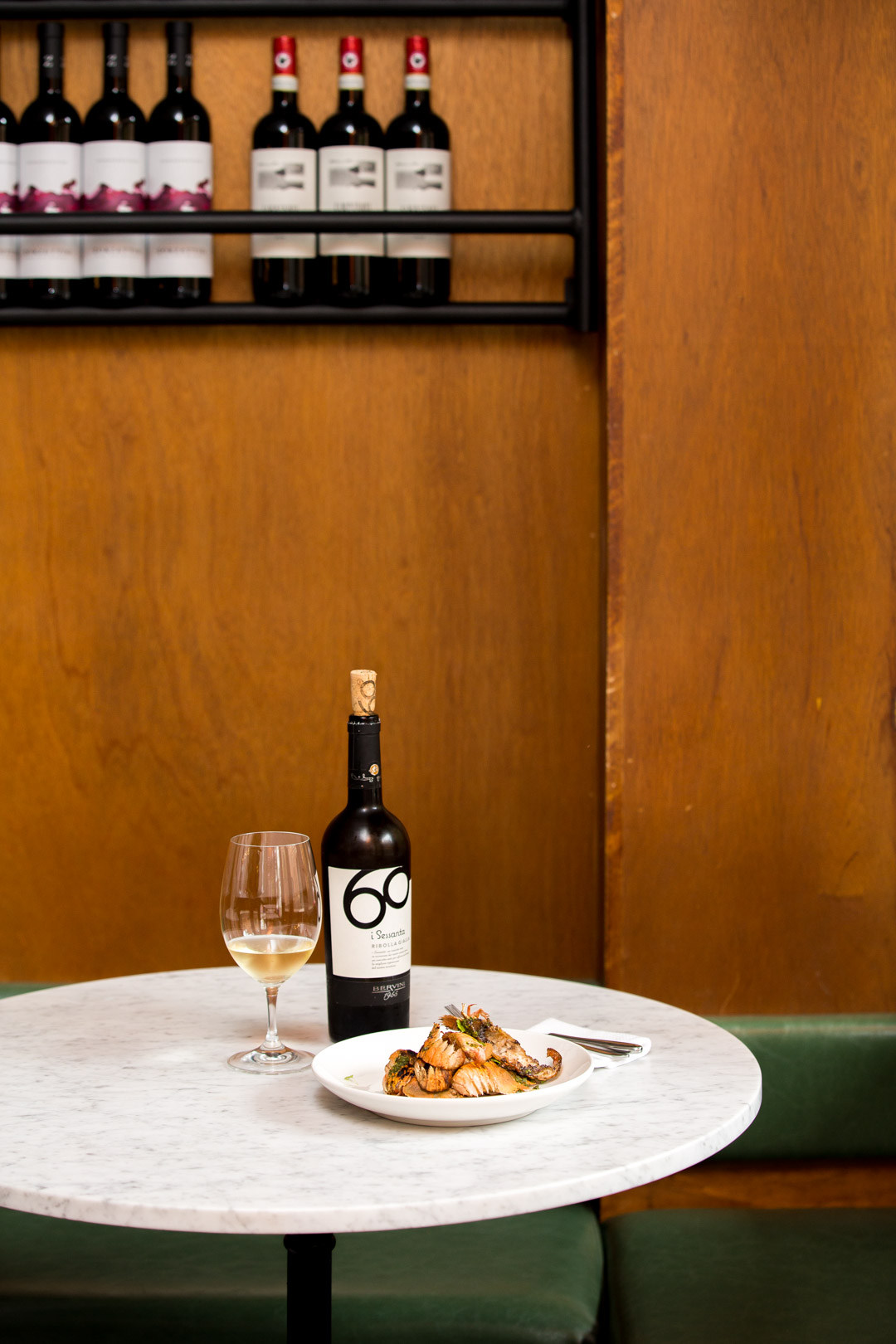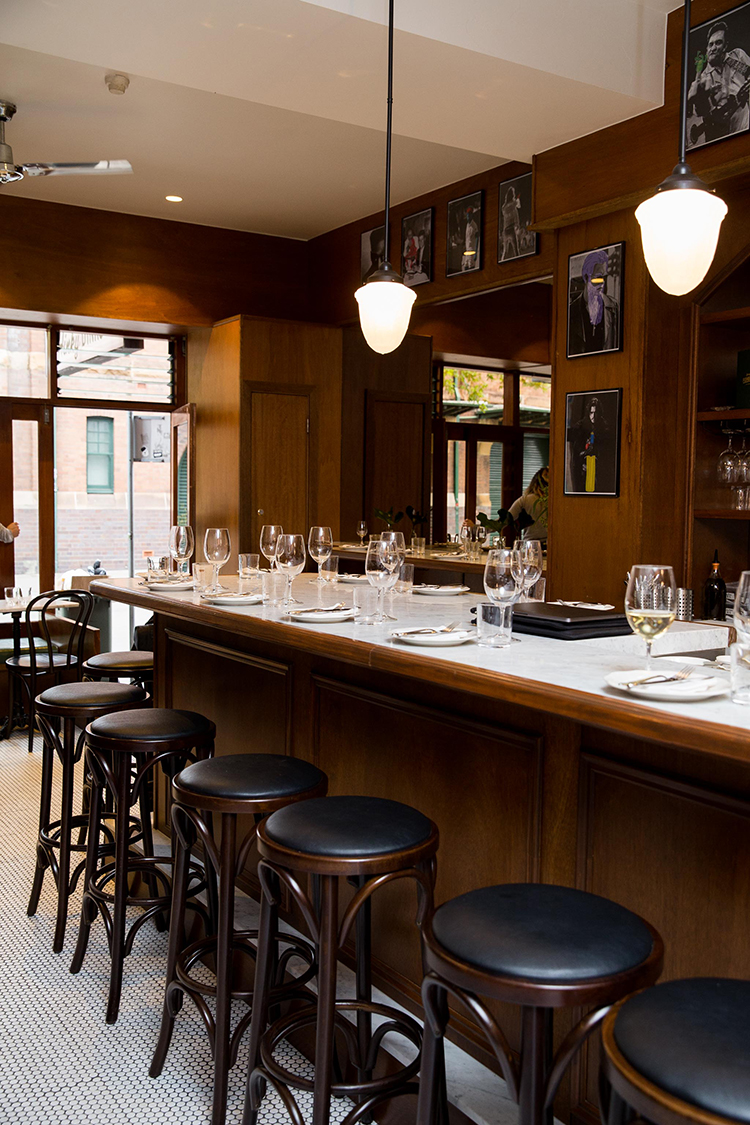 Residential project: Clovelly Beach, Sydney
This project is a great example of the value in using a professional Interior Designer. Following the two stage interior restyle the owners later sold the property with a substantial profit. Di worked to seamlessly merge the husband and wife's disparate tastes and incorporate some existing classic mid century furniture pieces. She established an understated but warm Scandi aesthetic for the home.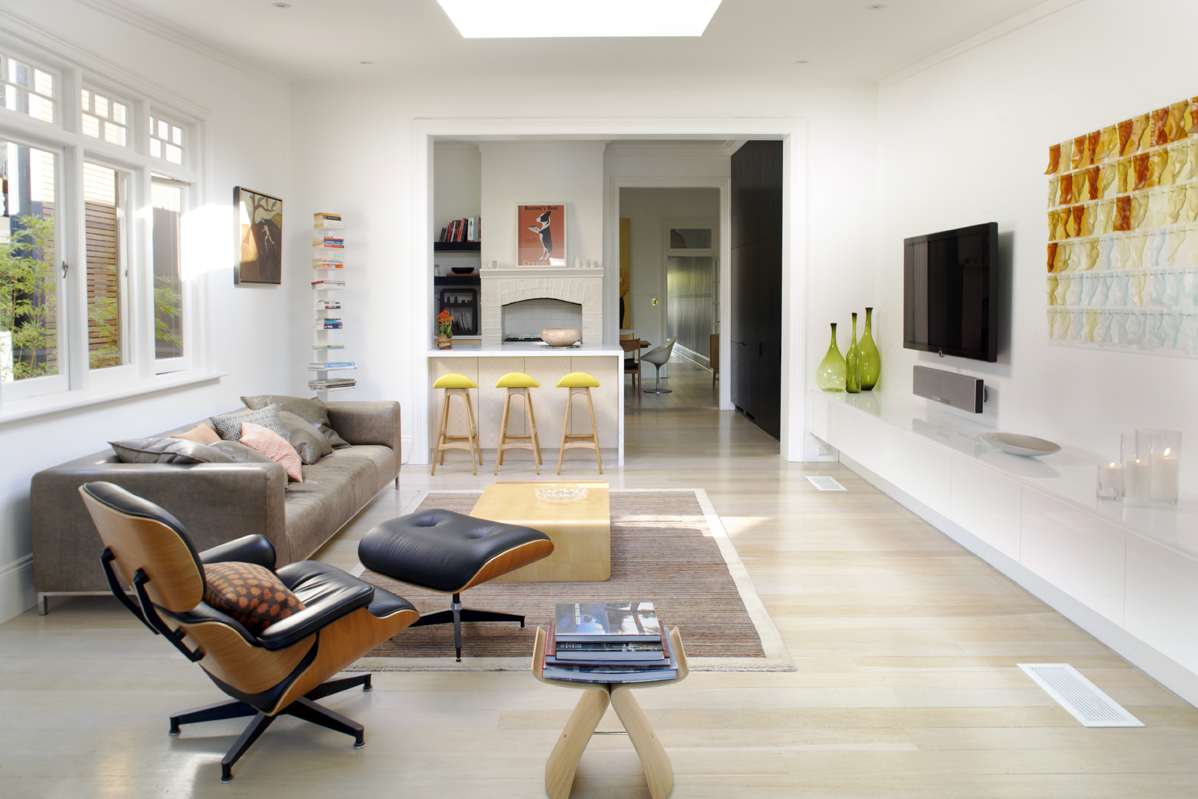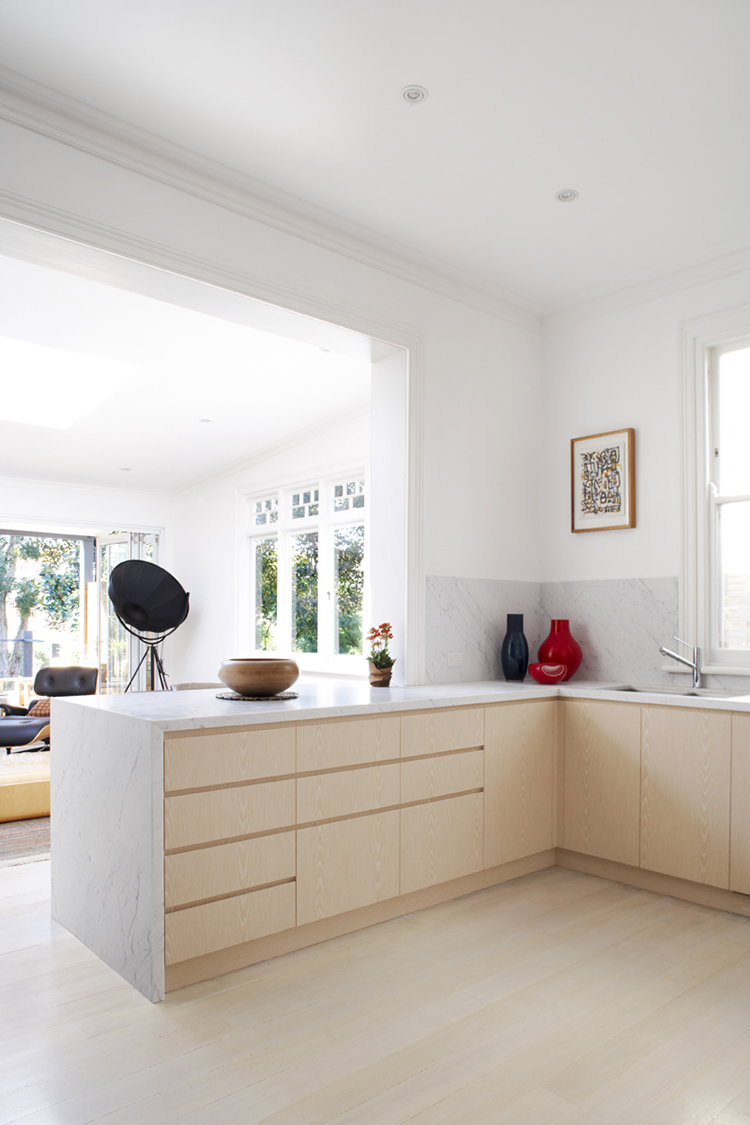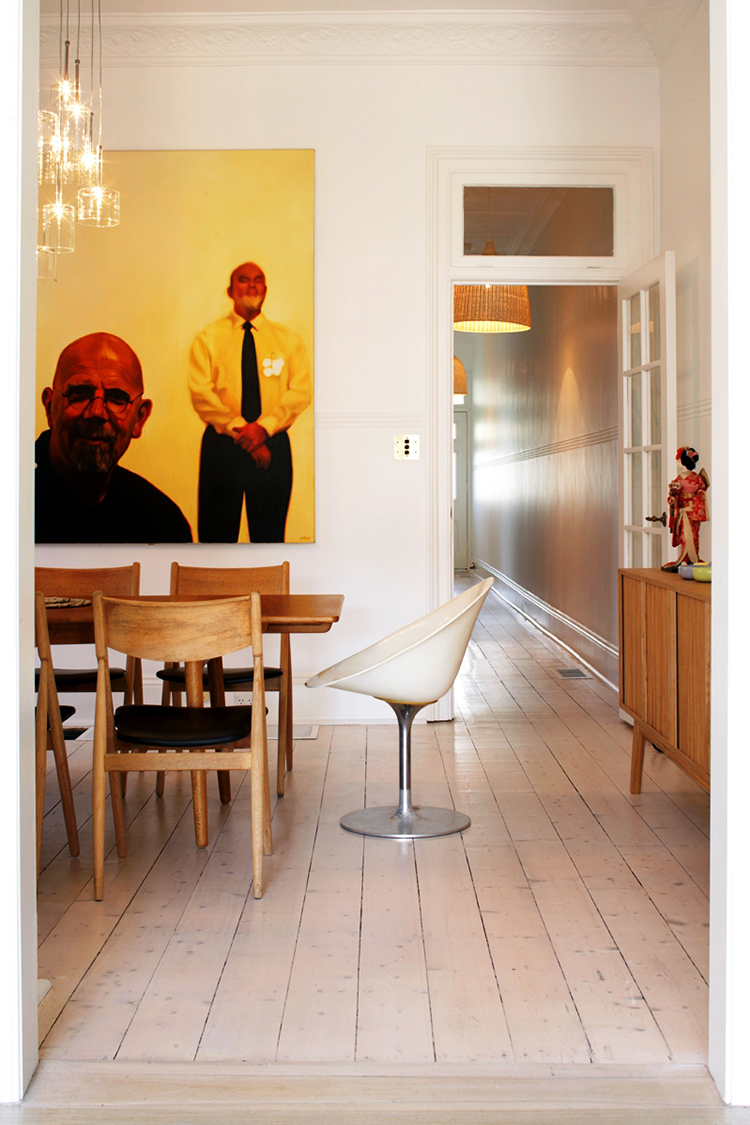 Design heroes
Di cites award winning Chilean architect Alejandro Aravenas as inspiration – he's socially aware and is driven to improve people's lives through function rather than purely aesthetics. She readily recalls the following quote that informs her own practice.
"You need to find the right question. There is nothing worse than answering the wrong question well." – Alejandro Aravena
Di is also a big fan of Australian industrial designer Marc Newson because, she explains, "everything he does comes from a place of purpose".
Fast five
What are you listening to?  Podcasts. I have no time to read with small kids, so when I drive I listen to podcasts – at the moment it's Tim Ferris.
Early riser or night owl?  Early riser
New clothes or new phone?  New clothes
Passenger or driver?  Driver
Noise or silence?  Silence. I'm a mum, I need it!