Meet Our Grad  |  Coco Tully – Cote Interiors
After growing up in Belize, living in New York and London, and extensive global travels Coco Tully settled in Sydney. Her island upbringing and current home on Sydney's Northern Beaches strongly influence her sophisticated coastal style.
Coco graduated from Sydney Design School with a Diploma of Interior Design in December 2017 and she's already established her own business, Cote Interiors. "Towards the end of my course I had a bit of an AHA! moment. I asked myself why I was putting off my ultimate goal of having my own creative business when I was already armed with a comprehensive design education and business knowledge from my previous career as a fashion buyer and merchandiser. I decided to throw caution to the wind and start my own studio right away and can honestly say I'm so glad I did! While it has definitely been challenging and a little scary at times, it is also incredibly rewarding to create something from scratch and that is all your own," said Coco.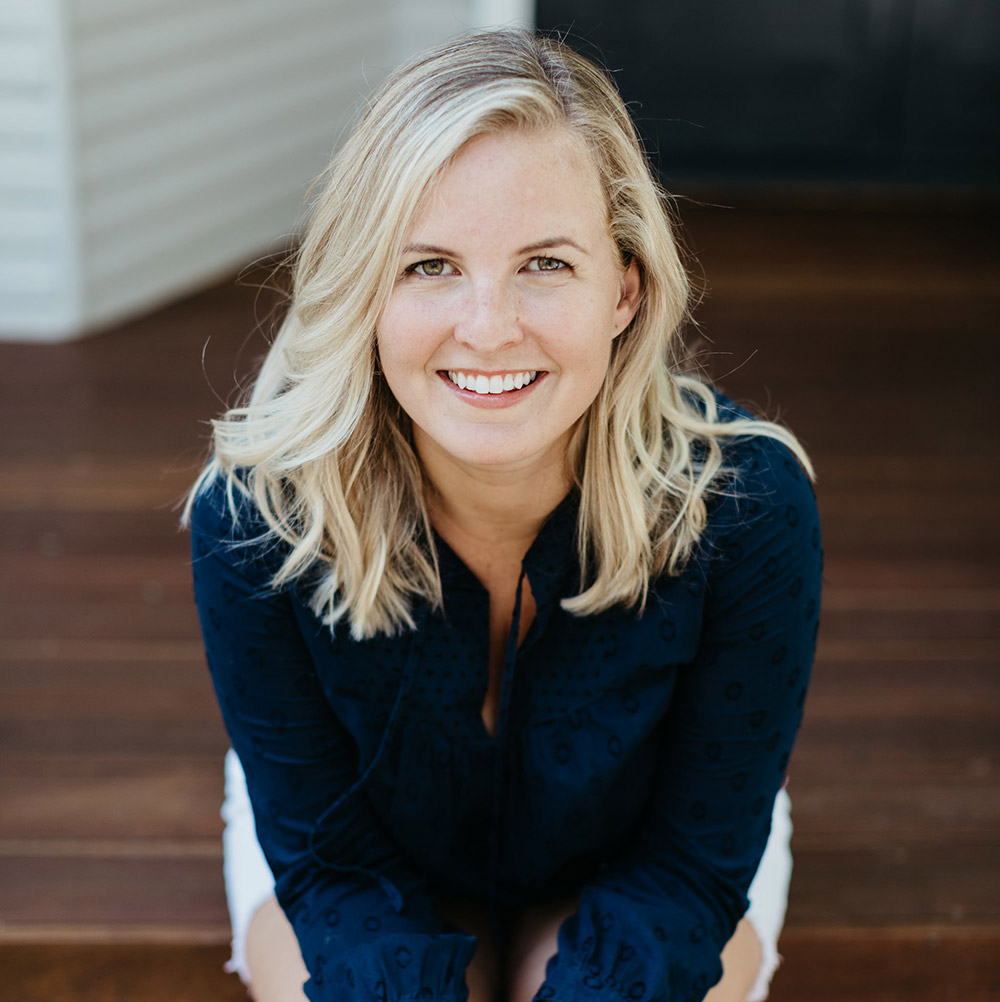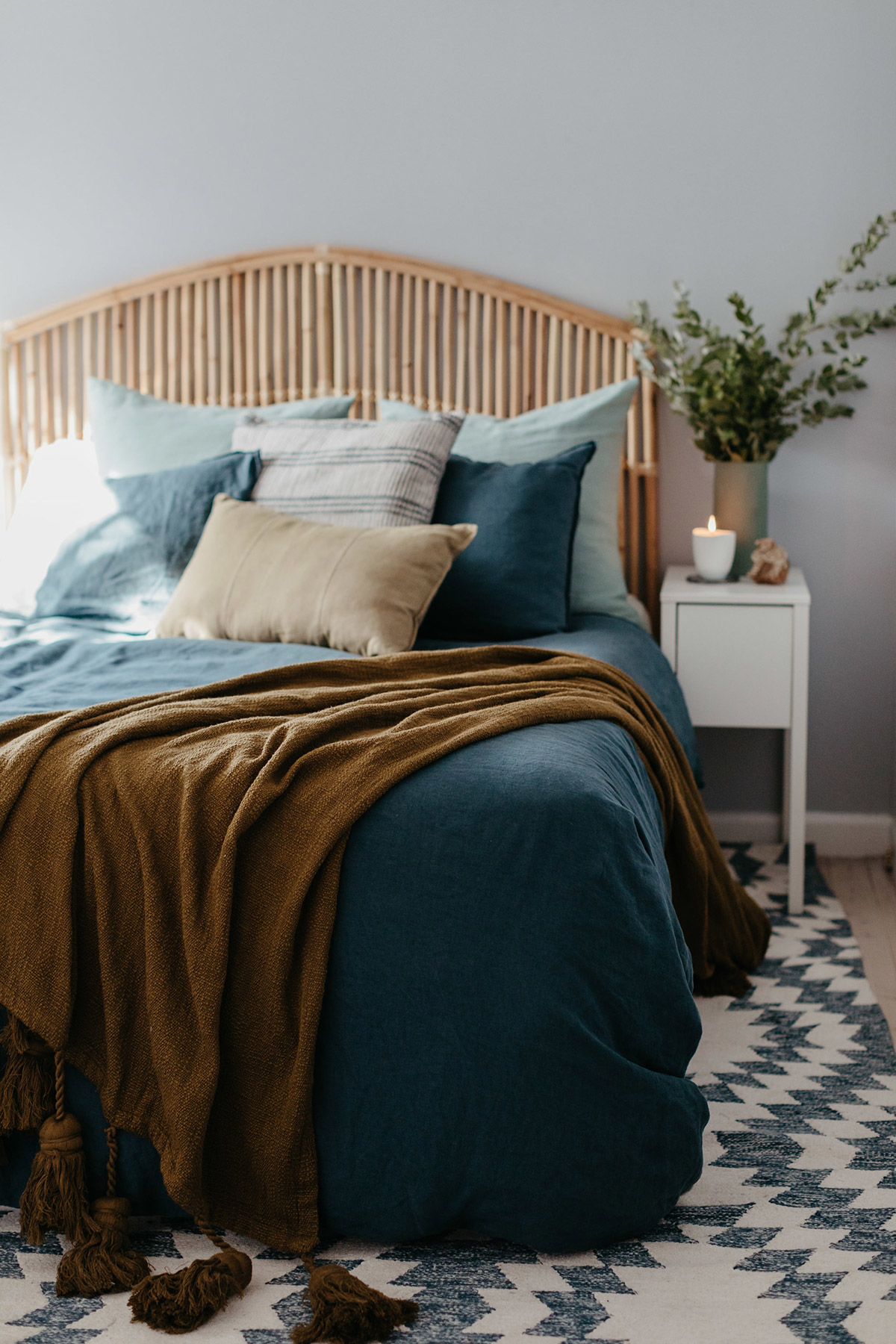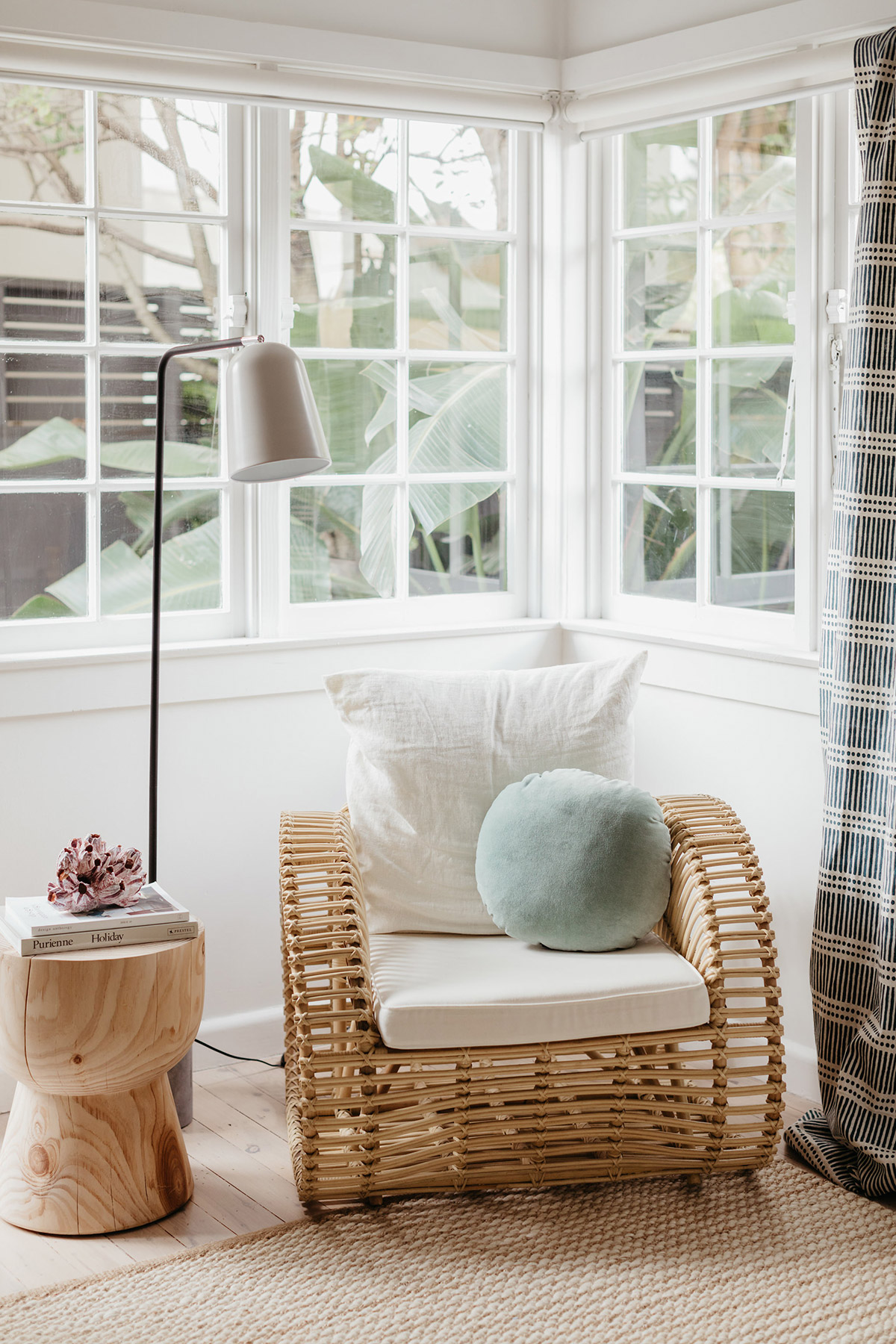 "I absolutely loved learning from educators who are practising Interior Designers. While I certainly benefited from the more theoretical subject matter, I felt the real life, practical knowledge they shared was priceless and has made me a better designer. I'm so grateful to still be able to call on them as mentors."
What advice would you give to current students?
Use your time as a student to experiment and have fun with design styles, crazy concepts, and outlandish details. For my retail project, I created a sneaker store inspired by Japanese gaming parlours and gifting practices. One room was filled with neon lights and pachinko machines while the other was completely white with floor to ceiling resin ribbons. It was so 'not me' but I had a great time creating it and really stretched myself as a designer. You don't always get those opportunities in the real world, so go a bit wild while you're a student!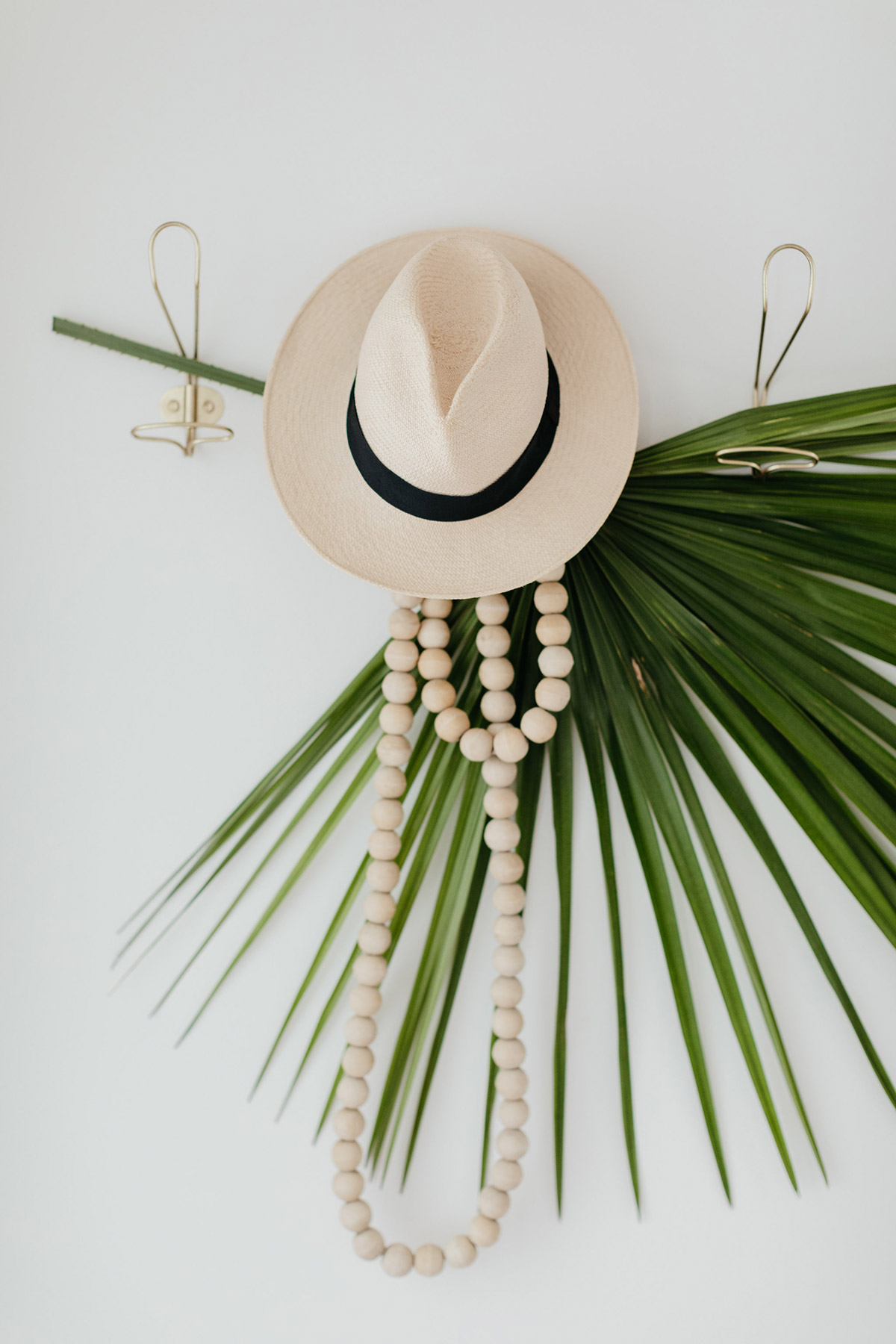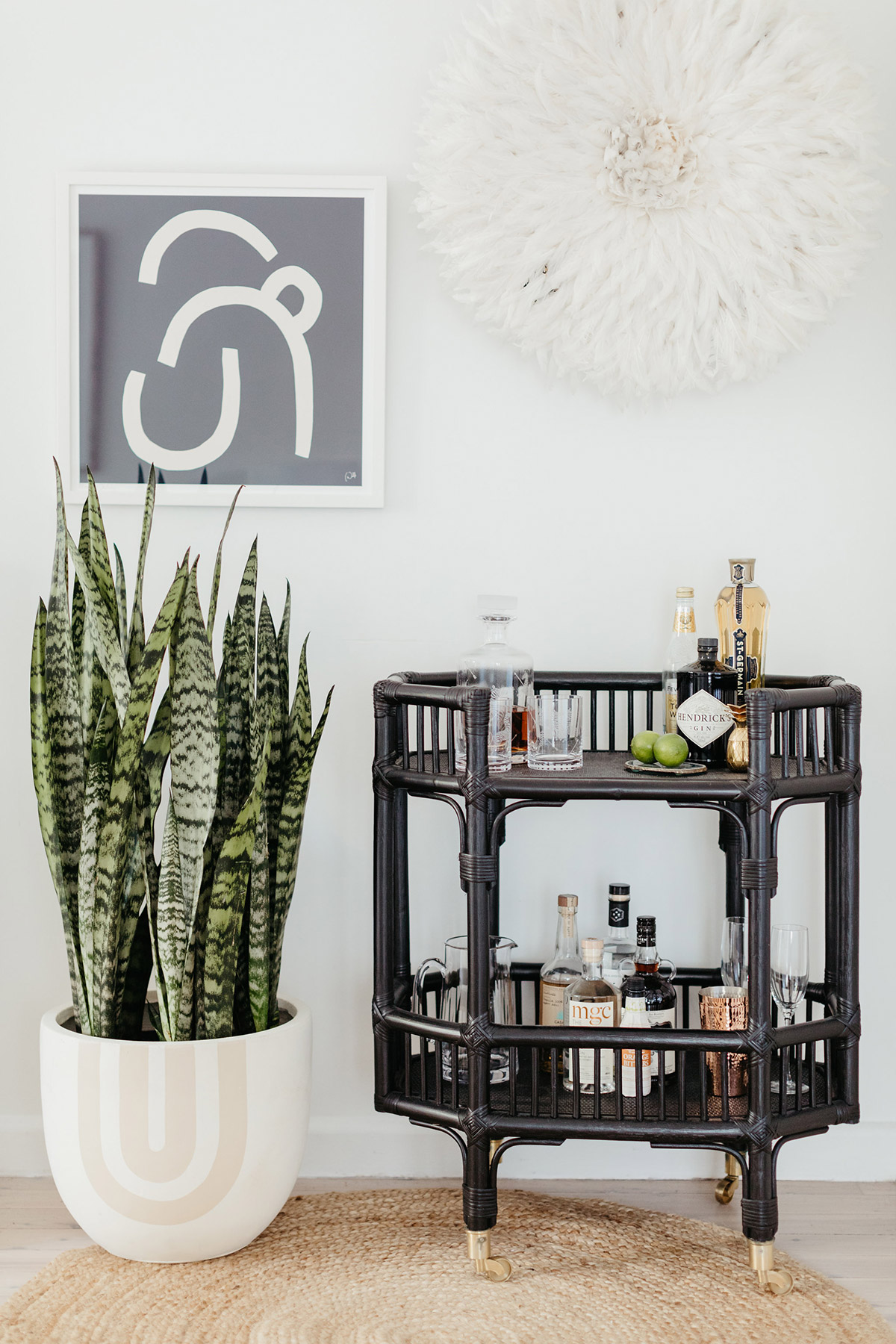 A day in the life…
I'm up early for a walk with my hubby and our french bulldog, Lulu. We're so lucky to live only 4 minutes from Manly Beach, so most mornings it is a walk down to Shelly Beach for a coffee at the Boathouse. Then it is back home for brekkie and I get right down to work either in my office or at a local cafe.
First, a quick catch up on emails and then I try to do my more creative work in the morning – concepts, mood boards, content creation, etc. The afternoon is for client meetings, site visits and popping into a showroom or two. I usually do a couple more hours of desk work in the evening and then I like to finish my day by cooking a delicious dinner.
Favourite recent interiors trends…
Colour! I feel like people have been a bit colour averse for a while, but we're starting to see more and more interiors infused with beautiful hues. It can be a little or a lot, but the right colours set the mood and give a space so much personality. I live for a clever colour combination, as well as a bit of pattern play.
How do you describe your style?
Fresh, elevated and approachable. I'm all about casual luxury and love creating spaces that my clients would feel equally comfortable in all dressed up or barefoot. My style also tends towards a coastal feel with lots of character. Be it the islands of the Caribbean, the Mediterranean coastline or the beautiful beaches of Australia, my design aesthetic reflects my love of coastal styles from around the world.
What are your go-tos for inspiration?
Who doesn't love a bit of Pinterest? I'm also an avid Instagram scroller and find myself down the rabbit hole way too often.
Recently I've been really into visiting trade shows, showrooms and interiors shops. There is something so inspiring about seeing pieces in person – to touch the fabric, sit in the chair, really see the colours. I think it's important as a designer to get out from behind the screen and into the real world where our designs will ultimately exist.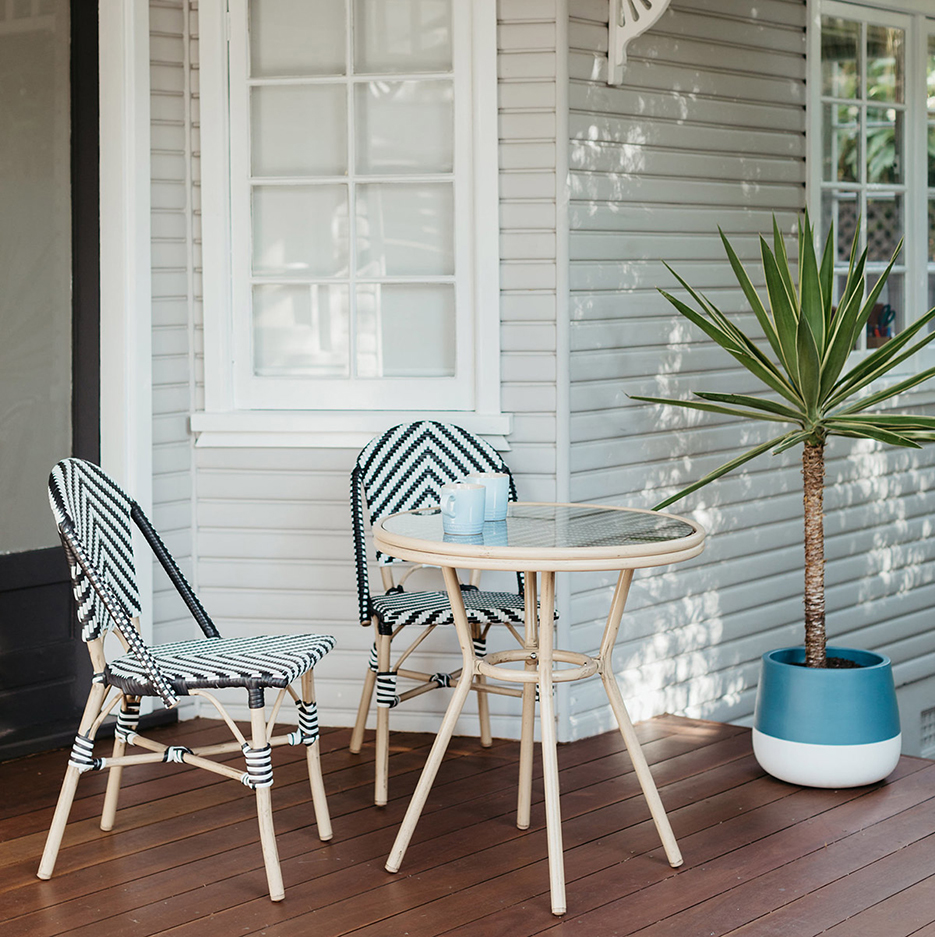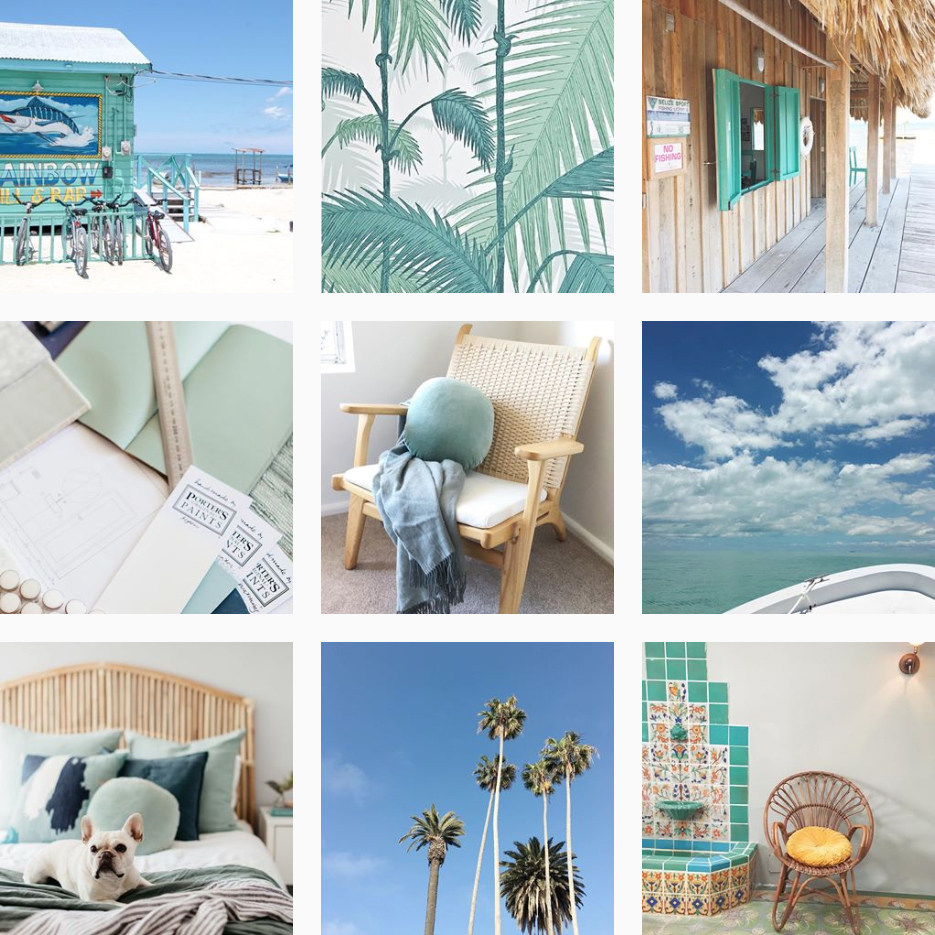 Fast four
I can't live without… My notepad and pen. It may be a bit old school, but I love actually writing a to do list and checking it off (so satisfying)! I also take lots of notes in meetings or jot down ideas throughout the day.
I'm passionate about… Creating spaces that are as purposeful as they are beautiful. A balance between form and function is the key to good design and happy clients. There is no point in having a gorgeous kitchen if you can't reach your plates in the cabinets or constantly run into the corner of the bench.
Words to live by… "Be present in all things and thankful for all things." – Maya Angelou
I'm listening to… Podcasts, especially those that have to do with business, entrepreneurship, and, of course, design. The start up stories on How I Made This are so inspirational yet relatable. 99% Invisible unwraps some really fascinating design elements that we take for granted in our daily lives. It embodies Jared Spool's quote "Good design, when it's done well, becomes invisible. It's only when it's done poorly that we notice it." Something we should all keep in mind as designers.
Interior design hero
Coco cites Californian Amber Lewis of Amber Interiors as a not-so-secret design obsession. "What I love as much as her design aesthetic is that she approaches her designs and her business in such a real, honest way and with a sense of humour. She reminds me that a little levity goes a long way in a field that can sometimes take itself a bit too seriously" explains Coco.
That's exactly what we love about Coco's approach to interior design – she knows her style and her market and approaches her business in an honest and down to earth way. We're so inspired by, and proud of, Coco's focus and journey so far and we can't wait to see where her business takes her. Visit Cote Interiors website and follow Coco on Instagram (the photo grid above shows her beautifully curated feed, reflecting her style) @coteinteriors.